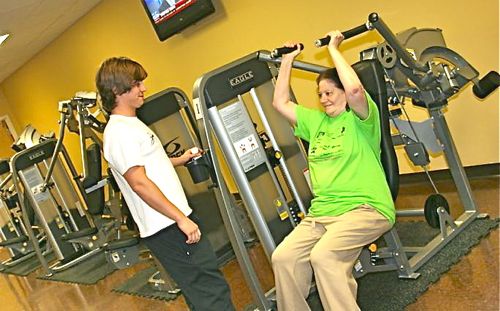 As more churches look to expand their outreach, and help their communities and congregation lead healthier lives, Faith & Fitness Magazine is highlighting the Bellaire Baptist Church Fitness Ministry in Bossier City, Louisiana. Bellaire Baptist Church was founded in 1961, and has roughly 4,000 members. Rob Killen with Church Fitness interviewed Pastor Jeff Harper with the Bellaire Baptist Church to learn more about their fitness ministry. 
 Fitness done right, with an emphasis on changing lives both physically and spiritually, has the ability to change a community.  
Rob Killen: How and when did Bellaire Baptist Church begin doing fitness ministry?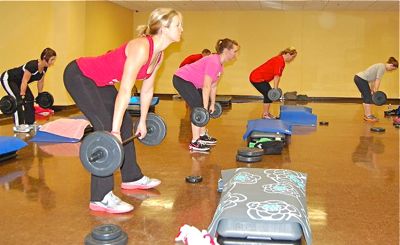 Jeff Harper:  Bellaire Fitness opened in June of 2009. Prior to opening our fitness ministry, our church was growing so fast that we ran out of space at our main campus. Between three morning services and small groups we were completely out of space for parking. We were running shuttles from the high school that was [located] over a mile away. Our church started a sports outreach program that was used to reach families in our community, but we always had to rent fields or gyms to house our program.
After having huge success with our sports outreach we approached a small declining church with property across from the high school. They allowed us to use their property to build ball fields. At one point our sports ministry baseball/softball league had over 40+ teams ranging from 3-4 yr. olds to 13-14 yr. old baseball & softball teams. After a few years of using the facility we entered into discussions with the church to purchase their property. Their church was in decline and the Pastor was living on site. After much prayer and consideration, the church donated their property and facility to Bellaire Baptist. In exchange, we purchased a home for the Pastor. He moved his small Sunday school class to our main campus and the vision for Bellaire Fitness was underway.
Rob: It's impressive to see the success and impact your sports ministry had in the community. What steps did you take next to move forward with Bellaire Fitness?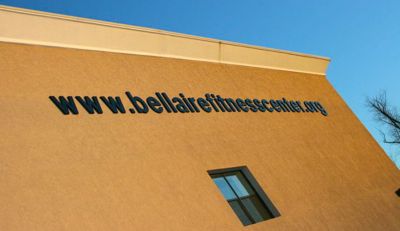 Jeff: We formed a long range planning committee in 2007 to oversee the entire process. In 2008 the plans were finalized and the Bellaire Complex project was underway.  The Complex was the given name due to three entities that are housed here. We have a Café, a Learning Center, and the Fitness Center. The facility is over 90,000 sq. ft.
Rob: That's amazing! Were members of your congregation fully supportive about building the facility?
Jeff: We didn't run into many issues with our church members concerning the construction of the facility. They were supportive and wanted to make sure that the facility was going to be run and regulated within the churches' Biblical convictions.
Rob: Bellaire Fitness has now been operating for over 5 years. How is your membership structured?
Jeff:  We have nearly 1,500 members but that is a conservative number. Our membership fees are different for church members as well as fire/police, educators, and military. The starting membership for an open-ended agreement is $49/month. This would be for a single member who doesn't want to be locked into a contract. Open-ended agreements allow members to cancel without a cancelation fee. Yearly contracts run from $30-60/month for individuals and couples. Almost 50% of our members at Bellaire Fitness are also members of our church, and 50% are non- church members. 
Rob: Tell us about the management of Bellaire Fitness, and what role you play in the overall operations.
 Jeff:  I graduated with a B.S. in Exercise Science in 2003. I never thought I would use this degree in the fitness industry. I surrendered to the ministry and wanted to serve in the local church. I felt a strong leading to sports ministry and helped start our program.  I served in sports ministry for a few years before moving to students. Our church was growing so fast we needed more space so we felt led to build this facility.
With my background in fitness I had the opportunity to help in the planning of this facility. Fast forward two years, after overseeing the operation I was asked to move downstairs and run the daily operation. The facility was making a little money, but it could do better, so I was asked to run the operation full time. I am the Associate Pastor of the church but manage Bellaire Fitness. It's been a blessing to be involved in such a unique ministry. We house our 9:30 service every Sunday in our basketball gym. It started with 60 people and is growing. We can run anywhere from 200 – 300 every Sunday with many coming straight from the Fitness Center.
Rob: How many employees do you have?
Jeff:  Bellaire Fitness has 5 full time employees and over 25 part-time employees.
Rob: What types of services and programs does Bellaire Fitness offer?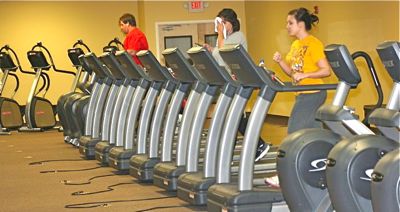 Jeff:   Our Facility is state of the art…it has the best equipment in town, hands down. We have a weight room, locker rooms, wet area, basketball gym, and childcare downstairs. Upstairs is our cardio deck, group fitness rooms, Cybex machines, indoor running track, senior adult room, and massage therapy. If the equipment and space doesn't sell the facility, the fact that we don't charge extra for our group fitness classes usually closes the deal. We offer Zumba, Les Mills classes, Yoga, Pilates, Kickboxing, Cycle, Boot camp, etc.  We also offer children's program like, Wushu Kung Fu (adults & kids), School of Dance, & tumbling.  There is also a beginners Salsa class that is taught by a professional dancer.
Rob: It must cost a good deal of money to operate a facility of this size each month. How is the revenue distributed?
Jeff:  The fitness center monthly revenue covers the payroll, utilities, upgrades, supplies, and equipment maintenance. The rest of the monthly revenue the fitness center generates goes toward paying the note of the facility. With the size of this facility, and the fact that there are three separate entities under one roof, the Bellaire Fitness is not responsible for paying the entire amount of the note.   
Rob: What other goals and plans do you want to accomplish through the fitness ministry at Bellaire?
Jeff:  We want Bellaire Fitness to continue to grow, reach more of the community for Christ, and equip them to do the work of the ministry through our local church. The fitness industry is always changing so keeping up with the trend is difficult, but we want to stay relevant in the fitness community as well. We want to offer wellness programs for our senior adults as well as better children's programs.
Programming plays a large part
 in the advancement of fitness within the walls of the church.   
Rob: What responsibility do you feel the church has in helping promote physical fitness within their congregation and local community?
Jeff: Physical health is important in the life of a believer. Educating people on the necessity for physical health is the first place to start. Americans are sedentary and out of shape as a whole. Our country is one of the "fattest" countries in the world. Christians should set the example on how to care for both our bodies and our spiritual health. The Scriptures teach us that our bodies are the temple of God. If we really believed that, we would do a better job at caring for ourselves physically. I believe the fitness industry can help aid in that biblical mandate to care for our bodies.  Programming will play a large part in the advancement of fitness within the walls of the local church. 
Rob: Is it a fair to say that the impact of the Bellaire Fitness Ministry has exceeded your expectations?
Jeff:  Yes…and it continues to blow my mind of how much influence our fitness center has in our community! Fitness done right, with an emphasis on changing lives both physically and spiritually, has the ability to change a community. That's our goal.
---
GET MORE
 For more resources on fitness ministry go to our Church Fitness Department.
For fitness center design, current facility analysis, new equipment and pre-launch planning for your church go to ChurchFitness.com
Faith & Fitness Magazine is working with the Association of Church Sports and Recreation Ministers for a special Local Church Fitness Track at the October 21-23, 2014 REACH-gathering in Charlotte, NC. Plan to attend.