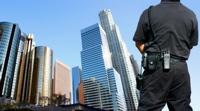 Each year, between 140 and 160 officers are killed in the line of duty and their families and co-workers are left to cope with the tragic loss. The first National Peace Officers' Memorial Day Service was held in Washington, DC, on May 15, 1982. Today, numerous police organizations hold memorial services locally, regionally, and on a statewide level; police departments may have open houses, SWAT team demonstrations and more to recognize past and present police officers. In 2017 National Police Week is May 15-21.
According to Melissa Johnson, executive director of the President's Council on Physical Fitness and Sports, which started National Physical Activity and Sports Month in 1983, "Americans of all ages need to incorporate more movement into their daily lives. Adults need at least 30 minutes of activity 5 days each week.
Faith & Fitness Magazine recognizes the many police officers that demonstrate their commitment to a physically fit lifestyle and a compassionate spirit. They reflect the very nature of being a servant and motivate all people to go further in both faith and fitness.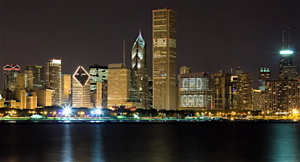 LAW ENFORCEMENT OFFICER: Rebecca Arguelles
AGE: 47
HEIGHT: 4'11"
WEIGHT: 98lbs
LOCATION: Chicago, IL
TEAM: Chicago Police Department
SERVES: Sergeant (Currently: Community Policing Office)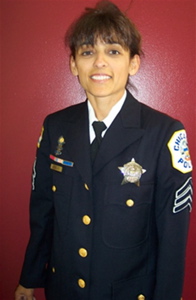 MY CAREER AS A POLICE OFFICER
Looking at me standing at 4 feet 11 inches and weighing in at about 98 pounds, the title of "police officer" is probably not what you would expect me to have. I do not come from a police family. I am the only member from my immediate and extended family to ever go into law enforcement. However, from an early age, I knew that I wanted to serve in some kind of law enforcement capacity. Maybe it was all of those 70's policewomen television programs that got me hooked. Regardless, I have always been blessed with a servant's heart. In my opinion there is no better way for me to serve than to protect the citizens of Chicago. It was the profession the God chose for me. I consider it to be a blessing from God that I can serve.
I've been a Police Officer for twenty-five years. With barely two years on the job (I looked like I was sixteen years old at the time), I was recruited to the Narcotics Section where I worked primarily as an undercover officer for eight years. Following that, I spent some time in Internal Affairs. While there, I was promoted to Sergeant where I transferred to work in public housing and finally the last five years in my current position in Community Policing.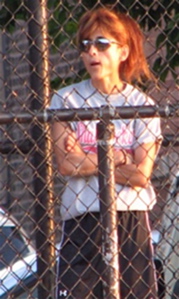 MY FAITH
I grew up attending a small Baptist church in Chicago. There were some Sundays where we hardly had twent people in the pews. Nevertheless, God is faithful and over the years, our church, New Life Community Church, has grown to fourteen locations and has over 4,500 in attendance. My faith has always played a big role in my career. I know with certainty, that God placed me in this role. He has protected me over the years. Looking back, especially working undercover, I realized there were many times I should not have made it home. I take seriously my profession of Christian faith knowing that in the Bible it says, We are God's governing authority". As a Christian, I know that I am more than a police officer. I am a representative of Jesus Christ.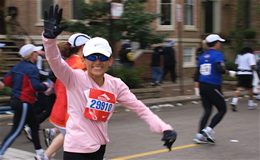 MY FITNESS
I have always been active. Playing sports and keeping fit has always been important to me. I believe our bodies are a physical place in which the spirit of God should dwell. So, I think our bodies should be treated as such. Keeping fit for my job is important too. You never know when it will be time to run the next foot chase or do some other demanding physical activity. Our department encourages fitness, but it does not mandate it. It's been a personal choice for me to set an example for other female officers, especially the younger ones. We all need to stay fit.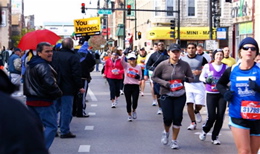 However, it was not until I turned 40, that I really started to test my body physically and started to put being fit into perspective. I started running and participating in running events from 5K's to marathons. I also play softball, golf, darts, dodge ball and any other sport I can work into my schedule. Satisfying my fitness itch was fine, but God impressed on me that He wanted me to take my fitness in a different direction.
He wanted me to use fitness as a ministry and to help women my age and older understand the importance of staying fit. Physical fitness is something that is not only good for them it benefits each family too. With all of the pressures put on women (especially moms) these days, staying fit is not always a priority. I contacted my church and asked if I could start teaching an exercise class for women. I also took a certification class so I could teach both cardio and weight training to women. I started teaching a cardio kickboxing class once a week that received positive feedback. I educate women on the importance of proper cardio and weight training with an emphasis on the need for both. Currently, I plan to start a Bible Boot Camp for women. Women will exercise the spirit and soul during the first half of the class and exercise the body the second half. We also have a small group of female runners in the church. I am starting a weight training program for them to incorporate into their training.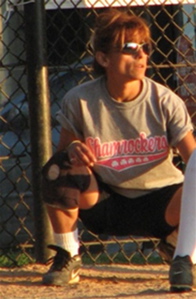 There are times when all of this training and fitness hits my 47 year-old body and I wake up limping or nursing a pulled muscle. However, I give all of the glory to God for every mile I run and every bicep curl I complete. It is my desire to serve him with all of my heart, soul, mind and body.