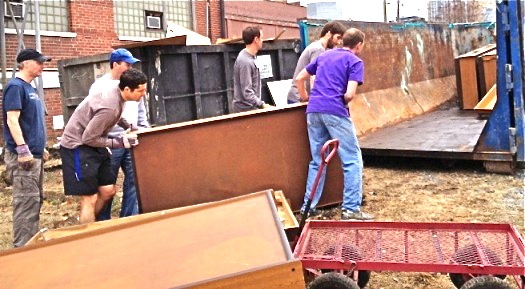 Editors Note from Jason Rhymer, Training Department Editor
I have the privilege of starting my work week in a middle school parking lot at 5:30am with 15-20 guys swinging kettlebells as part of an F3 workout. F3 stands for Fitness, Fellowship, and Faith. The organization is called F3 Nation. Brian Hadley is a regular attendee to our Monday "beatdowns" and I asked him to contribute to this issue because of a special F3 workout he attends on Saturday mornings.  Here is his raw account of working out with a great group of men at a rescue mission.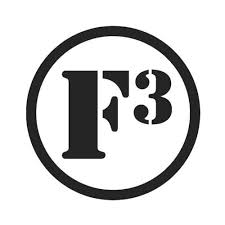 A typical F3 workout lasts for 45 minutes.  These are peer-led and open to men of all ages and abilities. They are always outside regardless of the conditions and consist of all variations of bootcamp-style workouts and some locations use kettlebells and other odd implements.  At the end of it, you are usually spent, filthy, and happy that you completed another CSAUP activity (Completely Stupid and Utterly Pointless has become a mantra for F3 as regular workouts have led to other big challenges like mud runs and all-night Go-Ruck events ). It helps to know the 10 principles of survival training. Saturday workouts go for an hour, so you have 33.3% more of the same.  On completion if you are smart, you get a protein smoothie, a big glass of H2O, and kick it at Panera or Starbucks with the "boyz" until you regain your strength.
ADDICTION - WORKOUTS - RECOVERY
I am not smart.  And my "Mission I'm Possible" buddies ain't that bright either. After our first workouts, we go do another workout.
F3 started the Mission I'm Possible workout just over a year ago at Charlotte Rescue Mission (CRM).  Founded over 75 years ago, Charlotte Rescue Mission is a recovery center for men suffering from the disease of addiction.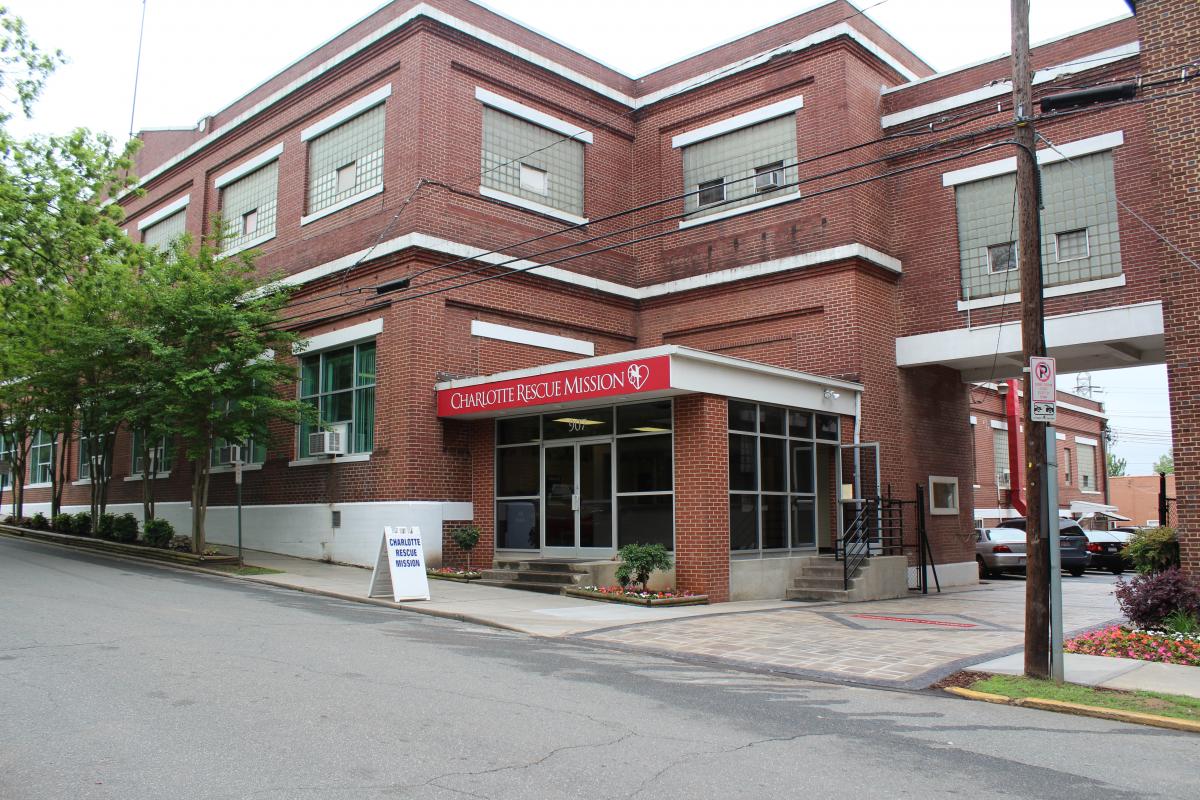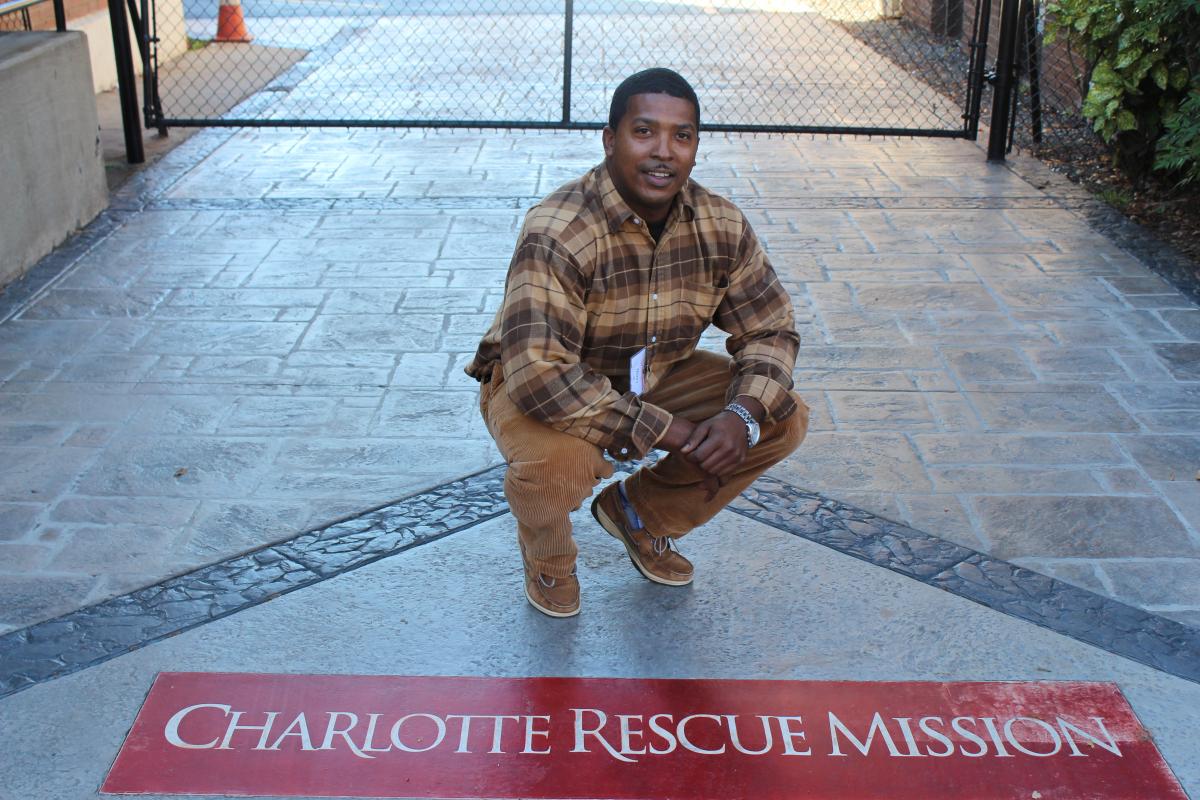 Located in the shadows of some of the most powerful financial institutions on the planet, CRM's residents were mostly homeless before they entered the program.  Many of them have never seen a life without drugs and alcohol.  The concept of sober living is very new to some of these men, and the idea of a Loving God that cares for them, forgives them, and wants them to lead lives of purpose is equally foreign.  Our work is to put the men that choose to join us through a 35-45 minute workout.  We believe that improving their physical selves can only improve their spiritual stature.  Thus, we believe our workouts can be an important part of their recovery program.
Our workouts are all bootcamp style, just like a regular F3 workout.  The guys that join us are volunteering for this "down-painment".  They are not required to do the workouts.  While there is a gym within the facility, the camaraderie of our workouts usually brings the guys back for more once they try it.  We do pushups, pull-ups, and wheelbarrows (two-man drill where one is walking on their hands, and the other holds their legs like they are driving a wheelbarrow).  We often grab whatever construction materials can be found for even more fun.   We treat them the same as any other guy that comes to a workout- they get a hard workout, a nickname, and feel included from the moment they show up.  We have had ages ranging from 20-60, bodies that are athletic and bodies that look like they have not done anything athletic in a very long time.
THE "BALL OF MAN"
I could go on and on about the workouts, but that is not where I have felt the hand of God.  The interactions after the workouts are the amazing part.  We end each work out with a C.O.T--Circle of Trust.  We each give our first name, age, and nickname.  In a regular F3 workout, the nicknames can be very severe- Eye Chart (too many consonants in his last name), Crotch Rocket (I don't want to know why), and Port Jon to name a few. We are usually a little kinder when we give a FNG (Friendly New Guy) to Mission I'm Possible a nickname.  Winston is nicknamed Churchill, Max is called Headroom, and the guy with a book tattoo is called Micro Fiche.  One of the regular F3 guys starts the prayer, and another will close it.  In between, you will hear prayers like you have never heard before from the residents. Guys thanking God for the fact that they are alive today, thankful for air, for hope, for second chance.  Guys asking for God's blessing upon those they have harmed when they were in the clutches of their disease.  And guys just saying help.  I am always stunned at the way the Spirit moves in this circle (we call it the Ball of Man).  My body is usually aching at this point, but my soul is filled with a power much greater than me.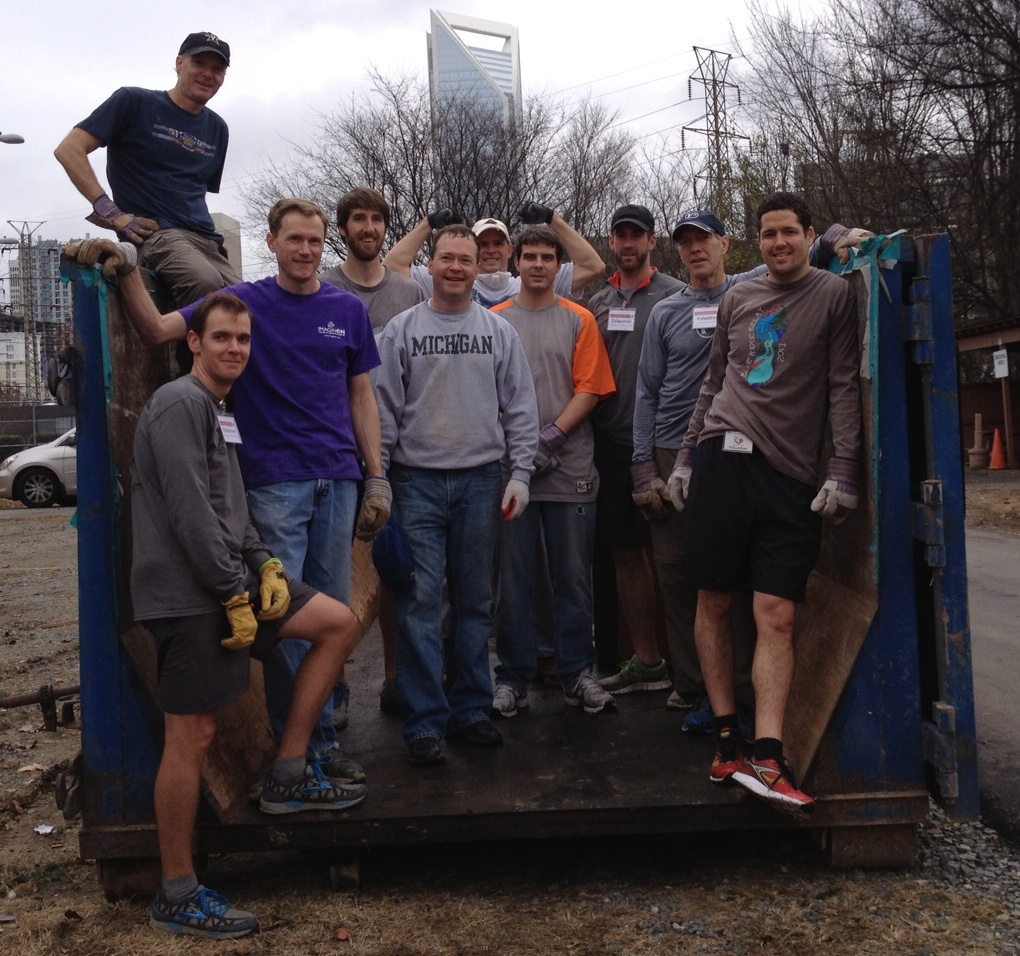 TOGETHER, HOT AND SWEATY
The most important lesson I learned was also the most embarrassing.  The F3 guys are usually pretty clean cut.  We think that's what makes us different.  There was a man there, a good looking guy, nice haircut, well spoken, had all of his teeth.  He was doing pretty well in the workouts.  I assumed he was one of "us".  When we finished, and had completed the "ball of man" prayer, he was hesitant to answer my questions about where he worked, and what he did when he wasn't working out.  He then shook my hand, thanked me for coming, and went back into the dorm.  He wasn't one of "us". He was one of "them".
I felt so ashamed.  Who do I think I am, seeing "us "and "them"? Are we not all broken, seeking the one Christ that makes us whole again?  Did it really matter what we wore?  Was that how I figured out who I might have something in common with, who was like me, based on their haircut and their clothes?  I prayed as soon as I got back to my car, asking for forgiveness, for a greater spirit so that I could see people how God sees them.  There is no us and them.  We are all together.
Fast forward 5 months. I was volunteering at CRM putting beds together.  I was hot, sweaty, and wearing old jeans and a t-shirt with holes in it.  I was working alongside some of the residents, putting together bunk beds.  One of the CRM staff came by, and gave us direction on how to finish the jobs, and what to do next.  She did not single me out, she saw me as one of "them."
I didn't say a word.  I knew, in my heart of hearts, I was one of THEM.  And happy to be.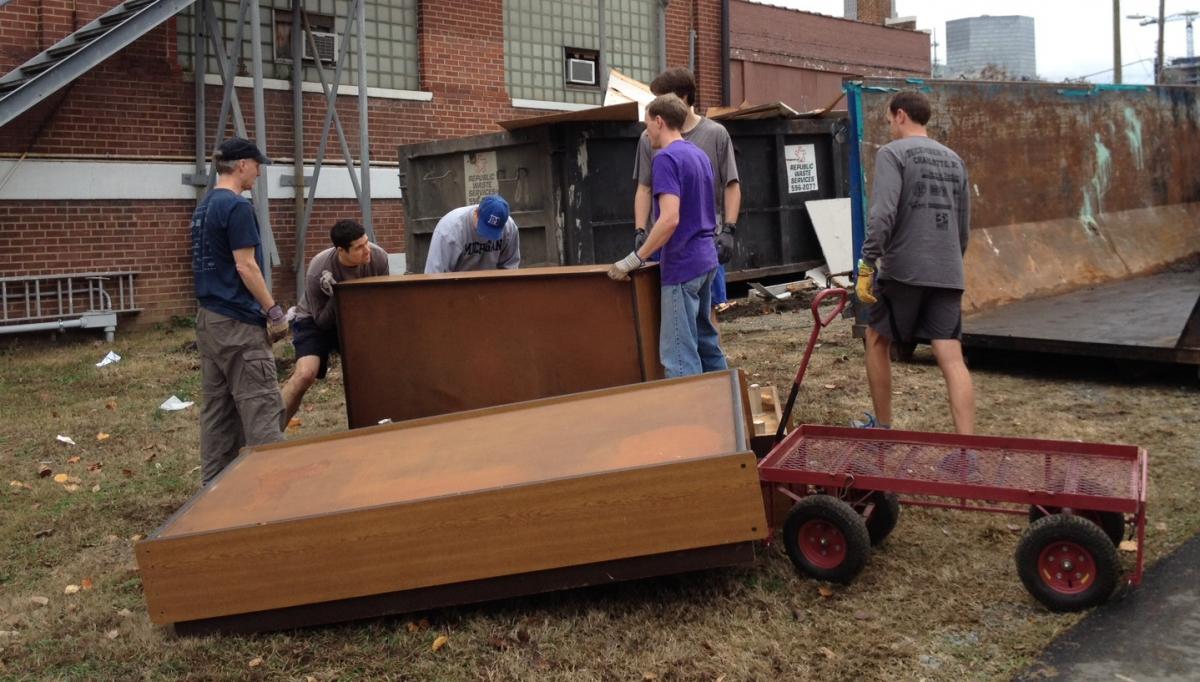 GOING DEEPER - ASK YOURSELF...
Could I do more than just workout with my workout partner(s)?
What needs are in my community that have been "calling me" and am I ready to say "yes"?
Do I struggle with an attitude of "us" and "them"?  God please reveal to me opportunities to break those walls down.
Is fitness part of my recovery program (even if I'm not an addict)?  What does it help me deal with?
Who could I invite to workout with me that needs "recovery"?