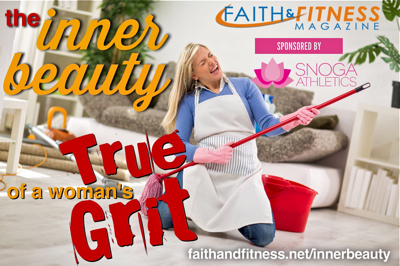 By Meg Gemelli, author of The Gritty Pearl
This article is made possible from the generous support of our sponsor Snoga Athletics. Visit their site for modest active-wear.
Specially selected music videos are provided throughout this article so you can listen to related tunes while reading this article now and again later to fuel your workouts.
I had to "un-follow" an acquaintance today. I couldn't handle the comparison anymore. Her Twitter handle is cutesy and feminine, but it's a given that her real name is something like Gwendolyn. Sophisticated-sounding. Put-together. She happens to "whip up" five-star meals at dinner every night for her very clever, hard-bodied husband--all while wearing a figure hugging dress and high heels. I've seen the pictures.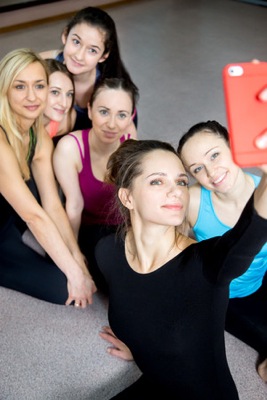 She spins AND does group exercise, homeschools, counts calories, and her friends never have to wonder about her opinions regarding organic, gluten-free meal options. Of course, Gwendolyn's also a blond, size-2, with four baby-Gap children playing quietly in the corner. Any opportunity to work around the house is welcome—joyfully adding Fitbit steps toward her daily goal.
Are you horrified yet? Me too. You might be familiar with this lady, because the "Americanized" Proverbs 31 Woman is every believing girl's nightmare. Perfect. Super-achieving. Unattainable. If she's a hyper-involved church-goer, we could add volunteering and Bible study hostess to the list as well. But what would a "Gwen" look like if we met the callous-palmed, relationship-first, stripped-down-beauty version of her?
On the following pages I want to examine with you five things she might be doing. They are:
1. Focusing on her overall health.
2. Not micro-managing her kids.
3. Appreciating the moments of motherhood.
4. Enjoying "just being" with her husband.
5. Refusing to compete and focusing on an audience of One.
Use the numbers below to read all the pages in this article.
Pages