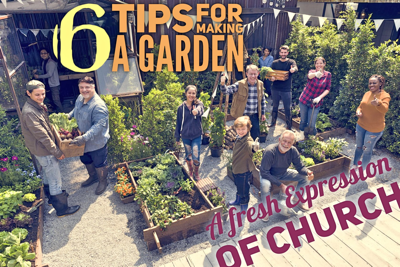 By Kaya Prasad, Fresh Expressions US, student intern from Grinnell College
This is a multi-page article. Use the numbers below to read all 6 pages of this article.
Churches in America often have three spaces: a foyer, Sunday school rooms and the sanctuary. Beyond that many have created additional space to facilitate more interaction and activities like a fellowship hall, a library/bookstore, café, youth center and one of our favorites --- a fitness facility. However, outside the building walls churches typically have a parking lot and yard. A few, often those operating a school or childcare service, have a playground. Additional intentional outdoor church spaces can include a sports field or a quite space like a labyrinth for prayer and meditation. As community awareness and interest in better health and nutrition blossoms, churches are increasingly discovering how a garden is an extremely versatile, practical and welcoming space to build community physically and spiritually.
In comparison to church ministry initiatives that require indoor square footage from an existing building or new construction, a garden ministry has an extremely low cost making it relatively easy to start and maintain. At the same time there is a potential for a high return when it comes to the church's mission to community engagement. Fresh Expressions is a movement that originally started in the UK and has spread to the US. Fresh Expressions is an international movement of missionary disciples cultivating new kinds of church alongside existing congregations to more effectively engage our growing post-Christian society. Faith & Fitness Magazine asked Kaya Prasad to share some guiding principles for those who want to make a garden a fresh expression of church.
TIP #1:  LISTEN 
If you want to start a community garden that is a garden ministry, it's essential to know the community.  Ask your neighbors what they'd like to see grown in the garden.  Find out what people need, and pray attentively for God to open your eyes and heart to the things He has prepared for you. Leaders like 'Man In Overalls' Nathan Ballentine can help you with this.
Use the numbers below to read all 6 pages of this article.
PAGE BREAK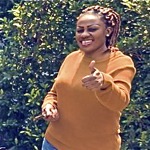 TIP #2: LOVE AND SERVE
Once you've spent some time listening to your neighbors and you've heard about their lives and their struggles, you can't help but love them. The hope is that those you meet might want to join in the gardening project with you. Turn your empathy in to action that invites others into a mutually beneficial experience. Grow healthy, tasty vegetables for the surrounding community, and invite others into the process through a conversation over weed-pulling. This is a natural way to to participate with excellence and live faithfully.
Use the numbers below to read all 6 pages of this article.
PAGE BREAK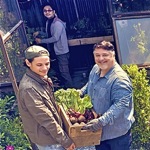 TIP #3: BUILD COMMUNITY
Like thousands of honeybees that act together as a single hive, a church consists of many individuals functioning in unity.  More than a mere social network, a community is a collection of people whose sense of self includes all the others.  As you share in the tasks of gardening with your neighbors, engage them in conversations that challenge everyone.  Start to see life through each other's eyes and live as one by bearing one another's burdens and building each other up in love.
Use the numbers below to read all 6 pages of this article.
PAGE BREAK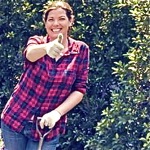 TIP #4: MAKE DISCIPLES
When you and your fellow gardeners have become a community, each one invested in the lives of the others, they will want to hear about the truth that sustains and inspires you.  The Bible is filled with images of sowing and reaping. See the garden as an opportunity to share the gospel (Christian teachings); take advantage of the time and the space to have focused conversations, and borrow images from the soil, the plants, and the work of your hands.  Follow Jesus' example to teach your neighbors the truth you've received from God, and walk alongside them as they learn—and teach you—to apply it.
Use the numbers below to read all 6 pages of this article.
PAGE BREAK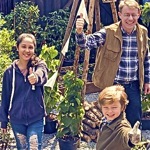 TIP #5 FORM CHURCH
Gather regularly.  Praise God for the garden, for the physical and spiritual nourishment it provides through the vegetables and stories it sprouts.  Read and discuss the Bible. Feast together.  Pray together.  Love together. Over time, the expression of church will take up practices that are rooted in this particular context. The conversations from the garden continue and grow deeper when you come to the family table to eat and celebrate as one community.
Use the numbers below to read all 6 pages of this article.
PAGE BREAK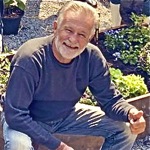 TIP #6: DO IT AGAIN
No plant in the garden lives and dies for itself; most produce seeds, which are carried to new places where they, too, can be nourished and grow.  When your garden church bears fruit, take the seeds and plant another garden; find another place to listen, love, serve, build community, make disciples, form church, and do it again.
This is the final page in this article. Be sure to post a Facebook comment on this page and share the link to it with others. CONTACT US for help in starting a garden ministry.
---
This article appears in the Gardening Department of the August/September 2017 issue of Faith & Fitness Magazine.