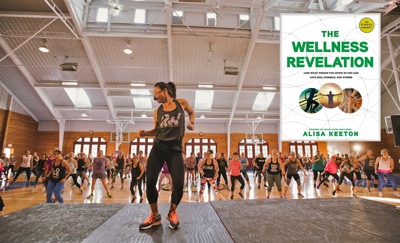 Introduction by Brad Bloom, Publisher, Faith & Fitness Magazine
Book excerpt by Alisa Keeton, Founder, Revelation Wellness
(skip directly to the book excerpt) Taken from The Wellness Revelation by Alisa Keeton. Copyright © 2017. Used by permission of Tyndale House Publishers, Inc. All rights reserved.
I really like the concept communicated on the cover of the book, The Wellness Revelation, by Alisa Keeton.  It says, "Lose what weighs you down so you can love God, yourself and others." At first glance you might think that this statement isn't all that profound. It isn't and yet that is exactly why it is. This message is quintessentially the Christian calling to fear God and do what he tells you. It is a no-brainer on one hand and yet we often find it so very hard to do. What this admonition and the whole book, in fact the entire Revelation Wellness program that Alisa started, does is engage you to do two things: release and be.
LOSE WHAT WEIGHS YOU DOWN
I see a lot of people that want to hold dearly to their burdens instead of letting them go. You've seen it too. It's in the co-worker that just can't forget how he or she has been wronged or the family member who is quick to judge. We say we don't want to do it but we embrace the pain, the hopelessness, the confusion, the frustrations, the guilt and the fear. Culture and even church unfortunately often wire us to do this. The market economy is fueled by the problem/solution mentality: You have a problem and I can fix it. Except that if the problem truly gets fixed then the problem no longer exists and there is no longer any money to be made. No more need for a doctor, counselor, trainer, nutritionist or pastor. AND- No longer any excuses to abdicate our calling to whole-heartedly serve God.
TURN OFF THE DO NOT DISTURB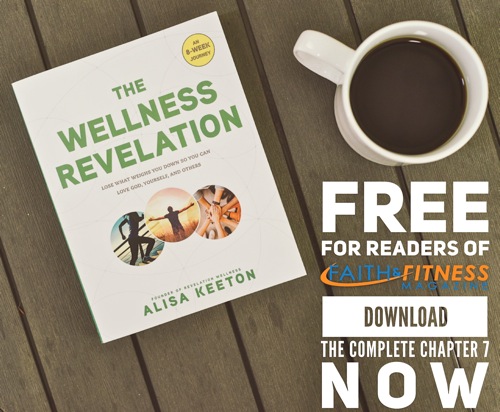 So, Alisa Keton and her book have a real challenge to truly help you lose what weighs you down. If you're sincerely up for making the change I'm confident she has a message that is Biblically solid and will help you do it. Why do I think this? The second part of the book's motivational message, "so you can love God, yourself, and others" is the 'revelation' in my opinion. It is what drives a more fulfilling and lasting outcome. You're not just losing your problems, you're pursuing God for a lifetime of objectives.
It is this transformation that as Alisa says, "takes God's salvation plan for the world to its final destination" where your self-will is given to God. It is a state of wellness where you can be used by Him and join alongside Him to redeem and restore. To be the very presence of God to others is outrageous thinking, right?
Yes! To a secular agenda it's disturbing. The core essence of God's strength wrecks everything, leaving only His love. 
The selected excerpts below appear in chapter 7 of, The Wellness Revelation. The publisher, Tyndale Momentum has generously made that entire chapter available to Faith & Fitness Magazine readers as a free PDF download. Save it to your device now then order copies of the book for your church, gym, school, workplace or group so that you can begin the 8-week journey and then grow it into an ongoing fitness ministry for your community.
---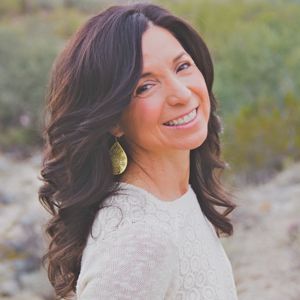 Excerpt from chapter 7 of The Wellness Revelation by Alisa Keeton
Taken from The Wellness Revelation by Alisa Keeton. Copyright © 2017. Used by permission of Tyndale House Publishers, Inc. All rights reserved.
I'm a woman who was wrecked by the love of Jesus, and I didn't even see it coming.
I was once a woman who could tell you easily what was wrong, and it always had something to do with someone else: If only [insert name] would [insert action] then I could [insert desired feeling, thought, or action]. I had built my life on the philosophy of me. I was stuck on me. And I was sick of me. Sin kept me from realizing that life is about making God the point of everything I do. And here's the crazy part: Once I made God the point of my life, He seemed to say, "Hey, everyone, this is My daughter; listen to her! She spends time with Me, so she knows some of My secrets—the ones you are running around like crazy trying to figure out."
God is using me in some of the same ways He used Jesus. And He wants to do the same with you.
To this day, when I am feeling stuck and lacking hope, faith, or the ability to love, I am pretty quick to realize that I am the problem because I have made myself the point. My love for God continues to tear down any monuments I build in honor of myself so that God can continue to build His temple in me.
I am not the woman I used to be.
My poor husband. Simon had no idea what he was getting when he married me. Six months after I gave my heart back to the Lord, I was noticeably changing. I stopped trying to make my husband my savior. Jesus had that position now. I remember a moment when I was getting ready to leave our house for church. Simon got right in front of me, put his hands firmly on my shoulders, looked me in the eyes, and said, "Now, you're not going to become some sort of Jesus freak, are you?" With great conviction and assurance, I smirked and said, "No way!"
At the time I didn't really understand that Jesus came not simply to save us, keep us safe, and get us home, but to return us to wholeness. God sent His one and only Son, Jesus, to save us from ourselves and to make us more and more like Him. God's love redeems and restores us to our original design. Through the frustrations of daily life and the pain of challenging circumstances, He transforms us into greater Christlikeness.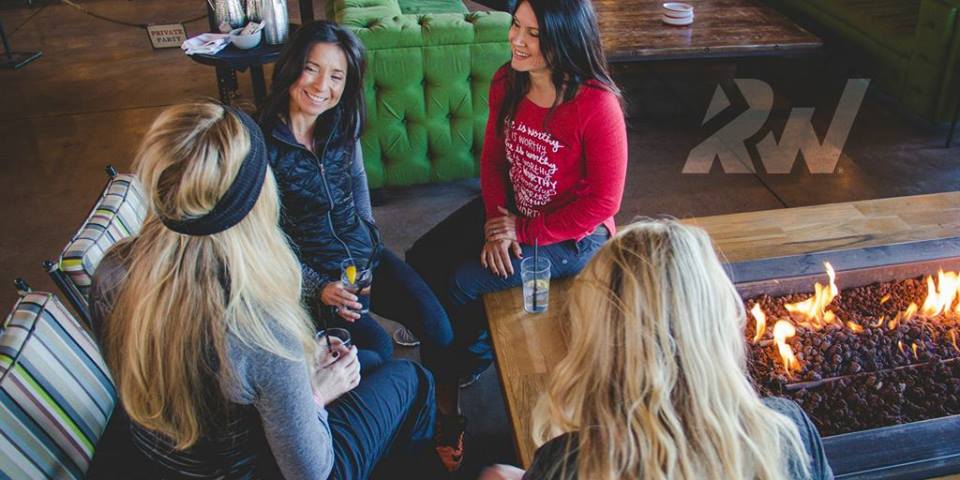 Friends, may I confess that my name is Alisa Keeton and today I am a bona fide Jesus freak. It's nice to meet you. I invite you to let God—not your spouse, your kids, your job, your body, your age, your ability, your talent, your gifting, or anything else—be your Savior. Let God love you and tell you who He created you to be. Then by the power of His love, He will enable you to become that person. You will lose your little old life in exchange for a new, exciting, not-dependent-upon-any-person-or-circumstance life!
When we open ourselves to God's work in our lives, not only does He restore our true identities—as His children designed to walk with Him in the cool of the day (see Genesis 3:8)—He gives us authority over all creation until His goodness, reign, and rule reach all corners of the earth.
In other words, as we are restored, Jesus invites us to look outward. Just before His crucifixion, He left this final instruction with His disciples: "Love each other as I have loved you" (John 15:12). He wants us to become His hands and feet. He wants our love to overflow from the intimate relationship between Him and us so that others may be able to walk in "newness of life" too (Romans 6:4, esv). As we live out the greatest commandment to love God with all our hearts, souls, minds, and strength, we are changed from the inside out. When we live as personally and uniquely favored ones who are loved by God and have access to the resources of heaven, we are changed. We live as sons and daughters rather than as slaves, freely giving away what we have. As we obey the second commandment to love others, the beautiful process of salvation, restoration, and transformation can begin again in those around us.
Transformation takes God's salvation plan for the world to its final destination. God wants to see faith increase on the earth, and He plans to use people to make it happen. Willing people. People who are no longer satisfied to splash around in the shallow end of the salvation pool, content knowing that God has saved them from sin. Rather than spending time wishing for smaller thighs and flatter stomachs, these people care about the people drowning in the kiddie pool. They tell others that God wants to redeem and restore them too.
Your testimony may give others a vision for how God can also make their lives new. His hope is that others might see you and ask, "What happened to you?" and that your reply might be "I met Jesus and gave Him my heart and my body too!"
---

Our readers are already using the book and here is what they have to say: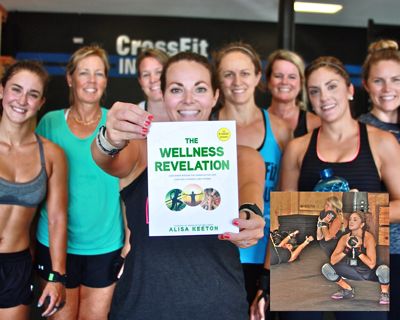 The Wellness Revelation is being used among women training at CrossFit Inside Out in Wilmington, North Carolina. Originally from Charlotte, NC, Andrea and Nick Willi had a God-inspired dream on their hearts for years -- to make a difference in people's lives and the community. Together with their four children, they're committed to creating a fun, safe, and thriving CrossFit community in Wilmington NC. They're dedicated to providing the best possible coaching and programming available. Several CrossFit boxes are owned and opperated by passionate Christian fitness professionals like Andrea and Nick. The Wellness Revelation is a resource that can be effective among CrossFit communities and those that participate in Faith Rxd programs.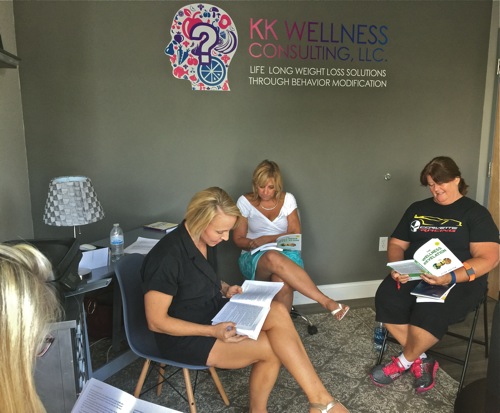 This book is AMAZING!  I've been in the health and wellness industry for 17 years.  I've been a personal trainer and am currently a registered nurse, nutrition coach and certified wellness coach.  I am also a professional bodybuilder.   What makes this book different is that it isn't just geared toward faith as it relates to weight loss.   
I am often in a world where people are in incredible physical shape, but many are spiritually underfed.  I love pushing my body to the limit and I truly love the sport of bodybuilding.  But without God, it could easily become my identity.  It is not.  I am a child of God.  That is my identity.
I want to put this book in the hands of every athlete I know.
Chelsey Creswell – Facilitator, KK Wellness Consulting, Chesapeake, Virginia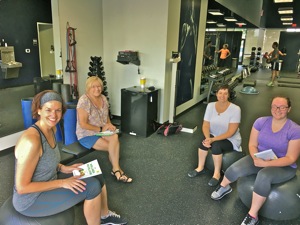 Everyone loved the focus on Christianity and fitness. The perspective and approach was refreshing verses the normal society pressures of trying to lose weight and look skinny. We want to give these books to our clients and incorporate them into our training approach.
Bud & Caryn Terrell, Owners, My House Fitness, Plano, Texas
More from participants at My House Fitness Plano:
"Very refreshing to read something where it isn't about just losing weight, but focussed on improving our overall health"
"God Loves Us - we are what God wants.  I need to stop comparing myself to others, focus on feeding my body with what it needs and exercising for the right reasons."
"I Love having Spiritual Health Goals as well as Fitness Goals.  This makes me really think about what is keeping me from reaching my fitness goals."
---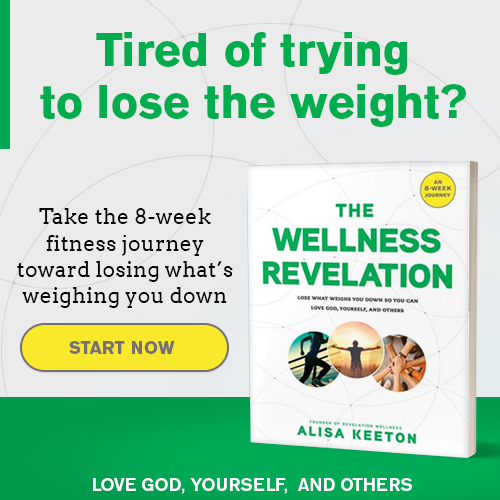 Now you're ready to get started with this innovative faith-centered program for your church or gym. Order copies for individual or small group use.
Get 7 days of free training with Alisa Keeton.
---
This article appears in the August/September 2017 issue of Faith & Fitness Magazine. Print copies of our EcoPrint Edition to distribute at your church, gym, office, retail location, school or other group location.