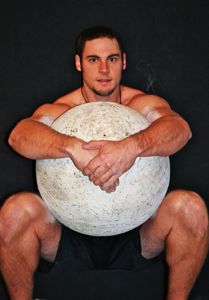 By Andy Travis, personal trainer
An atlas stone can weigh 275 pounds or more. It's a particularly challenging weight. You work to get your arms around it, balance yourself and then lift. It is in fact quite difficult to lift. Once you do, you don't think about holding it for a long period. Rather quickly your motive changes and your thoughts turn to releasing your "heavy burden" that you know you can't hold for long. How do you do that? It's pretty easy. You let go. There is an ever-present force (gravity) that will do the rest. It is a physical activity with a spiritual truth.
We each choose our own path in life. The path is often rough, sometimes untraveled and sometimes lonely. My personal path was one of seclusion and bitterness. What seems like tough choices between staying the same or pursuing change are in fact the process of God leading and our following. In life we can often recognize when it is time for change. But how we achieve that change can be a difficult journey of discovery, learning and application. Little did I realize that one simple phrase, would show me that God had led me throughout my journey. Sometimes, a phrase is all it takes.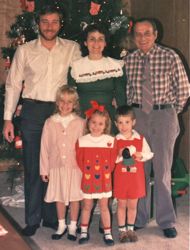 LONELY
Religion as I knew it, had always been a part of my life. Throughout my childhood in China, Texas, I practiced "religion", which meant attending church, reciting scripture and praying. I believed [that doing] these acts would put me in the grace of God, answer all my prayers and solve all my problems. This led me to view my relationship with God as dependent on my attempt at good works. One profound change I had to make was embracing the fact that God's love and grace aren't to be achieved or earned – they are freely given to us.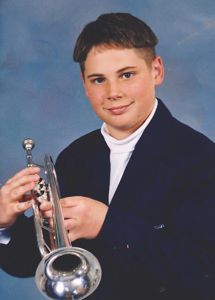 When I was eight years old, two events occurred that devastated me. My grandfather "Peeps" passed away and my parents divorced. I had prayed for both of these things to not happen. When they did, I felt religion was useless. I had done my part, why wasn't God doing his? I decided that I didn't need God, and I could live life on my own, doing things my way.
As a youth, I became reclusive. Weight became an issue. The subsequent teasing bothered me. So, I just hid my true self through laughter. I did not trust anyone to know me and did not care to find out if people were trustworthy. At the age of fifteen I decided to take charge of my health and dropped fifty pounds. It was an exciting and positive accomplishment. However I used it to reinforce my belief that I could do life on my own without help from anyone including God.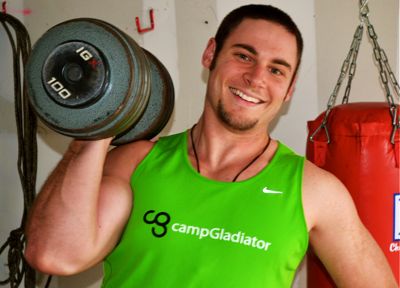 LOST
College, as for many people, began as a necessity in life – a logical path toward a better future. I attended one university, but felt like I was just running in circles with life. I decided I wanted a change, and transferred to a different school. I wanted to find myself without the usual influences in life. I joined the club power lifting team and began to focus heavily on weight training. I also became a member of a Christian group at the university in an attempt to at least try a different view of Christianity. I was making positive changes, right? Instead, I collapsed into a world of drugs and alcohol, and brought good people down with me. I enjoyed the fun that came with drugs and alcohol and viewed them as a means for me to come out of my shell. I wanted to become the social guy that I always thought was cool. Instead, not surprisingly, they left me longing for something more.
I continued to spiral downward the longer I partied. I just knew there was something else. I wanted to find out, but had no idea where to look. I tried focusing more on weights and added to that steroid use, hoping the surge of strength would fill the void in my heart. The more I continued on this path, the more I realized the world was defining me. I had become the typical college kid. I partied, used woman and did what was "cool". My image was created by my attempt to belong and fulfill the needs of others. I had lost myself in my own eyes while allowing others to find what they wanted.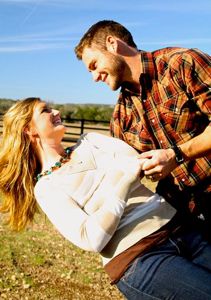 SEARCHING
This path in life was leading to destruction. All previous attempts to find myself had been useless. I decide it was "time to change". I decided it was time to travel new paths starting with fitness. I spent time learning about health and fitness and the amazing things it can do for the body. I enjoyed my learning but became convinced the perfect body would help define me. I scheduled my life around fitness, which led to a decline in school, relationships, and work.
During this period, I also attempted some spiritual searching, and decided to test out religion --- again. Only this time, I skipped the church and joined a Bible study through the same Christian organization of which I had been a member. This was in fact a pivotal change in my life. I met two very important people in this Bible study. At the first meeting I attended, I met a girl named Bailey who I really liked. I liked her so much that I asked her out for a date. We hit it off and a growing relationship started. I also met Aaron, one of the leaders. He began to pursue me spiritually. He wanted to learn about my history with Christ. Both Aaron and Bailey started questioning my actions, why I was doing the things I was doing and how I spent my time. At first it annoyed me but eventually it started to sink-in. This led me to start searching differently for something to fill the void in my heart.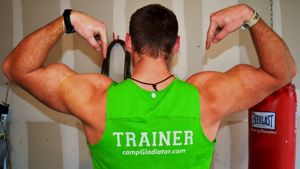 FOUND
I eventually hit a low point in my life. It was spring 2009, I was 22 years old and was completely lost. The weight of "nothing" bore down on me until it put me on my knees crying. It was at this point that God brought to my remembrance a phrase that Aaron once said to me, "Sometimes you just have to give it up to God." As God helped me to consider the surrender in this simple phrase I immediately felt a wave of calm cover my body. My heart calmed, my mind calmed and my body relaxed. I remembered a Bible verse I had read many times, "Submit yourself to God, resist the devil, and he will flee from you." I finally accepted God and realized that He has always accepted me even when I can't accept myself.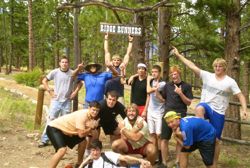 He revealed to me that when I was lost He was right by me, guiding me. He led me along my baby steps of life that lead to my discovery of Him. He showed me that the curses that I thought plagued my life were actually gifts. My obsession for fitness was transformed into a passion to help others. The laughter I used to cover my insecurities was changed into an ability to mentor young adults in a fun and exciting way. All of these things combined in God's timing. He formed the broken pieces of my life into the ultimate change that today is my God-envisioned gift to lead others to a healthy lifestyle through effective and fun workouts.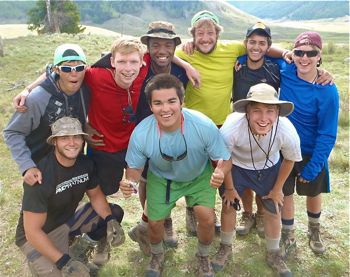 TODAY
I am currently owner of Travis Performance as well as Region Director for Camp Gladiator Outdoor Fitness. I work with the ministry Young Life and the Fellowship of Christian Athletes at the University of Texas San Antonio. I am married to the most amazing woman in the world --- Bailey. The Bible says, "All hard work brings profit, but mere talk leads to poverty." God wants us to know Him. But, we have a free will. So, we have to want to know Him too. For many of us, that "wanting to know him" is the hard work. The change He has for us is a wealth beyond our imagination.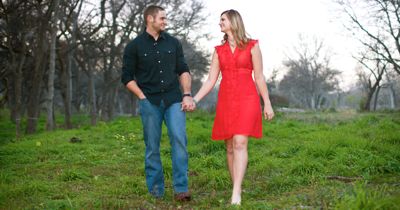 We each choose our own path in life. The path is often rough, but only because we make it rough. The trying times are when we forget about God, and pretend he is not walking with us. One simple phrase can change the course of our lives. Remember,"You just have to give it up to God."

Andy Travis
is a personal trainer and fitness expert currently operating in San Antonio. His business is focused around God and the opportunities God has provided for him. He is married to his lovely wife Bailey, and enjoys sharing his faith with her and the youth of San Antonio.