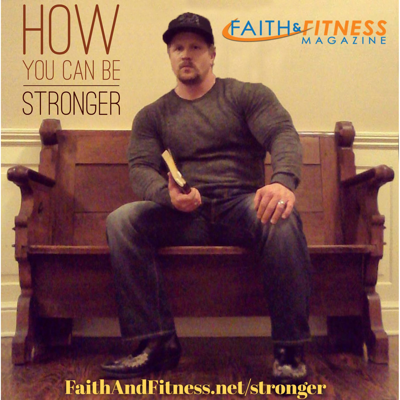 By Brad Bloom, Publisher
Photos Copyright 2015 by Peter Putnam. Used by permission.
Admit it, you want to be harder, better, faster and stronger. So does everyone else. And we're in luck! There's no shortage of advice on what to do and how to do it. Rehearse the workout in your mind, visualize the end result, challenge yourself and focus on technique. Breath deeper, go heavier and recover more fully.  Do all this and more and you should see anywhere from a 5% to 25% increase in strength --- immediately! Sound like a heavy dose of hype? Oh yeah baby – it is.
These days we've grown accustomed to just about everything being bigger: from produce and livestock to cars and houses. Disneyland now has Disney World and small town stores have been replaced by Wal-Mart. So it's no surprise that many people in pursuit of their ultimate fitness eagerly embrace the use of steroids. It is synonymous with bodybuilding. --- Natural isn't good enough!
Fortunately through the commitment, hard work and passion of people like Ron Williams [featured in this issue] more people are discovering that in fact --- Natural is better. It takes more effort, more time and lifelong discipline. What do you get for that? Health benefits are better, the investment has greater value and the spiritual strength is stronger.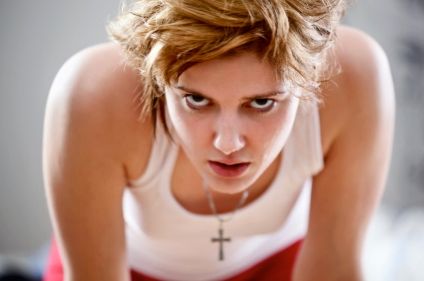 That, I believe is one of the most significant outcomes that can be realized from natural bodybuilding. It's a physical example of how faith should be lived.
Similar to steroid-using bodybuilders, today's Spiritualroid-using Christians get a weekly fix at a slick and sexy live or on-demand satellite-distributed church service. They get jacked on motivational metaphors, pumped on catchy social-media quotes and Bible phrases, shoot-up with stimulating streaming sermons and downloadable praise tunes and package it all in their own translation of what is legal, acceptable, beautiful and worthy.
Faith in God takes more than commitment, hard work and passion. The Bible lays out how you can be stronger and it's simple enough.
Natural on the other hand isn't that easy. In fact organic faith in God takes much more than the usual commitment, hard work and passion that we rightly champion and humanly hype with a "semper fi" (always faithful) and "Oorah" (charge!). Living for Jesus NATURALLY requires disciplines like pure grace, generous compassion, all-in humility, being continually teachable, intuitively wise and ultimately being able to measure STRONGER the way God does it.  This total commitment is popularly visualized these days with the 100% emoji meaning "keep it real". Those using urban slang describe this level of true authenticity by saying, "This is the real [expletive]".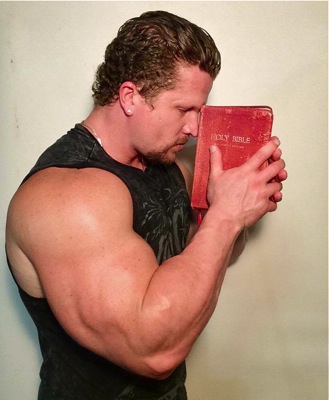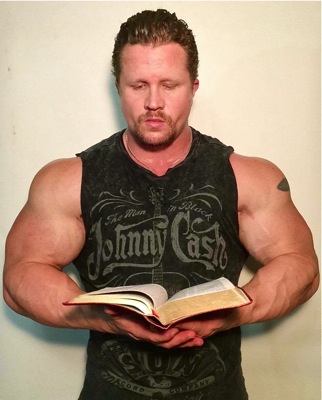 The Bible says it much better, "All our righteous acts are like filthy rags." Go ahead, post or say, "Ouch!" To become truly stronger you'll need to do much more than that. God calls you and me to understand that we are all dirty with sin. Even our good works are not pure. They're like bloodstained rags. Our best efforts, no matter how well intentioned, earned and even done for others, if not fully yielded to God, are guaranteed to fall short, fail and in fact drive people further from the stronger life He has for them.
The Bible lays out how you can be stronger: Seek His will in all you do and He will direct your steps. Commit everything you do to God. Put your hope in God alone. [Click/Tap these links for the fuller Bible passages.]
Sounds simple enough. It should be. It CAN be. Will you get 5% to 25% physically stronger? I don't know. When you get stronger spiritually you'll likely see that make a positive impact on your physical strength. You'll definitely discover that He is able to do immeasurably more than all we ask or imagine, according to His power that is at work within us.
Train strong in Christ,
Brad Bloom, Publisher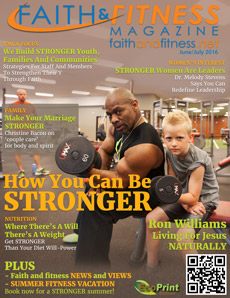 This Publisher's Letter appears in the June/July 2016 issue of Faith & Fitness Magazine.
---
QUESTIONS FOR SELF-REFLECTION AND GROUP DISCUSSION:
1. What are the differences between the typical fitness views and attitudes on becoming stronger and measuring STRONGER the way God does it?
2. How does God lead you to go beyond your usual commitment, hard work and passion?
3. What does pure grace, generous compassion, all-in humility, being continually teachable and intuitively wise mean to you?
4. How can the acts of seeking, committing and hoping make you a stronger person?