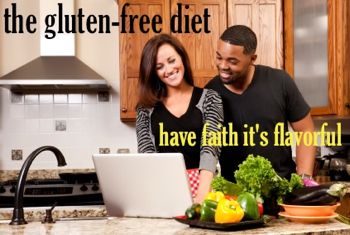 Mike will no longer allow me to buy bread for his sandwichs for work. Since September, I have been making this bread once a week for him. He loves it soo much! And it's very versatile-if you ever need bread crumbs, leave some slices out for a few days and crumble them. Same for croutons.
1 cup brown rice flour
1/4 cup quinoa flour
1/4 cup oat flour
3/4 cup millet flour
1/2 cup tapioca starch
1/3 cup arrowroot starch
1/3 cup sweet rice flour
1/3 cup flax seed meal 
1 TBSP xanthan gum
3 eggs
1 packet active dry yeast + 1 TBSP coconut sugar (for proofing yeast)
1 TBSP maple syrup
3 TBSP coconut sugar
1 1/2 tsp salt
4 TBSP unsalted butter, melted
1/4 cup heated water
1 cup heated water
1. Pull out all your dry ingredients and eggs a bit early, and let them all sit out until room temperature. Preheat oven to 200 if its too cold in your house for the dough to rise later-you'll be using that lightly heated oven to make it rise later.
2. Sift together the dry ingredients-but don't sift the flax. Add that in after.
3. In a separate bowl, mix eggs, syrup and butter together.
4. In yet another bowl, mix yeast and sugar. Add 1/4 cup warm water. If it isn't bubbling and proofed in 10 minutes, THROW IT OUT and start again. You need it proofed!
5. Once that yeast is ready, add the wet to dry. Add the yeast. Slowly add the remaining water until you reach the proper dough consistency. (thick cake batter) Beat the dough on high for 10-15 minutes.
6. If you accidently added too much water, add some more rice flour until you get it to where it should be. (if you really, really added too much water, add a bit from each flour as you go)
7. Put the dough in your pre-sprayed pan, and allow it to rise for 1-1/2 hours. But before you let it rise, if you want it to have a nice top texture, sprinkle some of the flax meal on it while the dough is wet. It tastes good, it looks good, win/win!
8. Once it crests over the pan, its ready. If you had it in the oven to rise, pull it out to preheat the oven to 350. Once the oven is preheated, you can pop that baby in for about 40 minutes, or until an inserted toothpick draws out clean. Cool for as long as you can before cutting into it. If you HAVE to cut into it while it's still hot, spray your bread knife with pam each time you slice.