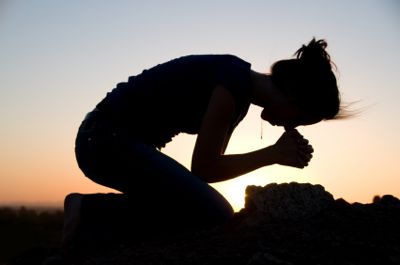 PUBLISHER'S LETTER
One of the biggest things this year that helped to validate the potential of bringing together the fitness lifestyle and the Christian faith didn't come from either a gym or church. Beach Bodies Inc., the makers of the incredibly successful P90x program, released Body Gospel. This company's marketing is impressive and has brought a big increase of attention to the blending of faith and fitness.
Clubs and churches on the other hand are focusing on doing what they historically do best with an extra concern on survival. That means neither are doing much in the area of innovation. With a few exceptions, change toward improving the combined physical and spiritual lives of people is not coming from within the fitness industry or the organized Christian community.
Yet this has been an amazing year for advances in the faith and fitness culture. Individuals, business and organizations that can be nimble in process, be creative, and especially be attuned to the needs of those they serve are the ones making real progress. I am most excited when I see this kind of personal investment being fueled by a passion to listen closely to God.
There are currently several faith and fitness programming initiatives being developed and released. So, in 2011 there will continue to be a rapid increase in the scope of programs and services. This is good on one hand but potentially detrimental on the other. More offerings will be marketed resulting in greater awareness, interest and buy-in from the public. But, where there is a dollar to be made, the potential for profit will often overshadow the mission – the real potential.
This is therefore where I believe all stakeholders need to be especially vigilant. We (you) have the potential to help our world envision and experience a much more vibrant life. But the focus needs to be compulsively on God in every way. From CEOs and faith leaders to the everyday fitness club or church member, the pursuit must be singularly on the spiritual relationship with God.
TOP 4 AREAS FOR GROWTH IN FAITH AND FITNESS IN 2011
1. Advances in personal training 2. Small-group fellowship/exercise 3. Faith communities involved in wellness 4. Next-generation fitness facilities.
What can you expect as we journey into the new year? Get ready to see personal training married with pastoral care. Group exercise and small fellowship groups will increasingly become one. Community health challenges will drive new opportunities for partnerships with faith communities. It is especially important to see the creation of a new generation of fitness facility. The first of these facilities are especially important to serve as pilot sites for incubating new methods and best practices.
Attention needs to be given to how culture and faith are intentionally shaped by God through daily physical practices rather than how fitness can be flavored with Christianity. It is a paradigm shift that will change our attitudes toward exercise and eating and transform the way we do church.
There needs to be progressive initiative taken for God's purpose by everyone from leaders with financial, social and wisdom capacity to the everyday person that simply knows deep within that faith and fitness together is a God thing. It takes a personal investment by you. God expects your all. When will you expect no less?

Brad Bloom is the publisher of Faith & Fitness Magazine the premier source of information, ideas and networking for those pursuing an active physical and spiritual life. He provides leadership to organizations that recognize that growth comes by fueling the passion of members and delivering genuine "intimate care". He helps businesses to move beyond the cliché concepts of "body, mind, spirit" and become innovative communities. His concepts are defining new directions for the lifestyle industry. A communicator and media producer, Brad is president of Lifestyle Media Group. He lives with his wife and children in the Chesapeake Bay area of Virginia.