PUBLISHER'S NOTE: For 2010 we've added a new form of content to Faith & Fitness Magazine. For years we have been committed to delivering solid fitness research, information and ideas. We'll continue to bring you professionals who offer a wide array of fitness knowledge. But in addition to this "teach it" approach we want to increase your ability to grow spiritually with an expanded "preach it" format. We're asking authors to challenge and inspire. This is gym equipment to build spiritual muscle.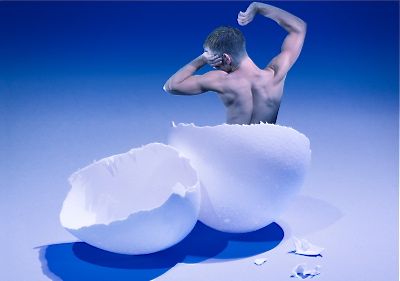 "I just don't seem to be able to live a good life." "I guess I am just not a very good person." "I am so screwed up that God can't even fix me!"
As a pastor I hear people talk like that a lot. While I understand their frustration I know that spiritual transformation is definitely possible. God loves you just as you are, AND loves you so much that He is not going to leave you just as you are. He desires to make you better. He desires to transform you.
But how? And why does He not just "snap His fingers" and make you different? After all, He is God.
Consider the following words from a man named Paul who God chose to write much of the Bible's New Testament, "Therefore, my dear friends, as you have always obeyed-not only in my presence, but now much more in my absence-continue to work out your salvation with fear and trembling, for it is God who works in you to will and to act according to his good purpose." These verses have sometimes confused people. Some say they mean that you have to work your way toward God so that you might one day be close enough for Him to notice you. (That is not what it means.) Others seem to think that they teach of a God who is frightening and angry. (That's not what it means either.) These verses actually answer one of our most burning questions, "When will I ever see a real change in my life?"
TRANSFORMATION IS A PROCESS
What Paul is actually referring to here is our effort to become more like the God in whom we believe. Simply put, God forgives you of your sins and gives you the full status of a son or daughter simply by you asking Him. But after that (your adoption), there is still the matter of growing up. The salvation you need to "work out" is not salvation from the ultimate eternal price of sin. That is taken care of. Rather you need to "work out" being saved from yourself. And that is a process.
If you have ever spent much time in a gym you know that changing the overall makeup of your body is not an easy thing. In order to work off a "spare tire" or "beef up" your arms or chest you must spend hours each week in the gym. Change is often rather slow where your body is concerned. And the longer it has been since you worked at it, the slower the change. Your spiritual life is no different. When you begin to move toward becoming a new person in your faith you must deal with all the baggage brought on by years of mistreating or simply ignoring your spiritual life. Just like ignoring a healthy eating pattern causes you to gain unhealthy weight, ignoring a healthy intake of spiritual nourishment can cause spiritual malnutrition or the unhealthy gain of spiritual fat. Before any spiritual "muscle" is going to show up you have to drop off the spiritual "fat" that has gathered by years of neglect. This is absolutely a "work out"! And it is a process.
Replacing the poor influences with positive influences is a difficult process! Replacing the poor thinking with positive thinking is a difficult process! Replacing the negative relationships with positive ones is a difficult process. And replacing the spirit of this world with the Spirit of God is a difficult process. Each of these requires a process of letting go of everything that you thought was good and pleasing in order to take hold of everything that God says is good and pleasing.
For example, if I have allowed a person to become a friend and therefore a major influence in my life who constantly feeds me with unhealthy thinking and leads me away from what I know God wants for me that will affect my spiritual life. It is like having a friend with poor habits of eating and exercise. That person can affect my physical life if I give them too much influence. This process is one of limiting the influence of people and habits that would harm me spiritually and replacing them with people and habits that will build me spiritually.
THE POWER
Now, this process is really tough. In fact, it is too difficult for people to do on their own. Like so many who enter a gym for the first time and need the expertise, guidance and encouragement of a personal trainer, everyone who is going to improve their spiritual life needs someone who will come alongside them to get this difficult work done. The Bible calls this one who will come alongside, the Counselor or the Holy Spirit.

It is here that the process of spiritual development is vastly different from the process of physical training. While a personal trainer can give guidance, wisdom, and encouragement, a trainer cannot give inner strength. You have to start with at least some of that. But with spiritual development it is different. The Holy Spirit of God lives within you. He gives the strength that you do not have. He empowers you in this process of change. He "works in you to will and to act according to his good purpose". And you can identify His presence in your life simply by realizing that your habits and your desires are changing. Working out your spiritual life begins with a choice for self-discipline that is empowered by the Holy Spirit. It results in a change of habits, a change of desires and a change of heart.
Simply put . . . He Empowers - I Surrender. He Leads - I Follow. He Cleanses - I Transform.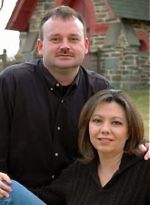 Mike Hilson
is the pastor of
New Life Wesleyan Church
in La Plata, Maryland. Mike's vision to strengthen the church congregation and reach out to their community resulted in a dynamic fitness ministry called
Trinity Fitness
that is a partnership between the church and personal trainer Dave Scott. He also serves as the Assistant District Superintendent of the Chesapeake District of the Wesleyan Church. He, his wife Tina and their children enjoy traveling, being active and playing sports.