PUBLISHER'S NOTE: For 2010 we've added a new form of content to Faith & Fitness Magazine. For years we have been committed to delivering solid fitness research, information and ideas. We'll continue to bring you professionals who offer a wide array of fitness knowledge. But in addition to this "teach it" approach we want to increase your ability to grow spiritually with an expanded "preach it" format. We're asking authors to challenge and inspire. This is gym equipment to build spiritual muscle.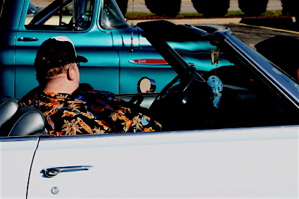 What is your favorite dream car? Let's say for the purpose of this message that it is a brand new Ferrari. So, I go out and buy this $300,000 car, loaded with all the options. You name the new gadget, it is on there. Would you like to drive it?
Better than driving my brand new Ferrari, would you like to borrow it? I tell you what, I will let you have my new $300,000 Ferrari! I will make all the payments on it. I will pay for the top of the line insurance for it as well. All I ask is that you take care of it, keep it cleaned and polished at all times, put the high octane fuel in it, take it for all the scheduled tune-ups and oil changes, alignments and everything else that goes along with respecting my property. Do you think you can do those things for me? So do we have a deal? If you are like most people you would have answered yes to these questions.
Before I hand over the keys to my brand new Ferrari, let me ask you just one more question. You say you will do everything I ask you to do in regards to taking care of the car, but how can you take care of this expensive car if you don't even take care of yourself this way? Ironic, isn't it, that today we would actually take care of a car, even though it may be worth $300,000, more than we would take care of our priceless bodies that God has given us. You know that compared to our bodies that brand new Ferrari is like another grain of sand on a beach. There is no comparison. Why do we disregard the ultimate dwelling place of God's Spirit, our bodies, the way we do? Do we think that we are invincible? Do you think your body is yours to do with it as you want?
You may be familiar with the frequently quoted Bible verse that talks about your physical body, "Or don't you know that your body is the temple of the Holy Spirit, who lives in you and was given to you by God? You do not belong to yourself, for God bought you with a high price. So you must honor God with your body." Another bible verse tells us what a mighty gift we have by living in Christ and how it reflects in our bodies, "but this precious treasure, the light and the power that now shine within us, is held in perishable containers that is, in our weak bodies. So everyone can see that our glorious power is from God and is not our own."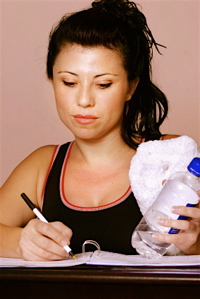 OUR BODIES ARE BORROWED – ARE YOUR PRIORITIES IN ORDER?
We are temples of the Holy Spirit. Our power comes from God. What are we telling God when we do not make time for Him, put junk into our bodies, pollute our minds with the filth on TV , gossip, murmuring, and complaining instead of praising God for what we have? Do you take preventative measures to make sure that your health is optimal? When you don't do your part to pursue good physical fitness you are basically desecrating your body --- desecrating the temple of God. This is exactly what the enemy wants to do to you. Satan will do his best so you will take your mind off the most important things in life, jumble up your priorities, and slowly move into the complacency of the world. Take a deep look at your life. Are your priorities in the order of God, spouse, family, work, etc (in that order) or are the most important things replaced with work and other less important areas? When these are out of order it gives the enemy a foothold in your life. That keeps you from reaching your optimal potential physically, mentally and spiritually.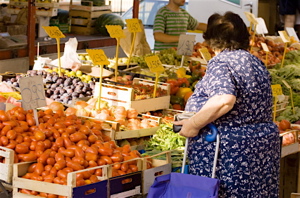 HEALTH CRISIS IN THE U.S.
There is a huge health crisis going on in our world today, especially in the U.S. The U.S. is one of the richest countries in the world and ranked #1 in Healthcare (sick care really!). Despite the healthcare system, we continually get worse and worse, falling prey to disease. Most of the increase in death and disease is due to poor lifestyle choices.
It is affecting your home. Take a look at the statistics: Today we have the highest rate of childhood obesity, children are on more medication then ever before, and around half of the U.S. population is considered overweight. What is most disturbing is that most of these illnesses, diseases, and excess drug use could have been prevented by lifestyle choices such as time with God, diet, exercise, time management, stress management, and optimizing your body's overall function the way it was created.
That means what we are doing now and what we have been doing for years is not working. We need to step out of the circle of sickness and start seeking other ways to optimize our health. We need to take back our bodies from the world and start giving it back to God. With God being the top priority everything else will fall into place with the right guidelines.
IT IS NOT GOD'S FAULT
I believe as a society we have come to accept the state our health. If it is your desire to be a reflection of God, you can't if you are unhealthy, in pain, depressed with a bad attitude, suffering, and ultimately bitter toward God. The Bible makes it clear that Satan the thief comes to steal, kill and destroy. Christ, the son of God came that all could have life and have it to the full. How can we live the abundant life if we are ridden with disease, sickness, pain, depression, over-medicated, and decreased quality of life? Is that God's plan for you?...NEVER!.
Many people have self-inflicted this abuse on themselves. We try to control everything and forget that our bodies are designed for God's presence. Just as God has given you the will to choose salvation, you have the will to make other choices in your life as well. We need to stop relying on our feelings and start choosing God's will, God's word, God's authority to transform our lives and give us the strength to rebuild the temple that we may have desecrated. We can't do it on our own. I hear many people use excuses like: "It is too late, too hard, what's the use, I have no time, and I do not want to fail." If you talk like this on whom are you relying? Yourself or God?
BEING AN EFFECTIVE WITNESS
God wants the best for you. This means an optimal life, free of pain, sickness, drugs and disease. You need to be healthy in your mind, spirit, and body. If one of those areas suffer, the remaining two will also suffer. If you profess to be a follower of Jesus Christ then it is your responsibility to be a beacon of light to this dying world. "People would rather see a sermon than listen to one." You have to present yourself to God in your best condition so He can use you – at any moment in life. So, let me ask again, to drill my point into your mind, how can you represent God fully and help others when you are sick, over medicated, diseased, depressed, and can barely even take care of yourself? You can try but you really can't.
WHAT IS OUR RESPONSIBILITY WHEN IT COMES TO OUR BODIES?
Our bodies and our health are a gift form God. We need to respect the body God has given us by making it the strongest structure it can possible be mentally, spiritually, and physically. We must stay educated on health and help educate others. The Bible says that even those who seek God die from lack of knowledge. There are no more excuses about bad food choices and bad lifestyle choices anymore. A nonchalant attitude will not keep you from the reality of a life threatening disease. We need the knowledge of God, to help us in every area of our lives, so we can be healthy, strong, and serve as spiritual warriors for Him, showing ourselves as good witnesses and the wonderful abundant life a person can and will have with Jesus in their lives. You are God's masterpiece and deserve the best of care.
RESISTING THE FLESH – GAINING STRENGTH FROM GOD
We tend to hit mental roadblocks. Our emotions and feelings press take over and dictate our actions. This is when you can rely on the strength of God and the Bible to get you through all obstacles in life including your personal health. Jesus came to help you. He said he will never leave you or forsake you. That includes giving you the strength to change your life mentally physically and spiritually. The Bible gives you a bold statement to embrace, "I can do all things through Christ who strengthens me." When you are going through times of discouragement, speak these words of God over your life. He will renew your strength and give you power. Take advantage of that.
5 ESSENTIALS IN REACHING YOUR GOD-GIVEN POTENTIAL
ESSENTIAL #1: MAXIMIZED MIND
God is there to renew your mind and give you a winning mindset. Turn to God to maximize your mind. A person with a maximized mind sees himself or herself as a disciplined, committed person capable of sticking with a healthy lifestyle.
Additionally, you need a healthy brain. Lack of sleep, poor self image and too much stress are at an all time high right now. They all cause neurotransmitter burnout, increase in stress hormones, chronic fatigue, and destructive, self-loathing thoughts.
ESSENTIAL #2: MAXIMIZED NERVE SUPPLY
Total nerve supply to every system, organ, tissue and cell is vital for optimal health and healing. Improper spinal alignment, called spinal subluxation, is the major factor in interfering with the brain stem, spinal cord, and spinal nerves which supply the body with the life energy for all healing and function.
ESSENTIAL #3 MAXIMIZED QUALITY NUTRIENTS
The nutrients in whole foods are the true principles of nutrition that have sustained human life for thousands of years. These principles can be seen today in cultures around the world that are free of the chronic conditions plaguing North Americans.
ESSENTIAL #4 MAXIMIZED OXYGEN AND LEAN MUSCLE
Oxygen is the number one nutrient you need for survival and your lean muscle factor has a whole lot to do with whether or not you're healthy. You need to develop the most efficient way to exercise, burn fat an build muscle while creating cardiovascular health.
ESSENTIAL #5 MINIMIZED TOXINS
Between our over the counter and prescription drugs and the more than seventy thousand chemicals being used commercially – we're poisoned. This is a factor in many of today's common diseases. Toxicity affects everything from your weight and your health to your sleep and your peace of mind.
Can you make a true commitment to living this kind of life in Jesus Christ? I want to give you a few nuggets from the Bible to challenge you: "It is a sin to know what you ought to do and not do it." "Commit your work to the Lord and then your plans will succeed." "Run straight toward the goal with purpose in every step." When you commit yourself to doing the will of God, you no longer allow others, emotions, or the way you feel to lead you. You sacrifice your will, your control so that God can totally lead you.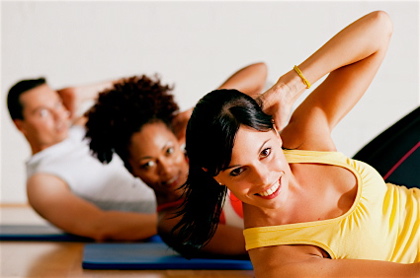 DO NOT WAIT UNTIL THE CRISIS
Health is a blessing. Do not wait until you are sick to realize this. When you are sick you must thank God for your health and healing. When you are healthy you must thank God for that as well. It is important to always be active and keep your body strong no matter how you feel. The definition of health is not just the mere absence of disease, but a state of optimal functioning of the systems in your body.
You need to start taking care of yourself using the above methods to prevent infirmities from reaching and making an impact on your life. Start taking your body back from Satan if you are exhausted, weak or in poor health. Start rebuilding a body that is fit for God to indwell. Do it for your family and friends who want you around for a long time, do it for yourself, and do it to obey and honor God. God is an active God. It is your turn to take action.
If you'll truly sacrifice every part of yourself to God you will discover a much greater depth in life. God will use you more than ever and take you to places you can't even imagine. Make the decision right now to pursue health, pursue happiness and pursue the abundant life God has in store for you.

Dr. Chris Zaino
and his wife help people reach their God-given health potential through their clinic Abundant Life Chiropractic in the Woodlands, Texas. Zaino is also part of the Maximized Living network. Dr. Zaino embraces his calling from God to educate people and preach the importance of honoring God with the body through eating wisely and exercising. Learn more about Dr. Zaino and watch his
Alive By Design video clip
.