Fitness photos Copyright 2009 Travis Anderson. Used by permission. All other photos from Brian Bates website.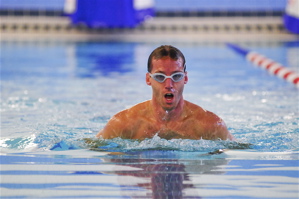 With the release of his second album, World's Collide, Minnesota-based musician Brian Bates delivers passionate songs that build the spirit. When he isn't performing musically he can be found working hard on his physical performance in the gym and pool. Musically, physically and in everyday life Bates says, "I'm not settling for a status quo Christian faith. I'm diving in because God is all about relationships." Brian's life is art. His music, physique and most importantly his spirit reveal the beautiful craftsmanship of God.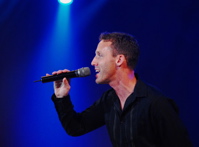 Faith & Fitness Magazine: I was looking at the photography of you on your CD, Worlds Collide and concluded that physical obesity has likely never been one of your personal struggles.
Brian Bates: I'd like to take full credit for being lean and healthy, but genetics and a high metabolism sure help.
FF: Well at 5'9" tall and weighing in at 157 pounds some may wonder why you feel the need to exercise at all.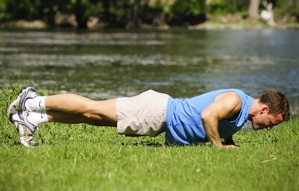 BB: We all need to be intentional about our health! Me, I'm a bit of a fitness freak. Started when I was a young active kid and athlete, and thankfully I maintained the routine of exercise and overall healthy living. I recently turned 40, and the older I get the more I make health a priority. You start to realize you're not invincible. I admit it's about 10% vanity! I sure feel good when I exercise consistently.
FF: Just 10% vanity? Come on talk about that. As a fitness freak you've surely observed plenty of people across the country in fitness clubs. How do you see vanity displayed in the lives of others and what has God personally taught you about your own vain attitudes?


BB: It's easy to place too much value on our physical appearance. Let's admit, we get more attention the better we look. That's our whole culture! God's creation is marvelous and I think that is good. However I have to remember that first and foremost I am a spiritual being and to find my identity and true value there, not in my physical appearance.
FF: Briefly describe the Brian Bates timeline from childhood through to your current pop-star status.
BB: Pop-star status – whatever! Anyway… grew up in Indiana as an active and artistic kid. I've been a ham on stage my whole life. I lost my love for music when I fell away from my faith in college. When this 'prodigal son' came home when I was 23, God resurrected my passion for music, and I've been pursuing singing and songwriting ever since. It's been a privilege to share my journey with others through music.
FF: So, you are a swimmer. That is a great form of exercise. What do you feel are some of the best benefits you get from swimming?
BB: I wish I could encourage everyone to take swimming classes! It has to be the most ideal form of exercise, from the overall workout to the ease on the body and joints.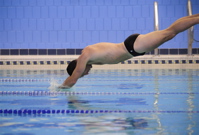 FF: You dive too. When I watch divers jump from those high platforms I always wonder what goes through their mind --- their very first high dive, when they're practicing, during competition and when they want to try something new and creative.
BB: Yeah, I was a big diver as a kid and through college. Making the finals at NCAA Nationals was definitely a life highlight. Funny thing is I was always afraid of heights – and never got over it! Having to face my fears daily was hard but satisfying, and I think that helped me succeed.
FF: I remember white water river rafting in the mountains once with my family. The guide helped us to surf in place high on a wave. It was a real euphoric rush until the raft tipped and we got forcefully flushed to the bottom of the riverbed. Being under the water like that can be pretty intense and leave you frantic for the surface to gasp for air. How about you, have you had any under-water moments where rising up took a little too long?
BB: Oh yes! Remember that dive in the Olympics back in 1988 when Greg Louganis hit his head? Well I did the same on a similar dive. But whereas Greg got up to eventually win the gold, I was not so lucky. I had to be pulled out of the water and taken to the hospital for several stitches. After about 3 weeks off, my coach made me get up and perform that same dive first thing. I was petrified! But I did it. Soon after I went on to set new college records and qualify for NCAA Nationals! A great life experience of overcoming fears and adversity.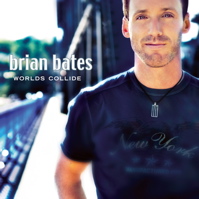 FF: Of all the songs on your CD I must say the one that most powerfully moved me was the one titled "Under". As a diver you, more than most people, get to frequently repeat the baptism experience of plunging under water and coming back up. How do you feel about your own spiritual baptism? Has it been a one-time thrilling leap of faith like your first platform jump, a public display akin to a diving event or is it more like that regular practice session where you mature as a diver?

BB: Wow, love how you work that metaphor! I love "Under" too and how I use the metaphor of baptism to describe the redemptive power of grace. It is definitely a "regular practice" as you say. We daily need to go under and dive into the cleansing waters, so to rise up clean and forgiven and unencumbered by our sin and shortcomings. God's grace is truly amazing.
Go to Brian's website to get a free music download of UNDER to enjoy when you exercise.
FF: What is your workout routine? How frequently do you hit the gym and what do you do?
BB: Since I am lean I have to balance cardio with resistance training so to not over burn calories. I try to lift twice a week then cardio twice a week. With lifting, I do free weights and find routines that I enjoy and feel natural. With cardio, I run more in the summer and swim more in the colder months.
FF: How about your diet? Is it filled with pizza and sugar or are you a good boy?
BB: Thankfully I don't really like sweets or fatty foods (thanks Mom!). Mine is a protein-heavy, organic, raw materials diet. Central Italian cuisine has inspired me a lot. I have honestly grown to love a simple diet, mostly because of how my body responds. A wholistic approach to health is the key. Nutrition + exercise + hydration + sleep = healthy you! It's not as hard as people think. And once you feel the benefits, you get hooked.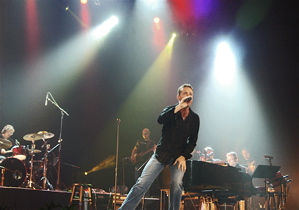 FF: Brian, what spiritually nutritional benefit do people get from your music ministry? How do you feel your songs can help listeners exercise their faith?
BB: My songs are about my experiences with God, and I try to be honest and real. My life inspiration is when Paul asked God three times to take away his thorn, and God essentially said no! Rather God said two amazing things – my grace is sufficient, and my power is made perfect in weakness. So like Paul, I boast about my weaknesses, so that God's power can come through me. I used to think I had to have this perfect testimony and have everything together. Now I am just real – and I relate to my audience all the more.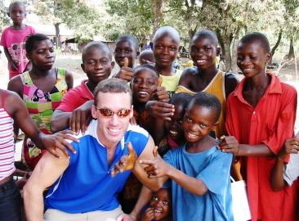 FF: Tell about your experiences in Africa and the Triathlon events that support it.
BB: Buddies of mine and I started "Mission Bo" a couple years ago. That's a partnership with World Vision to bring relief to Sierra Leone, Africa, one of the poorest countries in the world. One of the way we raise money is by a bunch of us doing triathalons together. Some of us do the whole event, and others do it as members of a relay. It's a fun and creative way to come together and raise funds for a great cause.
FF: What new thing do you want to add to your workouts? Any new recreational or adventure activity you want to try next?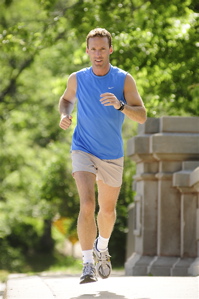 BB: I have wanted to do a couple triathlons a summer. I hope this is the year!
FF: How is God challenging you spiritually these days? How do you feel that will shape the Brian Bates we see a year from now?


BB: One of my biggest challenges I think is being single. I used to really like and prefer that freedom, especially with my music ministry. Now all of a sudden I don't like it! So God is challenging me both to take risks and be open to relationships, yet more so to depend on him all the more to meet my needs. Easier said than done! But I am learning to trust him in new ways, in new seasons of life.
For all things Brian Bates go to his website brian-bates.com