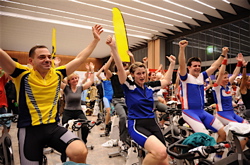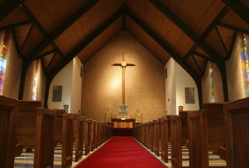 Church sanctuaries throughout the week are often filled with empty pews. However, vibrant faith communities are discovering a growing trend to use fitness to create exciting to-capacity daily ministry.
The fitness industry has come such a long way in a short time. Fitness pioneer Jack LaLanne opened what many believe to be the first health club in Oakland, California back in 1936. However health clubs really did not start to become popular until the 1960's and 70's. The two men that are probably the most responsible for the health club boom during this period are Dr. Kenneth Cooper and Arthur Jones.
Dr. Cooper is known as the "father of aerobics" since the publishing of his first best seller, entitled "Aerobics" back in 1968. Cooper is the man who coined the term aerobics, and his ground breaking research on the benefits of aerobic exercise is the reason that many of us today take the time each week to jog, bike, and take exercise classes at the gym. It's interesting to note that back in 1968 there were only about 100,000 people jogging in America. Today there are over 30 million regular joggers in America! [Read DOES FAITH-BASED FITNESS MAKE SENSE TODAY? It is an exclusive Faith & Fitness Magazine interview with Dr. Cooper.]
Arthur Jones is the founder and inventor of Nautilus selectorized exercise machines. Jones is also responsible for inventing the cam on the Nautilus machines that are now a fixture on most selectorized equipment pieces found in today's health clubs and fitness centers everywhere. The cam is the rotary piece in the in the machine that transforms rotary motion into linear motion, or vice versa. In layman's terms, the cam provides a consistent strength curve and continuous resistance throughout the entire range of motion when the user is performing the exercise. Although weight training was once thought of as an activity only for bodybuilders, today millions of people are reaping the benefits of regular strength training workouts.
Another great example of just how far the fitness industry has evolved in the last thirty years can be witnessed throughout college campuses across our country. Twenty-five years ago exercise areas at student recreation centers were non-existent at most universities and colleges. Today virtually every major college campus in the country has a large multimillion-dollar student recreation center that houses a large fitness center filled with the latest cardiovascular machines and strength training equipment. In fact many of the larger schools have multiple fitness facilities throughout their campus.
The same can also be said for YMCA's, hotels, apartment complexes, hospital-based wellness centers and corporate headquarters for most companies. Fitness has become a focal point everywhere we look, and businesses are recognizing the need to invest in the health and fitness of their employees and customers.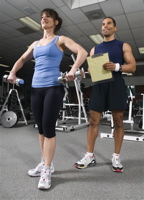 Churches all across America and throughout the world are adding fitness and recreation services as part of their ministry. Many churches currently have fitness facilities, and even more have fitness areas included in their future expansion plans.
There are some who feel that it is not the responsibility of churches to provide fitness centers, exercise classes and recreation facilities to their local community. However a growing number of people and church leadership are discovering the importance of churches investing in improving the health and fitness levels of their congregation and the people within their community. There are reasons why all churches should become involved at some level with a fitness ministry.
 
CHURCH-GOERS ARE NOT AS HEALTHTY AS OTHER PEOPLE
It is shocking and unfortunate, but a study from Purdue University found that regular church-goers are more likely to be overweight. Food is often the focal point of meetings, fellowship and church socials, and the constant temptation is difficult for many to overcome. We all have our favorite snacks and sweet treats we like to indulge in from time to time. However, many of us need to practice moderation when making healthy eating choices. Fattening foods loaded with sugar are staples at church social functions. Churches can take a positive step by providing healthier snacks at their meetings and social events. Replace the cake, cookies, chips and soda with fresh fruit, vegetable trays, orange juice and bottled water. [For healthy eating ideas and advice, go to the Nutrition Department of the magazine.]
While healthy eating choices are key factors in improving one's health and fitness level, nothing else is as important as exercising on a regular basis. Churches can have a tremendous influence on encouraging people to exercise regularly, especially if the facilities and programming are included at the church.
 
COMPLETE WELL-BEING INVOLVES OUR PHYSICAL BODIES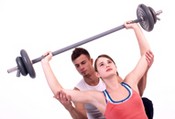 Churches and other houses of worship are where people come to experience fellowship and grow in their faith walk. Spending time in the Bible is essential for developing spiritual health and becoming spiritually mature in God. However, people can't be at their best without spending time and energy on improving their physical health, too. Statistics show that people who engage in regular exercise live longer, experience less health problems, miss fewer days at work due to illness, experience less depression, and have more energy. Optimizing these areas enables us to lead healthier and more fulfilling lives, which translates into a more meaningful and spiritual relationship with God. When physical health and fitness are viewed from this perspective, it becomes obvious that churches should help promote physical fitness to members of their congregation.
 
FITNESS CAN SERVE AS A GREAT OUTREACH TOOL
Churches that embrace the Bible's call to be a light in their community and disciple people in the faith are always seeking ways to grow their membership and expand their services. The more members, small groups, missions and community service networks a church has, the more the Christian message and God-directed work can be done within a community and abroad. A church fitness or recreation outreach center is the perfect tool for attracting guests and adding new church members.
Many people are unfamiliar or uncomfortable with attending church. This can be especially true of first time church-goers. A church fitness center can be a more approachable, familiar and engaging way to welcome guests and friends from the local community. A fitness ministry facility is a natural setting for people to intuitively form new social relationships. First formed within the fitness ministry environment, these relationships may develop further into greater involvement and service within the church.
 
CHURCH FITNESS CENTERS CAN BE AN IDEAL ALTERNATIVE FOR CHURCH MEMBERS WHO ALREADY EXERCISE ELSEWHERE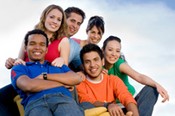 Many members of your congregation already exercise outside of your church and have memberships to local health clubs. A large percentage of them will find that exercising within a faith-focused environment has distinct advantages in achieving better overall spirit, mind and body wellness levels. However, for a fitness ministry to deliver those unique advantages it must also have plenty of good equipment, be kept clean, provide excellent service, and be conveniently located to the households it serves.
Health club patrons often complain that their club is too crowded or too noisy. They may also not feel comfortable exercising in a typical health club setting. A properly designed and operated church fitness facility can significantly improve their comfort level and help them feel "at home". The people, music and atmosphere will make all the difference in the world. People who are comfortable with their place of exercise will look forward to their workout, and be much more likely to stick with an exercise program. This will ultimately deliver many long-term benefits to them, as well as the entire church community.
 
A CHURCH FITNESS MINISTRY OFFERS A PRACTICAL MEANS TO STRENGTHEN THE CHURCH BUDGET
Quality fitness and wellness services cannot be delivered for free. Members of your congregation will find great value in losing weight, increasing their endurance, reducing their stress levels, and improving their cardiorespiratory system. They understand there is a monetary cost to provide these services, and they are willing to contribute to them. This is no different then if they were exercising at a local health club or YMCA.
Churches find that revenues generated through monthly membership dues, personal training, group exercise classes, yoga, and even massage therapy can not only meet the budgetary needs of the fitness facility, but often can contribute to the costs of other church services. Revenue from a sound church fitness ministry can play an important role in strengthening the overall mission and operations of the church. A church fitness ministry gives members of your church and local community a solution to giving their money and investing in a work that is committed to the values they find important.
 
BUILT ON THE BIBLE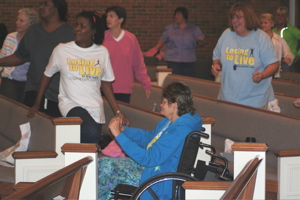 The Bible says, "Do you not know that your body is a temple of the Holy Spirit within you, which you have from God, and that you are not your own? For you were bought with a price; therefore glorify God in your body."
We glorify God by how we treat our physical body. Be a good steward of the body He has given you. The church as a facility can be one place consistently occupied every day of the week not just on Sunday. Once people begin to associate church as the one place they can always go to improve every area of their lives (spiritually, physically, mentally, and emotionally) regular church attendance on Sunday will grow, and more people will seek to become involved in other areas of your church ministry.

Rob Killen
is a 20-year veteran in the health and fitness industry. Rob received his Bachelor's Degree in Education from Wayland Baptist University in Texas, and his Master's Degree in Public Administration and Nonprofit Management from George Mason University in Fairfax, VA. Rob regularly consults with health clubs, and has a passion for helping churches looking to develop fitness ministries. For any assistance in planning or growing your church fitness ministry, Rob can be reached directly through
churchfitness.com
.