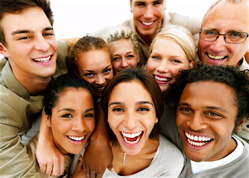 PUBLISHER'S NOTE: The YMCA of Greater Charlotte has demonstrated how a non-profit Christian faith-based organization can be much more than a fitness facility. This YMCA is part community network, part event facilitator and part faith incubator. Their prayer gathering is a shining example of how an organization can be both focused and flexible to facilitate broad cooperation toward building dynamic spiritual strength in a community.
On the eve of Election Day 2008, when the news media, political ads and even neighbors were busy telling you to choose a side, one community created an opportunity for unity through prayer for the greater good. Organized by the YMCA of Greater Charlotte in Charlotte, NC, PRAYCharlotte '08 was a no-frills event – no food, decorations or advertising – that focused on prayer to strengthen the community, the nation and the world.

Several hundred people participated in PRAYCharlotte '08. The event started with uplifting music from local Christian musicians and was followed by an hour of prayers lead by local religious, business and civic leaders. It took place during the lunch hour where many participants "brown bagged" food in order to attend during their work day.
"These days, families are dealing with pink slips, crime, family issues, poor health and an uncertain financial future," said Peggy Graham, YMCA of Greater Charlotte vice president of financial development and organizer of the event. "PRAY Charlotte '08 was designed as a time to set aside our political views and focus on the positive change that is possible in our world with God's help."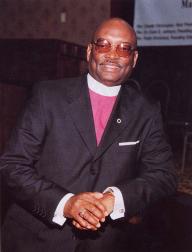 PRAYCharlotte '08 was the brainchild of Bishop George Battle of the North Eastern Episcopal District of AME Zion Church and member of the YMCA of Greater Charlotte Board of Managers. Battle shared his idea with Andy Calhoun, YMCA of Greater Charlotte president and CEO. When space at the Charlotte Convention Center was offered to the YMCA for the event for free, the organization moved quickly with all-hands-on-deck effort.
The mission of the YMCA of Greater Charlotte is to put Christian principles into practice through programs that build a healthy spirit, mind and body for all. The YMCA is built on a foundation that believes that overall health includes all three – spirit, mind and body – because a person cannot be truly fit without all three. For those in the community who only knew the YMCA for fitness gyms and pools, the event was an eye-opener and an opportunity to connect with others and engage in something meaningful that would improve their spiritual health.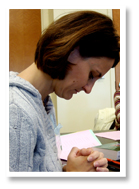 PRAYCharlotte '08 was promoted by word-of-mouth, email and Facebook. Many friends of the YMCA who could not attend the event left messages on Facebook such as, "I'll take time out to pray from my desk."
When prayers and songs were concluded, many left offerings to aid the Crisis Assistance Ministry, which provides assistance to people in financial crisis. The YMCA of Greater Charlotte collected over $1000 at PRAYCharlotte '08 to support its fellow non-profit agency and build a stronger community.

About the YMCA of Greater Charlotte
The YMCA of Greater Charlotte
, a United Way member agency, is comprised of 21 locations, 900 square miles and many more program sites in Southern Iredell, Lincoln, Mecklenburg, and Union Counties. The YMCA of Greater Charlotte reaches 279,104 people, including 91,765 children and teens, through membership, program participation, volunteerism and philanthropy. The YMCA's pledge is that no one will be denied service based on income and the organization has distributed more than $4.9 million in financial assistance serving 12% of our membership. The 134-year-old non-profit organization serves its community with a continuum of educational and recreational programs that foster healthy spirit, mind and body.
Molly Thompson
is the Senior Director for Public Relations and Communications for the YMCA of Greater Charlotte.