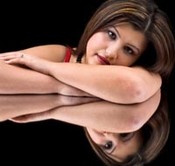 Do you like what you see when you look in the mirror? For me, it depends upon what time of day I look! I certainly see a nicer reflection after a little makeup and hair styling. Nevertheless, I don't think I've ever thought, "Now that's perfection…I finally look just right!" The good news is that it's just not as important to me as it used to be.
As a young woman, I was terribly self-conscious about my appearance. Perhaps, a more accurate word would be obsessed! I thought my thighs were excessively fat and that everyone noticed my "saddle bags". I wanted nothing more than to acquire the long, lean "Barbie doll" legs I had come to believe were the model of perfection. I was oblivious to the reality of my naturally narrow waist and flat stomach. All I saw were my fat legs. Little did I know that all the girls who had thicker waists envied mine and never even noticed my "thunder thighs"! Ah…the power of perspective. Sadly, it took many years of emotional pain, unhealthy behaviors and yo-yo dieting before I could see myself accurately.
By God's grace, I overcame my sixteen year struggle with bulimia and emotional eating and learned how to maintain a reasonably lean body without dieting! That certainly helped me improve my self-concept. But most importantly, I learned to celebrate with gratitude the body and appearance God chose to give me. Now, even though I've been reasonably lean and content with my body for the last two decades, I have to accept the fact that this "earthly tent" is starting to give in to gravity. Turning fifty is a humbling experience! We must learn to have a sense of humor and remember that one day all who have a saving faith in Christ will have absolutely PERFECT glorified bodies.
For man looks at the outward appearance, but the Lord looks at the heart.
MY BODY… MY "SELF"?
Body image is just a part of our total self-image. I'm sure you have not missed the sad reality that in today's culture, how we look seems to have more significance than who we are. We are bombarded with magazine and television ads that tell us we need to look a certain way. It influenced my profoundly thirty years ago. Today, the pressure is even greater.
But think about it. Beauty and our disproportionate attention to seeking the current "look" is really a matter of focus. One of the best things we can do to develop healthy body images is change our focus. As they say, "Beauty is in the eye of the beholder." Will you behold society's image? It's difficult avoiding the constant messages that influence how we perceive ourselves. However, it is essential if we are to celebrate with gratitude who we really are.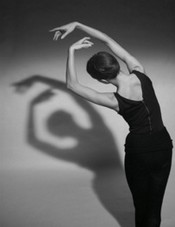 HOW DO YOU REALLY SEE YOURSELF?
Most women (and a growing number of men) do not see themselves accurately. No matter how much weight we lose, we still see a fat person in the mirror. Despite the new clothes we buy or health and beauty tips we employ, we just never look good enough. This lack of contentment comes from deep-seated, unhealthy thinking. It took a lot of unhealthy messages to develop these destructive body images and it will take a lot more healthy ones to erase and replace them! Like me, many of us only see our flaws. When our body image is warped, it is very difficult to let go of what you think you should look like and accept what God designed you to be. This is not to say that it is wrong to desire a leaner or more toned body. The key is to do the right things that promote reasonable fitness and leanness and accept the results with gratitude.
Charm is deceitful and beauty is vain, but a woman who fears the Lord, shall be praised.
TO CHANGE YOUR MIND… YOU MUST CHANGE YOUR THOUGHTS
Building a healthy body image requires an accurate perspective of who we are inside and out. It demands that we see ourselves correctly and change the messages in our minds about what is attractive. Very few of us would struggle to stretch our bodies another four or five inches in height. It is virtually impossible, at least without platform shoes! So, why would we try so hard to look like a body type that doesn't fit our own?
There is incredible freedom in embracing and celebrating with joy exactly who you are today! To do so, you must decide to invest time and energy in thinking differently. Look around you. How many of the people you see everyday look perfect by today's standards? Not many. Just imagine if you did not pick up one magazine, newspaper or catalog in the next five years. What if you never watched one minute of television? What would your physical expectations be of yourself? It would be much easier to accept and celebrate your body and appearance if you stopped comparing it to an unrealistic "standard."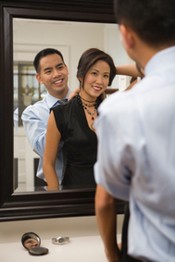 CHRIST-CONFIDENCE
Do you believe God made you in His image? The goal of a grounded Christian is not a healthy self-image or empowering self-confidence, but rather a deeply abiding Christ-confidence. You gain that by learning to see yourself through your Creator's eyes. By taking an inventory of your current attitudes, you can identify your unhealthy thoughts and surrender them to God. Ask Him to help you discard those falsehoods and embrace the truth of who you are in Christ, physically, emotionally, intellectually and spiritually.
Do not be conformed to this world, but be transformed by the renewing of your mind.
Does your "self-image" glorify God? Does it reflect how you want to see yourself or how God sees you? If you are unhappy with your image of yourself, it's time to "be transformed by the renewing of your mind"! In the Bible, Paul tells us not to be conformed to this world. And, he gives the prescription for doing just that. We are transformed by discarding the lies and embracing the truth. First and foremost, you must refocus your attention on seeing yourself from God's viewpoint. He sees you as a complete person – body, soul and spirit. He is most concerned about who you are inside. Yet, He doesn't want you to disregard your body either. Pray that He will give you an accurate perspective and a grateful spirit not only for who you are potentially but also exactly who you are this very moment. Reverse your negative thoughts about yourself and instead tell yourself the truth. For example:
 
-  "God created me and I am always beautiful in His eyes."
-  "With God's help, I can have a healthy and reasonably lean body."
-  "I celebrate my body and realize it is not the sum of who I am."
-  "I can enjoy life without always thinking about how I look."
-  "I am focusing on my strengths more than my perceived flaws."
Often, we measure how we feel about ourselves by those around us… by their strengths and weaknesses or by their response to us. None of this is valid. You are a unique and valuable person with your own set of strengths and weaknesses. Some people are just a little closer to their potential! A healthy body image is not one that allows you to see yourself better than others, but rather celebrate with thanksgiving that which God has given you. No matter how hard we try or how great we may appear to the world, we are all imperfect creatures. Yet, each of us was created for a purpose with unique talents and potential.
A LIFELONG BATTLE WITH TRUTH
It is easy to understand why beauty is so important to us. Even researchers reveal that "beautiful people" get more attention. They are more likely to acquire better jobs, higher pay and a host of other privileges "average people" don't receive. That's how the world responds. But, you don't have to buy into the unreasonable emphasis on outward appearances. Living in the fallen world, it will be a lifetime battle to maintain an accurate perspective. With God's help, you can. As I said before, it's a matter of focus.
Perhaps God gave you an excellent physique or beauty according to the world's standard. Perhaps He didn't. Whether He did or not, we must realize that we are all blessed in a variety of ways with both human attributes and spiritual gifts. One person is not better than the other. We are all equal in God's sight. It is our human perspectives that have changed our perception of what has value.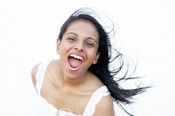 FINDING A BALANCE
The healthy balance of making lifestyle changes that ensure a healthier body tomorrow with a celebration of who you are today will help you live each day to the fullest. I love the Bible verse that says, "This is the day that the Lord has made, we will rejoice and be glad in it." In all areas of life, despite our weaknesses, we need to learn to live in the moment and celebrate that gift to the fullest realizing that we never completely "arrive" in any area of life, this side of heaven.
It is essential that we treat our bodies with care and respect. They are the only vehicles we have to get around in this temporal life. So often, we implement the expedient lifestyle change that helps us lose weight quickly or overcome some other physical challenge without regard to the ultimate effect it will have on our health. My motto is… "Do the right things for the right reasons and leave the results up to God."
You will never be content if you see yourself in comparison to others. The only person you need to strive to be like is Christ. And, God is ready and willing to conform you to His image if you surrender to His model of perfection. Celebrate the unique person you were created to be! You are so much more than a physical body! Are you content to let God work through you to produce whatever results He pleases? Trust Him to find the satisfaction you desire…a satisfaction that penetrates deeply beneath the surface to your very soul.
 
I will give thanks to You, for I am fearfully and wonderfully made; wonderful are your works, and my soul knows it very well.
A SPIRITUAL EXERCISE


I challenge you today…surrender your current self-image over to God and ask him to help you identify the lies you believe. Then, replace those lies with truths from the Bible. Fill your mind with images of how God sees you. Go to Psalm 139 and realize the intimacy and love God has for you. Your perspective of your own appearance will change dramatically. Spend time each day in the arms of your heavenly Father, asking Him to help you do this. Give your insecurities and frustrations to Him. Choose to walk in the confidence of who you are in Christ. To build a healthy and godly body image, we need to see ourselves at our best potential from God's perspective, not the world's.

Danna Demetre, RN, is the author of
SCALE DOWN…A realistic guide to balancing body, soul & spirit
published by Baker/Revell. You can visit her website at
www.dannademetre.com
or email her at
dannademetre@cox.net