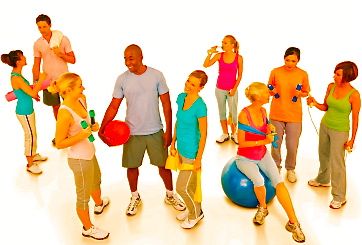 I'm a personal trainer so fitness rules are important to me. People are choosing to pay me for a service. I take that responsibility very seriously. They are entrusting me with their bodies and with their fitness choices. I want to help them reach their goals, but I also want to affect their lives in a very positive way – body, mind and spirit - and have fun doing it.
Trainers can get lost and caught up in the rules and routines of fitness training. It can diminish the 'human' aspect of this service. I serve my clients through balance – a balance of personal training protocol, care and attention and having fun.
It is important for my actions to reflect that my client is the most important person in that hour. The rules I follow are God's rules. How does He wish me to treat my client? I strive to live by God's rules every moment. When I do that, everything falls into place.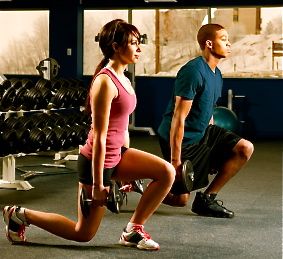 Following good fitness rules and yet avoiding being legalistic comes down to balance and following God's natural laws. Of course, I have a professional protocol I maintain – but more importantly, I practice my profession by walking with God. There is a difference that is measurable when someone is just going through the motion and when someone truly loves what they do and wants to make a positive difference in the lives around them. You can follow rules without getting caught up in the legalities.
There are some guiding principals in my faith walk that direct how I live life. I strive to treat people with God's love. God calls us to love one another and care and help each other. Personal training is one way I can do that. I take that call very seriously. It's more than just a profession for me. It is a calling, a way of life, a way to serve my Father. A quote from D. De Haan that guides me is, "Think not that you are limited because of what you cannot do, But think instead of all you have--- The talents God has given you."
People can become too legalistic with their faith by thinking that if they go through the motion – like going to church or volunteering – that is enough – they are doing their part. Volunteering and going to church are great, but God calls us to 'walk the walk'. Walk in His love and love our neighbors and live by His laws. What can we do today to make a difference? We need to get in tune with what He wants us to do. God wants us to be understanding and compassionate -- not robotic doing 'the right thing,' because He tells us to. People can miss the boat by being too legalistic with their faith. Faith is so much more than that.
I make fitness fun by changing up the routine all the time and by throwing new things into the mix! I may pull out my boxing gloves one day and the Bosu the next. The key is knowing your client – I am a listening ear, and someone to laugh with.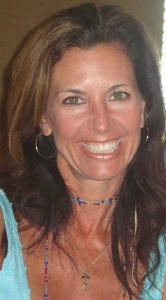 Kirsten Quick is an American Council on Exercise certified personal trainer and a certified group fitness instructor with 20 years experience. New to the Charlotte-area, she is looking forward to combining her strong commitment to God and her passion for fitness.