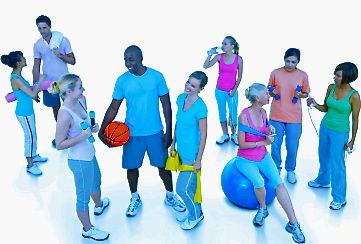 Fitness is very important to me to do on a regular basis. I run four to five days a week and I do yoga on a very regular basis. When I don't do anything fitness related, usually due to a very hectic work and school schedule, I sometimes get thrown out of whack mentally.
Fitness can be just as addictive as anything else that we do on a regular basis, especially for someone that uses it to keep weight down or self-image up. That is why it is very important to never cross the line between a fitness lover and fitness addict. On the days I feel myself "having" to work out instead of "wanting" to work out, I will sometimes make myself take an unwanted rest day, just to keep myself in balance.
For someone trying to loose weight it is good to make goals like loosing 5 to 20 pounds. But there can become a point where you reach your goals and it is never enough. Once you have lost those 5 pounds you just need to loose a little more, and a little more. This is where you cross the point into having a problem. It can happen with bodybuilders and athletes alike. Where good intentions of making yourself do better can turn into obsessive and unattainable goals.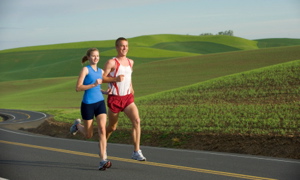 It is important to be aware that this can be a problem. Most people cross these lines without even knowing that there was a line to cross in the first place. Its important to predetermine what is important to you and where you can make compromises. I heard someone say once that the best kind of runner was one with a bit of a lazy streak. Runners can get very obsessive about their training, always pushing themselves too far or too hard, but when you have a lazy streak, then you never really feel guilty taking full advantage of that rest day.
I have always found myself to be a hippie at heart with a very "peace love and happiness" way of doing things. When I started my personal relationship with Jesus Christ, I really had those values nailed into my heart even further. There are a lot of rules and regulations in regards to Christianity, but ultimately Jesus Christ was a big old hippie also. His values regarding loving your neighbor more then yourself, always being kind, having humility and being non-materialistic are some of the deepest values of Christianity that I value.
I think being judgmental is one of the worst things that can happen to a person of the Christian faith. Being judgmental comes with being legalistic in your faith. Many people have values and standards to which they cling. Often they do this for comfort or maybe to say that they believe in something. When you focus on one aspect of your faith without looking at the whole picture you loose sight of what is really important. It is not good when that translates into rejecting someone that has another point of view.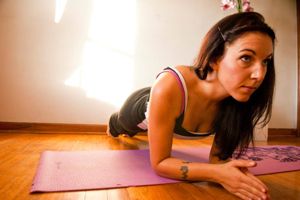 Katie Cordova has a journey to her Christian faith. After a horrible divorce and the death of her father all in the same year, she lost control of her life on her own. Through the support of her family she turned her life over to Christ and day-by-day began to rebuild. She got baptized at her church and found a passion for fitness and nutrition. Today she is a "determined-to-thrive" yoga instructor. God used physical fitness to save her from addiction and build her.