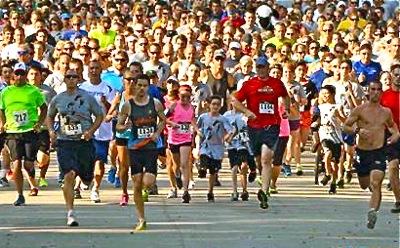 By Dwayne Ellison
When the Finley 5K kicks off its 2nd annual run on August 30 at 6pm it will be more than a 5k. There will be balloons and music, but above all there will be a mission. That mission started for the Ellison family in May 2013 when we lost Finley William Ellison to SIDS.  The race brings awareness about SIDS and the realities of how it can impact anyone. Money raised goes to support researchers trying to narrow down the cause with such a complex death.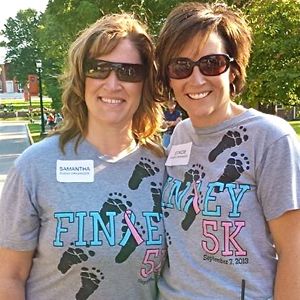 There have been many angels in our path since that awful day.  They don't have halos or wings but they are performing miracles each time they step into our lives.  Stacie Wilson and Samantha Eddington are our neighbors, and started the idea of a 5K to help us heal and have something positive to look forward to.  Many people have come forward to support the race as sponsors, participants, and volunteers.  Finley's loss strikes a chord with us all.  In a world where a lot of people try to only see the negative we are lucky to be completely surrounded by loving, protective people that want to do good things in our community.  They want to do something to change the world.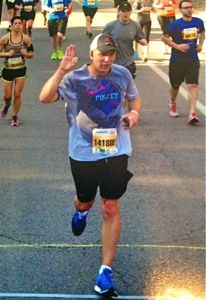 Do you like to run for recreation or participate in race events? Read more inspiring and motivating content in the Pedal, Race, Run department of Shout! Outdoor Lifestyle Magazine.
The legacy of the Finley 5K is yet to be determined.  The legacy of Finley was never in doubt.  I often told people that our third child Finley was going to be the one that became a doctor or lawyer.  I sold him short.  He has made all of us better as we participate in this event. He's changing the world one heart at a time.  Finley's influence is certain as we join together toward one day ending the loss of infants to SIDS.
More than 1000 people are projected to gather in Georgetown, Kentucky to run, walk and participate in this hope filled event. In the April/May 2014 issue of Faith & Fitness Magazine paramedic and chaplain Nate Drake shares Finley's story in The Perfect Strength For The Job. Everyone attending this year's event will receive an EcoPrint Editon of Faith & Fitness Magazine.  Continue returning to this news article and look for Facebook Comments below from race participants as they share how Finley has influenced them and how they've found ways to Be Life to others. The angels among us will continue to run a race that impacts lives in a positive way.  For our family this race will never end until we know that other parents are spared the loss of our most precious treasures.  God bless. Go Finley Go!
For more information and to register for the race go to the Finley 5k Official Site.
---
WHAT OTHERS ARE SAYING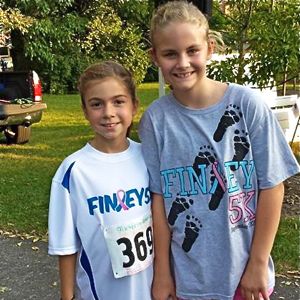 The Finley 5k is a representation of loyalty to family.     - Abby Preston, student participant
The Finley 5k is near and dear to my heart.  This event represents hope, hope that we can find the cause and prevent the death of another infant.  It means we can make a difference in the future so more parents do not suffer this tragedy.     - Phyllis Crucitti
The Finley 5k is an event that allows me to honor a precious baby and his family. I do not have the words to express how much the Ellison family means to me. This event is a way for our community to come together and remember Finley. It is a time to show we care and we want to stop SIDS --- For Finley. I am honored to be a part.     - Kellie Hasenbalg
[This is] community joining forces to support and fight for a worthy cause.  - Kaitlyn Beckett, student participant
You cannot put into words what losing a child feels like, so anything we can do to support the Finley 5K is well worth it in many ways. In my eyes the Finley 5K represents a passion for raising awareness that's fueled by family, friends and Jesus Christ.     - Derek Wright, Hands On Originals (Shirt and Bag Supplier)
YOU CAN SAY SOMETHING TOO.  Post your Facebook Comments below.