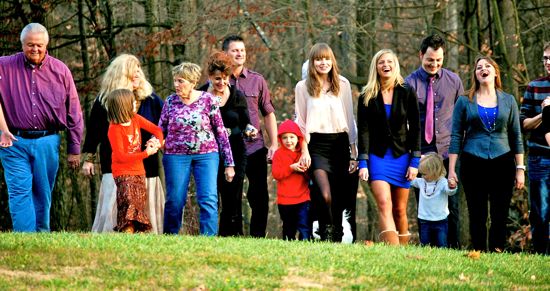 PUBLISHER'S LETTER
Do you notice that when family and friends get together for a holiday or special event there is usually quite a range in age? The oldest and the youngest are often the first to interact remarkably well together. Everyone else progressively gets the idea, and realizes that age or other differences shouldn't keep you from living life fully.
My back is stiff this morning. With a little normal movement and routine activity the stiffness should go away. The pain isn't from lifting too heavy at the gym, running on the road, doing yard work or sleeping on a hard bed. All of those things could be a cause, but they're not. Instead, I was on the floor yesterday playing with one of my young grandchildren. We rolled, crawled, hunched low, twisted, did silly movements and had so much fun. I'm not sure how long we kept at it. My grandchild's smiling face, laughter, conversation and interaction had me totally engaged. If a stiff back is an indicator that my muscles were exercised then the playtime sure qualifies as a workout.
I'm a kid at heart and have little concern about what other adults may think of me. Having my children and grandchildren with me gives me a huge license to do things that "a man your age should not be doing". A few years ago, when my children were children I used to gladly crawl through the indoor play crawling tubes and roll around in the ball pit at the kid-themed restaurant. You could tell all the other parents wanted to join me --- occasionally a few would. As my children got older the activity became advanced: paintball, 5k races and rock climbing. Today my children get me doing things that "a man your age should not be doing". I used to push them and they trusted me. Today, they push me and I trust them.
---
Learn how to be active in all 7 Stages Of Family Fitness.
---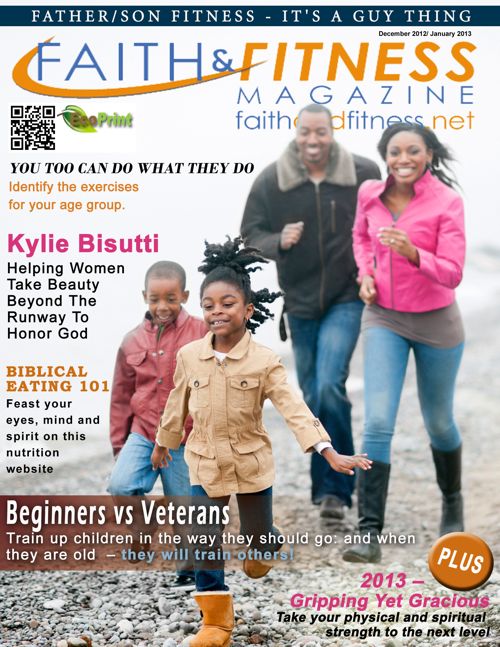 The Bible verse, "Train up children in the way they should go and when they are older they will not depart from it" is instruction to us but it is also a statement of the natural laws of God at work. Whatever a child has been taught is what she or he will teach, do and be: gluttony or healthy eating in moderation, laziness or being fit and vigorously active, selfishness or being compassionate to help others. As former Victoria's Secret Angel, Kylie Bisutti decided, honoring God happens in the daily routine. We know that we're a product of our environment. But, how do you make the physical environment a place where God's spirit can be present?
Today's play environments are being designed to encourage cross-generational play. Water parks are a great example where everyone can get dunked, splashed, float and slide together no matter the age. Modern playgrounds are more multi-user friendly than ever before. With features for limited mobility and special needs as well as just cool new ways to play they are more adult-accessible than ever before. It is really important that churches intentionally plan playgrounds, recreational areas, fitness facilities, gathering spaces, classrooms and programming with a commitment to nurture and fuel family and multi-generational activity and engagement. I choose the words "nurture" and "fuel" because I believe that the church – the people who gather together with Jesus Christ as their shared identity, have a mandate from God to aggressively promote generational thinking and passion. It is in this realm of mentoring, respect, mutual support and eagerness to learn from others that a very special place is created.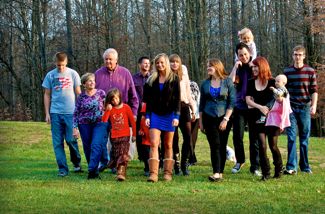 It is a place where veterans recognize that they've only just begun and beginners seek to start, live and end each day with God.
Change the way you do fitness. Expand the scope of your faith. Learn from others and teach others. This is what it means to be life.
Train strong in Christ,
-Brad Bloom, Publisher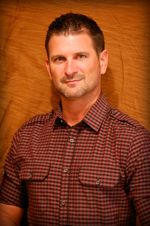 Brad Bloom
is the publisher of
Faith & Fitness Magazine
and
Shout! Outdoor Lifestyle Magazine
. He is president of Lifestyle Media Group, a ministry that develops content to help you connect your active lifestyle with the Christian faith.
Contact Us
to schedule him to speak with your church, organization, group or community.