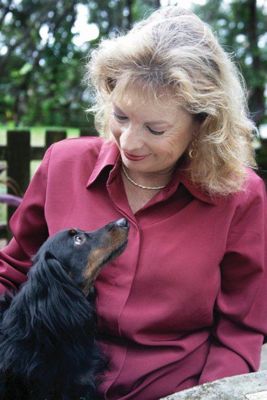 Nadia had felt "off " for years. She had never been horribly depressed, but always had a low-level, persistent feeling that something was wrong. She tried to make changes in her life to make things better. She got a dog, thinking that a companion would be helpful. She got rid of the TV so she wouldn't spend so much time on the couch. She even left her job and moved to another one closer to home, thinking that a shorter commute would make things a little easier. But none of these external things seemed to do the trick.
One day she began to look back over her journals from childhood. Nadia was struck at how it seemed that she had been suffering from depression for longer than she thought—even since she was a child! She began to realize that her depression wasn't something that was connected to the TV or her job. It was something ongoing and persistent in her life, and she would have to make changes in herself, not just in her environment, to deal with the depression.
She began coming to the Church Health Center, exercising, seeing a counselor, and watching her diet. Those small changes made a difference in her overall mood. She realized that the small changes, like walking and watching her diet, made more of a difference than the bigger changes, like moving! Nadia now enjoys the progress she has made at the Church Health Center, and she and her dog enjoy walking together.

THOUGHTS FOR INDIVIDUAL REFLECTION OR GROUP DISCUSSION
1. What things have you done to make changes in your life and make things better? How did that work for you? 2. If you've kept a journal then review it to see what observations you can make? If you haven't kept a journal then start and make notes of your physical and spiritual experiences. 3. How can big changes be difficult to accomplish? What small changes do you want to make in your life?
LINKS TO ADDITIONAL RELATED CONTENT
A DIET TO ENERGIZE YOUR WORKOUT
HOW TO PRAY DURING YOUR WORKOUTS
Faith & Fitness Magazine OVERCOME DEPRESSION pages:
How Do I Think, Feel, And Live Better? - 7 PRACTICES TO OVERCOME DEPRESSION
How Do I Think, Feel, And Live Better? - LIZ'S STORY
How Do I Think, Feel, And Live Better? - NADIA'S STORY
How Do I Think, Feel, And Live Better? - GREG'S STORY
How Do I Think, Feel, And Live Better? - MICHAEL'S STORY
How Do I Think, Feel, And Live Better? - ADA'S STORY
How Do I Think, Feel, And Live Better? - DAWN'S STORY