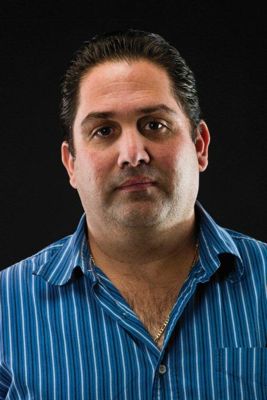 Michael has struggled with depression since he was a teenager. When he was in college, he often had difficulty focusing. He started using alcohol as a way to cope. For many years he used alcohol and food as self-medication. "I figured if I couldn't feel good, then feeling nothing was a good alternative."
He gained weight and gradually settled into a more sedentary lifestyle. "Why bother trying to exercise or anything like that? It never made me feel better."
But one day he went to the doctor and got a wake-up call. He was showing early signs of heart disease. His doctor recommended that he look into joining the Church Health Center to get his nutritional and exercise needs addressed. But he found counselors at the Church Health Center as well. "My counselor really helped me to see that I was not lazy or a bum but that I was really struggling with depression."
Michael did not want to take medication to treat his depression, so he and his counselor figured out a regimen that helps him manage his depression without a prescription. "I take some herbal supplements every day. I quit drinking alcohol altogether. And I exercise and eat well every day." In addition to taking care of his physical needs, Michael has discovered a newfound love of volunteering. "When I took the time to heal myself, I also found the time to reach out to people who were really in need," he said.


THOUGHTS FOR INDIVIDUAL REFLECTION OR GROUP DISCUSSION
1. What experiences in your life have prompted you to say, "Why bother" and settle for something less than total wellness? How did you overcome them? 2. For Michael, alcohol and food were things he used to cope. What inappropriate coping tools have you used and what newfound methods can help better? 3. Volunteering is one way to reach out to others. What are some ways you can reach and help others?
LINKS TO ADDITIONAL RELATED CONTENT
BALANCE TENSION WITH THE ART OF TAI CHI
HOPE FOR EMOTIONAL EATING
Faith & Fitness Magazine OVERCOME DEPRESSION pages:
How Do I Think, Feel, And Live Better? - 7 PRACTICES TO OVERCOME DEPRESSION How Do I Think, Feel, And Live Better? - LIZ'S STORY How Do I Think, Feel, And Live Better? - NADIA'S STORY How Do I Think, Feel, And Live Better? - GREG'S STORY How Do I Think, Feel, And Live Better? - MICHAEL'S STORY How Do I Think, Feel, And Live Better? - ADA'S STORY How Do I Think, Feel, And Live Better? - DAWN'S STORY