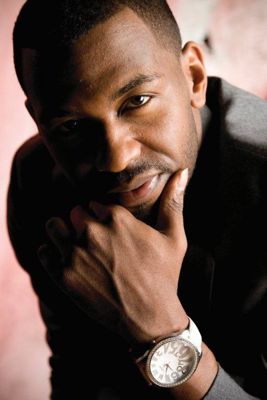 Greg was diagnosed with clinical depression about twenty years ago. Since he was diagnosed, he has been on a series of antidepressant medications. Some of them have worked better than others over the years. "There were a couple of years where I wasn't really depressed, in the classical sense, but I was always sleeping. I would wake up, go to work, come home, and fall asleep on the couch. Then the next day, it would start all over again. I could function, but just barely."
Then about eight years ago, after having spent several years feeling constantly sleepy, his primary care physician told him that he needed to start an exercise regimen. "I was pre-diabetic and my blood pressure wasn't looking too good, either, so I thought it was a good idea." He came to the Church Health Center.
He started exercising on a regular basis and took a couple of cooking classes, where he learned ways to prepare foods that were lower in fat and higher in nutrients. He soon found, much to his surprise, that his energy started to return. After talking to a counselor about his sleepiness, Greg talked to his doctor and started adjusting his medications so that he would not feel so tired all the time.
Greg is still on a cocktail of medications to help him manage his depression. But he is also exercising nearly every day and eating well. By focusing not just on his depression but on his overall wellness, Greg has found that he feels better and healthier.

THOUGHTS FOR INDIVIDUAL REFLECTION OR GROUP DISCUSSION
1. What impact (both positive and negative) have medications made in your life? 2. Consider how much you sleep and your sleeping patterns. What can you do to better manage your time and achieve greater rest? 3. Think about the foods you eat (both healthy and unhealthy). How has your eating affected the way you feel and behave?
LINKS TO ADDITIONAL RELATED CONTENT
THE SECRET TO PEAK PERFORMANCE - REST
EXHAUSTION: DECODING YOUR BODY'S MESSAGES AND FINDING A HEALTHY BALANCE
Faith & Fitness Magazine OVERCOME DEPRESSION pages:
How Do I Think, Feel, And Live Better? - 7 PRACTICES TO OVERCOME DEPRESSION
How Do I Think, Feel, And Live Better? - LIZ'S STORY
How Do I Think, Feel, And Live Better? - NADIA'S STORY
How Do I Think, Feel, And Live Better? - GREG'S STORY
How Do I Think, Feel, And Live Better? - MICHAEL'S STORY
How Do I Think, Feel, And Live Better? - ADA'S STORY
How Do I Think, Feel, And Live Better? - DAWN'S STORY