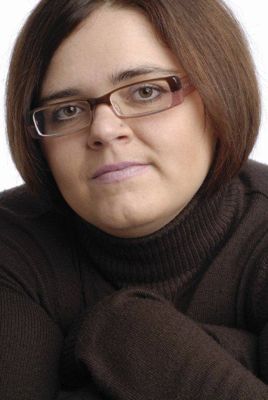 Dawn does not remember feeling depressed. She just remembers, as a child, wondering why everyone else seemed so happy all the time. "I remember looking at my parents and thinking there was something wrong with them." But over time, she started to believe that there was something wrong with her. When she became a teenager, she had a great deal of difficulty sustaining friendships, and high school was extraordinarily difficult. "I had this theory that I was a mistake. I didn't fit in this world."
When Dawn was eighteen years old, she skipped school and made her first suicide attempt. She would attempt suicide one more time before she really got the help she needed. "In the course of treatment, I found a psychiatrist who finally seemed to understand that I didn't know how to describe what was wrong because I'd never felt another way!" Dawn was diagnosed with severe clinical depression and was prescribed antidepressants.
With the antidepressants stabilizing her mood, Dawn began attending a church. She found something there that she had never felt in her whole life—belonging. "For the first time, I felt like I had a place in the world. I was beginning to heal."
Dawn came to the Church Health Center about six years ago with some of her friends from church. She now exercises regularly, eats a balanced diet, and finds that most of the time she is content. She now says that, "The greatest gift that God has given me is a place where I belong."

THOUGHTS FOR INDIVIDUAL REFLECTION OR GROUP DISCUSSION
1. Think about your friendships. In what ways do you feel like you fit and in what ways do feel like you don't? 2. How does church fellowship differ from traditional friendships? What qualities would you like to find in a friend at church? 3. What activities would you like to start doing with friends to give you a greater sense of belonging and fellowship?
LINKS TO ADDITIONAL RELATED CONTENT
SELF-INJURY, TAKING PAIN TO THE EXTREME
FELLOWSHIP, FITNESS AND FAITH – ONE TOUGH BOOTCAMP
Faith & Fitness Magazine OVERCOME DEPRESSION pages:
How Do I Think, Feel, And Live Better? - 7 PRACTICES TO OVERCOME DEPRESSION
How Do I Think, Feel, And Live Better? - LIZ'S STORY
How Do I Think, Feel, And Live Better? - NADIA'S STORY
How Do I Think, Feel, And Live Better? - GREG'S STORY
How Do I Think, Feel, And Live Better? - MICHAEL'S STORY
How Do I Think, Feel, And Live Better? - ADA'S STORY
How Do I Think, Feel, And Live Better? - DAWN'S STORY