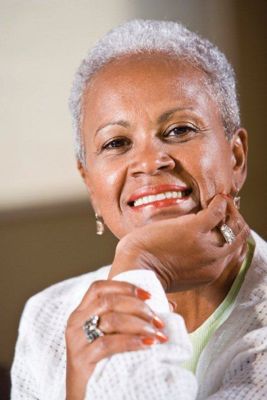 Ada grew up with a violent alcoholic father. As a child, she remembers her mother falling in the living room and her dad trying to kick her. Ada desperately tried to pull him just a little farther away so that his foot couldn't reach her mom. Eventually, when Ada was seventeen years old, she ran away from home, taking the family dog with her. After escaping the trauma of her home, Ada sank into a depression that lasted for the next twenty-six years of her life.
Despite her depression, Ada married, had children, and got a job as a nurse. But she struggled. She was on prescription antidepressants and overdosed at one point. She spent some time in a mental hospital. She could not hold down a job. Eventually, her marriage came to an end. She was faced with tragedy after tragedy, and it seemed to her that she would never be happy again.
But after yet another stay in a mental hospital, Ada sought the counsel of a friend who was a professional pastoral counselor at the Church Health Center. Ada started the long, hard work of learning to love herself—for the first time in her life. She is now working as a mental health counselor and has been helping people for the last decade. Asked about her recovery, Ada quotes Joel 2:25, "I will restore to you the years that the locusts have eaten." She continues, "He has restored my life with a vengeance!"

THOUGHTS FOR INDIVIDUAL REFLECTION OR GROUP DISCUSSION
1. From what pains, challenges or fears have you run? In what way did you run away? 2. How does pushing forward with everyday life but not addressing problems affect you? What can you do differently? 3. Identify some Bible passages on which you can draw strength and encouragment.
LINKS TO ADDITIONAL RELATED CONTENT
MANAGE YOUR STRESS… WITH GOD'S HELP
6 NEW CONCEPTS FOR RECOVERY
Faith & Fitness Magazine OVERCOME DEPRESSION pages:
How Do I Think, Feel, And Live Better? - 7 PRACTICES TO OVERCOME DEPRESSION
How Do I Think, Feel, And Live Better? - LIZ'S STORY
How Do I Think, Feel, And Live Better? - NADIA'S STORY
How Do I Think, Feel, And Live Better? - GREG'S STORY
How Do I Think, Feel, And Live Better? - MICHAEL'S STORY
How Do I Think, Feel, And Live Better? - ADA'S STORY
How Do I Think, Feel, And Live Better? - DAWN'S STORY