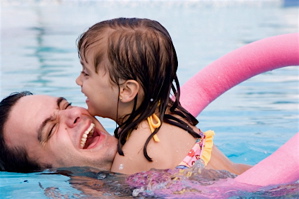 During the summer, many people look for a get fit quick plan to squeeze into their shorts, tank tops and, of course, bathing suits. The latest weight loss gimmick might help you slim down for the summer, but what about next summer? The simple truth as to why most weight loss plans don't work is because they don't get to the root of a person's weight problem.
That's where YMCA Restore Ministries comes in to help. Recently implemented at the YMCA of Greater Richmond at four of their branches – Shady Grove Family YMCA, Tuckahoe Family YMCA, Downtown YMCA and Midlothian Family YMCA - YMCA Restore Ministries guides people in a small group format, struggling from a range of issues, including weight struggles. Headed by Rev. Robin Lafon, YMCA Restore Ministries, "helps you contemplate change. Contemplation is the tool that we use to get an idea of the life we've always wanted. This is a difficult task to accomplish alone. We need guides to help pinpoint the broken areas, the areas in need of change. Our small groups guide you to a new life and provide some answers as to why life has not turned out the way you'd planned. Self-examination is the way that you will get the most out of our groups and get on the path to success," said Lafon.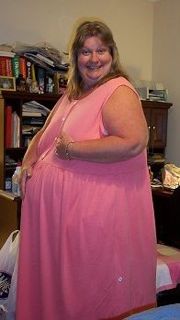 Becky England experienced the power of YMCA Restore Ministries firsthand. In 2000, Becky, Director of Community Development at the Midlothian Y, weighed 850 pounds. In addition to the weight, she had an abdominal infection and a hernia in her stomach that after exploratory surgery left her hospitalized and on life support. "I was not expected to live. But right before I came out of life support, a male voice - which I believe to be the Lord – said now you either choose to live or die – stop existing. I made up my mind that I wanted to live but in doing so I knew the journey back to health would be a long, difficult and frustrating journey. I also made a promise that if I survived, I would work in His name for the remainder of my life to help people with wounded hearts which is one of the main causes of obesity," said England.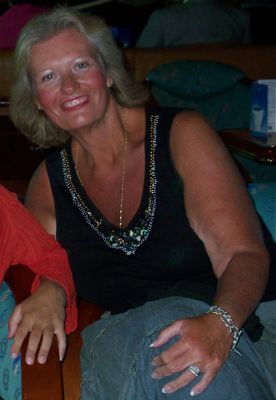 True to her word, Becky fought back from death and lost 350 pounds in a year and a half. "Because I was too heavy to work out on the fitness floor, I worked out in the pool at the YMCA. After gaining the strength necessary to handle another surgery I also did gastric bypass and lost an additional 300 pounds." Her remarkable weight loss turned her into an overnight media sensation. People would think I had the magic pill, but there is no magic pill." And while England believes she didn't have the secret answers to permanent weight loss, she did find the support she was looking for with YMCA Restore Ministries. "Restore has given me the steps I need to make a permanent change in my life and to not revert back to bad behaviors. It gives you the voice and the tools you need. Restore has shown me the steps that I need to stay healthy."
Through healthy eating, working out at the Y and the support of YMCA Restore Ministries, England says she was able to get to the heart of her weight loss issues. And that's something she had been lacking at other weight loss support groups. "With YMCA Restore Ministries, each one of us brings to the table a different struggle. I've participated in many small groups but Restore is a different kind of group than what I've ever been in before. In many of the groups I've participated in, people say what they think you want to hear – totally afraid to show their "true" identity, but in Restore you are who you are and you're safe in that group. I can be my authentic self."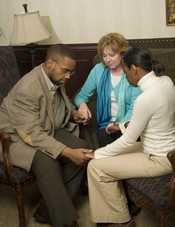 Deanne Hamilton, a YMCA Restore Ministries facilitator and YMCA wellness director, agrees. "A lot of times when you go into a group or diet program, they focus on giving you a quick fix. They're not getting into what's driving the problem. They might fix it temporarily, but you might develop another addiction. For instance, you may go on a diet, start exercising and then you might take exercising to the extreme and end up hurting your knees. So, you're in a spiral of one thing leading to another and you never actually end up getting the help you need," said Hamilton.
With YMCA Restore Ministries people start off in a group reading Journey to Freedom by Scott Reall. Then based on their particular need, they branch off into smaller groups. For those dealing with weight loss, they start a new book, Journey to Healthy Living: Freedom from Body Image & Food Issues.
As a registered dietician, Hamilton says she often encourages members struggling with weight and body images to attend a YMCA Restore Ministries meeting. "People get to the point where they realize dieting just isn't working. So, I suggest they get to the bottom of the problem."
Now 650 pounds lighter than she was just a few years ago, England credits YMCA Restore Ministries with her continued success with weight management and plans on continuing her journey with the group. "Without YMCA Restore Ministries, I'd still be struggling. Don't get me wrong, I struggle daily with food issues but with Restore I've gained a peace and understanding of what fuels these issues. This group is about trust, and vulnerability. It is about pushing oneself out of your comfort zone to pinpoint those behaviors that keep us standing still and not pushing for change. I'm thankful for Restore and for the people I've met there. We are not alone in our struggles and this ministry is a beautiful blessing to all of us.
To learn more about the YMCA Restore Ministries program at the YMCA of Greater Richmond, visit their website.