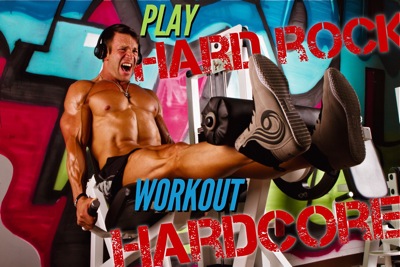 An interview with Michael Wittig by Martin Johnson
After college, I was baptized by fire into the Christian music scene when I first heard the Dove award-winning Grammy nominated Christian rock band Pillar. Their album Fire Proof wasn't the same Sunday morning church music I had sung as a child. This stirred my soul.
I had no idea how Christian music had evolved during my six-year hiatus from the church. The band's rap-core style was aggressive and hard, much like the life I used to live—and I could relate to it personally.
In July 2017, I had a chance to talk with the band's bassist, Michael Wittig for Faith & Fitness Magazine about music, faith, fitness, and family.
- Martin Johnson
---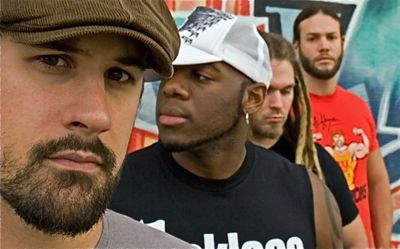 Martin Johnson: I'll never forget the first time I heard Pillar back in the day, you guys rocked it hard!
Michael Wittig: Thanks man, we tried our best.
Martin Johnson: You succeeded. How and when did you get started in Christian music?
Michael Wittig: I started playing the guitar when I was fifteen while living in California with my family. I wasn't that good but I started and played in a few worship bands at church and things just took off from there. Music has always been one of my passions.
Read Faith & Fitness Magazine's A Pillar Of Fired Up Muscle Ready To Help You Feel The Burn,
a 2008 interview with Rob Beckley, lead vocal for Pillar.
Martin Johnson: It's been a while since the band put out their latest album, what have you been doing lately?
Michael Wittig: Yeah, we don't tour much these days giving us more time for our families. That gives me the time to pursue one of my other passions: working out and keeping in shape.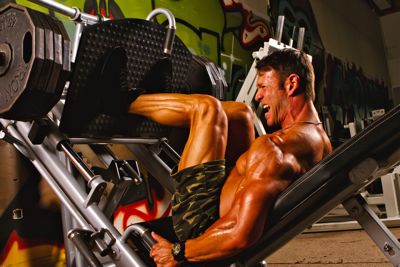 Martin Johnson: I've been following your fitness journey. You really go hard in the gym. Congratulations on winning your first pro bodybuilding competition at the 2017 International Pro Elite competition. That's pretty hard-core.
Michael Wittig: Thanks, I really worked hard for it. I had a blast too!
Martin Johnson: How long did you train for it?
Michael Wittig: I started training for my competitions about a year in advance and had two prior amateur competitions. I placed second in those, but my faith kept me going.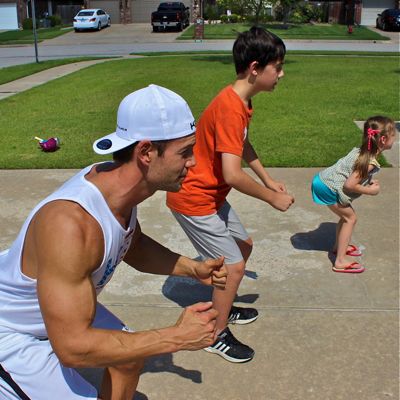 Martin Johnson: I'm sure your sponsors: RyderWear, Kaged Muscle nutrition and SWOLE 'O Clock watches were happy with your win. As a fellow gym-rat, I know how hard training can be and how much discipline and dedication it takes. I also know that you're committed to bringing your family along on your fitness journey too. How and why did you get them involved in your passion for fitness?
Michael Wittig: Well, as a Christian parent, I'm committed to being a good role model to my kids and family. I want to set the best example I can for them in everything I do, how I act, what I watch and what I eat.
Martin Johnson: Being a great father is not easy.
Michael Wittig: You know, we are just like any other family. We have good days and bad days; there are times when I don't get it right. I don't go as hard on my children as I do on the clients that I train through Wittigworks.
I try to keep it simple and fun. We may workout for ten to fifteen minute intervals and pray in between. Go to the Family Fitness Department of Faith & Fitness Magazine for ideas and inspiration to fuel your family fitness.
Martin Johnson: You mention Wittigworks, I know that's where you train people how to workout. Share more about that.
Michael Wittig: Yeah, I'm pretty passionate about helping people achieve their fitness goals. I train a few people here and there. I want to see others enjoy life and be healthy.
Martin Johnson: Do you see your personal training as a form of ministry?
Michael Wittig: Definitely! I want them to see it [my faith] in my life. Whittigworks is a passion and a ministry!
---
This article appears in the August/September 2017 issue of Faith & Fitness Magazine.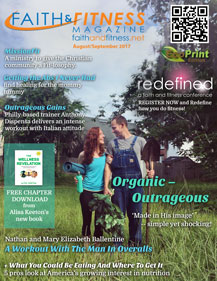 Download and use this SOCIAL MEDIA GRAPHIC to share this article on your social media.