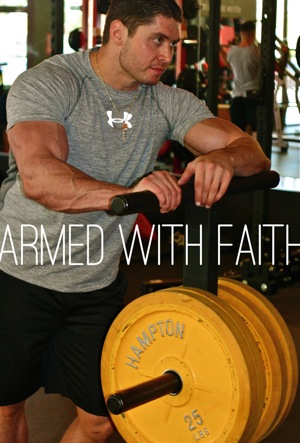 An interview with Tomo Marjanovic, police officer and NPC Classic Physique Competitor
Faith & Fitness Magazine: You are obviously seriously into weightlifting.  How did you get started?
Tomo Marjanovic: As a 13-year old I grew rapidly and went to Europe with my father and brother. I grew seven inches in three months. That was causing so much pain that my doctor recommended that I start lifting weights. He said it was important to strengthen my muscles to catch up with my bones and joints that had grown so fast.
So, my mother got me a gym membership then.  I started linking up with older bodybuilders who started teaching me how to lift weights, build muscle, get bigger and stronger.
Faith & Fitness Magazine: Share about your family
Tomo Marjanovic: We are 100% Croatian.  I'm the first generation to be born in the United States. I visited my grandparents there prior to them passing. Most of the people in Croatia are Roman Catholic (86% according to a 2011 census) with a small percentage of Muslim and Protestant. The nation is rather conservative. When I was there in 1999, just after the war, there were still UN tanks driving through the streets with many homes having no electricity and bullet holes in them.
I think that history strengthened my family's faith. Obviously, with genocide going on it was tough. I remember my 9-year old cousin telling me that just the year before we visited he had to shoot someone on their' property.  He showed me a cache of guns and grenades they had in case war broke out again.  They went to church daily. You have to have faith to get through something like that.
Faith & Fitness Magazine: So from age 13 to now, how has bodybuilding and fitness been a part of your life?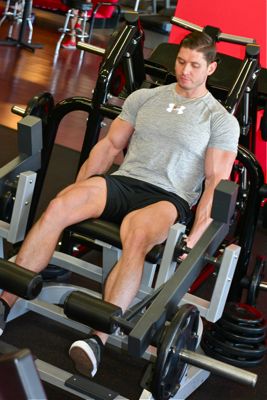 Tomo Marjanovic: I was very skinny. My mom would chase me around the house trying to feed me. My dad would take me to movies staring Arnold Schwarzenegger  and Jean Claude Van Damme. I got motivated by that. I wanted to have the big muscles. I had a reason, physically to start weight training and I had a desire to look a certain way and achieve a goal. So, it all came together very well and has been progressing ever since.
Today that includes maintaining a regular diet, monitoring my water intake, working out four to seven days a week depending on the situation, and playing sports. It has all mapped to being a competitor and going on stage.
We have to quit being conceited and be more appreciative. Then you can really move  [in the lives of] some people.
Faith & Fitness Magazine: It's somewhat ironic, perhaps coincidental that we're doing this interview with you at a place called Iron Religion Gym. As you describe the intensity to which you train, some might think this is your religion. Is it?
Tomo Marjanovic: People like to take a passion and turn it into their religion. It needs to be separated. You can have a passion for something like weight training or bodybuilding but you have to stay grounded. You can't pretend like this is all you doing it. You are given gifts, a yearning, and a desire to do something. That doesn't come from nothing. It comes from God.
You have to look at it outwardly and not be selfish with it or conceited about it. Instead be more appreciative. Not everybody is going to be able to achieve a high level of fitness. So if you are able to do that and help people change not only in a fitness mindset but also in a faith mindset then combine them both and really move some people.
Faith & Fitness Magazine: How has God checked you on your attitudes?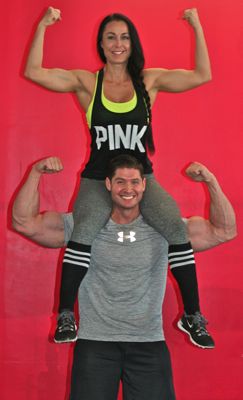 Tomo Marjanovic: I've been at points where I got very selfish with bodybuilding. I've been there – where I looked at bodybuilding and put it over all these other things in my life that are much more important: friends, family and faith.
It's funny that you asked me about how you get weight training and bodybuilding to NOT be a religion? When I was younger, I used to actually jokingly say to people who were telling me they were going to church, "Yeah I am going to church too", and I would go to the gym. My thinking was, "This is my church. This is where I go." But I was not really thinking how wrong that really is to say. There is a clear difference. What you're doing in the gym is for your body and for yourself even if you pray while doing it. If you're not going to church as well or if you're skipping church to go to the gym, you've got to get your priorities straight.
I've had to check myself several times. We all slip and fall. When I was in my early and mid-20's there was a time where I didn't go to church for almost seven years. I never lost my faith in Christ but I wasn't practicing some of the stuff that I even "preached".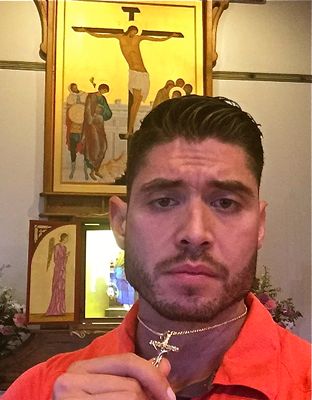 From the Catholic tradition my grandmother got me faith-based items to carry on me in my police uniform to help protect me while I'm at work. I wear a cross everyday. I'm practicing these little nuances of Christianity but I'm really not practicing what I'm preaching. I'm showing the Christian side of me but I'm really not into it like I should be.
I learned that I need to have faith alive in me.
Faith & Fitness Magazine: So share about where you go to church?
Tomo Marjanovic: I go to Saint Michael the Archangel Catholic Church in Clearwater. It's extremely fitting since Saint Michael is the patron saint of police officers. I went to the priest for counsel. It's a multi-lingual church in a nice community offering mass (services) in different languages. Since I grew up in a Croatian family I find this to be an awesome part of a church in the United States. They do a lot for the community.
They have a pre-school and grade school for the kids. You see less and less of that these days. Today many schools are not just not-Christian based they are almost anti-Christian. So, it's nice to see them doing this.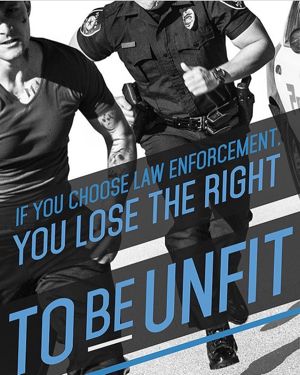 Faith & Fitness Magazine: So what made you decide to become a police officer?
Tomo Marjanovic: I've been a police officer for more than ten years. I started in Cleveland, Ohio but now serve in Clearwater, Florida.
It's funny what led me to get into police work. In college I was a personal trainer.  I could not stand the environment --- the job, the clients and everything about it. I told a friend who had just graduated from police academy. My friend dared me, "You're in shape, why don't you just go take the physical test and see if you can get into the police academy too." So I did, got high scores and before I knew it I was 100% fully into it. As they say, the rest is history. My mom reminds me that as a kid I wanted to be a police officer. I like to help people.
It's hard these days. There's a lot of negativity.  Criminals don't like police officers. They are very loud and very outspoken. They think we're enemies. It's funny because the same people who are berating us for doing our job are often the first people that call us for help when they need us.  What are we going to do when they need help? We don't treat them any differently than anyone else who needs help.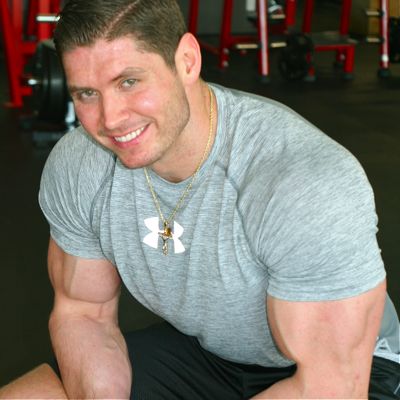 The big thing I've noticed when I help people, really help people – not just arrest the bad guy, is that they often turn their life around.
When I counsel someone in a domestic violence situation I have the opportunity to help both men and women get out of horrible abuse. We help children. A couple of my co-workers and I helped a family of gang members that included three brothers. One is in prison, another is in the juvenile justice system and the third took our advice to do something different.  He joined ROTC in high school and now he is going to be in the Marines.  He completely turned his life around. He went from committing felonies to being a good kid. He goes to church with his grandmother. He showed me his uniform. That is a moving experience!
ROBO COP OR TOMO COP?
To be ROBOTIC is to be a person who acts and responds in a mechanical and routine manner usually in subject to another's will.  Christ set the example and teaches us to make our will God's will.  By doing that, we are transformed. No longer are you just a parent, personal trainer, business owner, student, cop --- or whoever just "doing your job". Instead, you see a greater potential, live and give of yourself with greater boldness, AND by God's grace you will see greater and more lasting outcomes. This isn't just a nice idea it is the science of faithful living. Similar to how you can expect to achieve gains when you work out regularly at the gym and eat healthy, being obedient to Christ's instruction and being bold for God delivers results.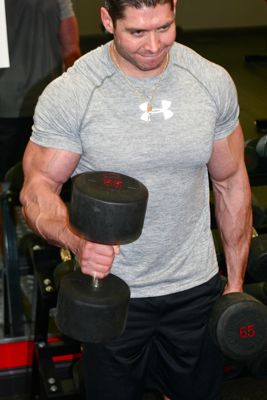 Faith & Fitness Magazine: I often hear Christians say that they aren't going to put their faith out there in their daily life. Yet I hear you saying that as a police officer, though you are not tasked with counseling people you still recognize that you are given the opportunity to help people. What gives you the boldness to make that mental shift?
Tomo Marjanovic: This way of thinking takes me to a higher level. I can help somebody in a Christian way even though they're not Christian.  I speak with Muslims, agnostics, and atheists. I can relate to them because Christ's teachings are good lessons. I can use that to help anybody. When I listen to a person I can pick up on things that tell me about him or her.
By listening and just having a conversation, we took a really horrible situation and gave opportunity for healing.
[The difference between offering them counsel as compared to just doing the job is] I want to actually solve the problem for someone. I don't want them to have to call us again and be back out there in twenty minutes or later in the day.  Let me share an experience I had to better illustrate that:
I had a situation where an 8-year old child was striking his mother in the leg. My sergeant, lieutenant and even captain all told me to Baker Act this child, which allows me to handcuff and restrain him for involuntary examination for mental illness. This had the potential to make him feel like a criminal. Sure he was misbehaving but you can't do this to a child.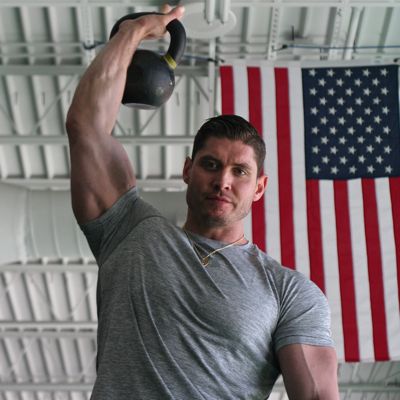 What is the real core issue here? My corporal ordered me and I refused. He called my sergeant who threatened to write me up and again I refused. With the lieutenant it was the same thing. I said, "You guys can write me up, fire me, do whatever you want but I'm not going to do it." They all stood by and they let me offer her several counseling services. I gave her several pamphlets for after-school programs. What we found out is that the mother works three jobs and doesn't give the kid a lot of attention. His grandparents who slept quite a bit were in charge of watching him. You figure all of that out by just having a conversation. We took a really horrible situation for this young kid and gave him opportunity to heal, to be better and to help mom. It takes the extra step.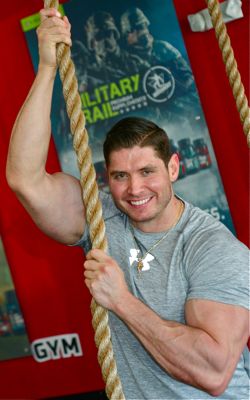 If I had just done the Baker Act with the kid and wiped my hands of it, who am I helping?  I'm not helping anybody. I'm not doing my job. That would have been a disservice to everybody.
I workout out because I love it. It helps me feel alive. We get that drive from God.
Faith & Fitness Magazine: What do you think is the thing each and every one of us can do to improve our communities and the culture?
Tomo Marjanovic: Personally I think the biggest thing we can do is to be grateful. So many people are negative and jaded. I know this because I've done it. We feel like the world is gray and dark and nothing good is going to happen. We need to be grateful, positive and happy. If you're not you can't benefit anyone. Realize that your life is more than just yourself.
I workout out because I love it. I train because I love the way it makes me look and feel. It helps me feel alive. I've translated that at my agency and with others by creating diet and exercise programs. That helps them become motivated, lose weight, improve their health and feel better.  They will pay that forward.
When it comes down to it, where do we get that drive? It doesn't just come from nothing. We get it from God. I'll never push my faith on somebody. But I will give them my point of view. That can help them. If it does, great!
---
This article appears in the Men's Interest department of the December 2017/January 2018 issue of Faith & Fitness Magazine.