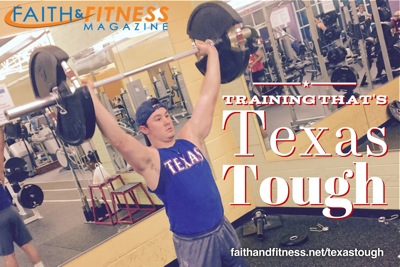 CARDIO TRAINING THAT'S TEXAS TOUGH
I'm going to be honest with you, I am not a big fan of steady state cardio for myself. I know depending on what your individual goals are, it may be great for you but my clientele over the years seem to benefit more from speed, agility and quickness training. Frankly, there aren't many times when you need to run five miles other than perhaps in an emergency, or simply when you want – especially if you are a distance runner.
In contrast, there are quite a few real life situations that require you to be fast, quick and agile. Here are some of the drills my clients and I do. Most of the time the following drills are done Tabata style (20 seconds of intense work followed by 10 seconds of rest and recovery. This is repeated until you have completed four minutes. If you can, you can repeat that four minutes after a 3-5-minute rest period.)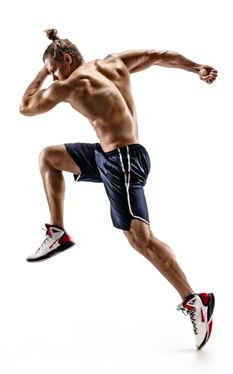 RUNNING IN PLACE
Here the key is to make sure your knees get high but your heels are also touching or close to touching your glutes. Do this at your highest level of intensity for the full 20 seconds.
SHUTTLE RUNS
Pick two points or place two cones 15 to 20 feet apart on a flat surface. Start at one cone and sprint to the other. You're going to be running back and forth between the cones, making sure to bend and touch the cones each time for 20 seconds. The goal here is to touch the cones as many times as possible in 20 seconds. After your first set, remember your number of cone touches and try to not fall below or too far below that number for the rest of the shuttle runs. Continue this for the whole four minutes.
As you can see, training Texas Tough is not easy but you will see results. It will bring a good shock to your system and challenge you not only physically but mentally as well.  We do not only train our bodies to feel good, move well and look great, more importantly we are conditioning our bodies to be a living sacrifice to God. Anytime you are going to sacrifice, it's going to cost you something.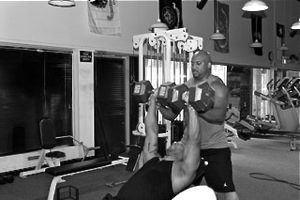 Training Texas Tough will cost you some level of comfort, energy and most of all, it will cost you a great amount of sweat. I know you're up for the challenge. So take this with you to the gym, box, outside or wherever you workout. Get a few of your friends to join you. Do it, have fun, and shoot some video or take pictures to share with Faith & Fitness Magazine and others. When you're done – you're not done. Take some time pray and focus on God. Commit the rest of your day to Him in a BIG way.  That is being Texas Tough!
If you have any questions or would like to get in a training session with Marrin and iAm Sports and Fitness, visit www.iamsportsandfitness.com. I would love to meet you if you live in the DFW area or plan on coming to visit the area.
---
This article appears in the Intense Intents section of the Training Department of the June/July 2017 issue of Faith & Fitness Magazine.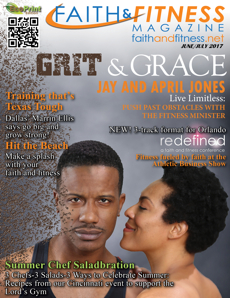 Pages