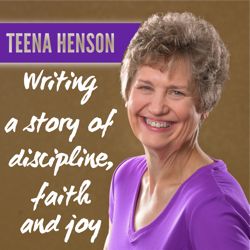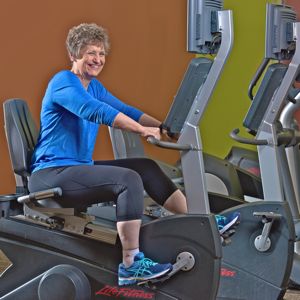 Faith & Fitness Magazine: In the February/March 2017 issue we invite Faith & Fitness Magazine readers to make two lists. The heading for one list is "Fantasyland" and the heading for the other is "Bigger than life".  Help them get started. What would you put under each?
Teena Henson: OK, let me list four fantasy attitudes that are self-defeating and then after I list the four 'bigger than life' qualities that give me strength I'll describe how they play out in my life.
T
FANTASYLAND
1. Losing 20 pounds in 1 month
2. Losing weight without proper nutrition and exercise
3. Thinking you can lose weight without support
4. Setting a goal to become a model or superstar in sports
BIGGER THAN LIFE
1. Patience
2. Balance
3. Accountability
4. Set small attainable realistic goals
It takes time to lose weight. A great deal of patience is needed. I had to realize I did not put all my weight on overnight and it wasn't going to come off overnight. God doesn't just spring an event into our lives, he leads us slowly to where he has always planned for us to be since the day we were born. Figuring out how to balance clean eating and exercise has helped me along the path to a healthier life. My support-team is a vital part of my journey as they help me keep to the discipline and accountability needed for me to stay on track.  My small attainable goals like, "I'm not going to eat out today" are met on a daily basis and I am continually setting new ones.
Click/tap on the numbers below to read all the pages of our interview with Teena.
Pages