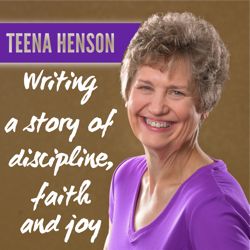 Faith & Fitness Magazine: Teena for those who aren't yet familiar with your story from coverage by other media, please recount what God has done in your life since 2011.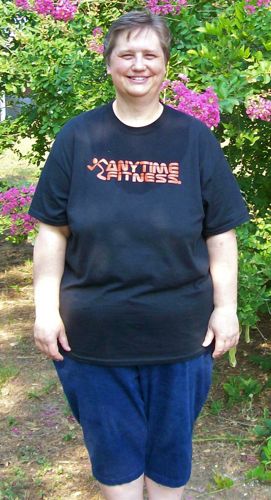 Teena Henson: My story begins in 2011 when I was driving down a street in my hometown. An advertisement came on the radio for Anytime Fitness. I remember saying out loud "God I wish you would put one of those here." A couple of weeks later I heard that very thing was about to happen. They were opening a gym and it was only going to be five minutes from my home. It was God's answer to that prayer and it was like he was saying, "Okay here it is. Now what are you going to do with it?"
I joined Anytime two weeks before they even opened the doors. It was a gutted out building with no equipment. I just knew this was the time and place for me and I needed to be here. They opened for business in March of 2011 and I started my journey toward a healthier and fun filled life. It took stepping out in faith that I could do what would be required to get where I needed to be. It takes faith even today to keep me going . I knew God had the faith in me or the prayer would not have been answered.
At that time I was age 52, so it goes to show you no one is ever too old to begin again. I was brought up believing that God never puts you on a path without taking that walk with you.  We walked, ran, cried, laughed, and sweated for two years and nine months to lose half my body weight. After five years I am down from a body weight of 332 pounds to 157 pounds for a total of 175 pounds lost from one answered prayer, discipline, and a lot of faith.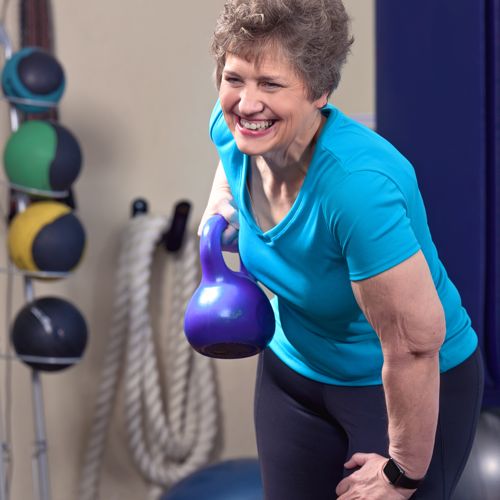 Click/tap on the numbers below to read all the pages of our interview with Teena.
Pages