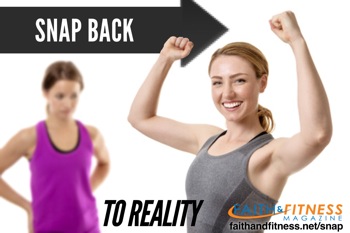 A WORD OF ENCOURAGEMENT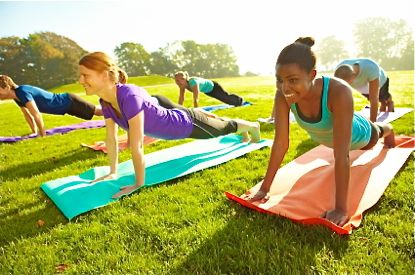 As you continue with your health and fitness journey check in with yourself each month.  Ask yourself if you have swayed into fantasy thinking and if you need to snap back to reality – God's truth.  The hard part is that it's not a "snap". There are no quick fixes. The amazing part is how much you will learn and grow along the way. When you seek God and let Him change your direction He will also change your destination. That is a reality much greater than any fantasy.
---
QUESTIONS FOR PERSONAL REFLECTION AND GROUP DISCUSSION:
1. In what ways do you drive yourself too hard? What are the big distractions in your life and how do they keep you from the reality God has for you?
2. Think about a time someone was prideful around you. Describe how that made you feel and how you think it affected that person's life. How can the pursuit of 'perfection' inhibit progress, growth and your personal value? How would you describe God's grace to someone? How is grace better than perfection?
3. What are the risks of doing things 'solo'? When is getting alone good and when should you choose to be in the company of others?
4. What are qualities you like in having a routine and what are the most debilitating aspects of a routine? How do you think adaption and change go hand in hand both physically and spiritually? If you could change one thing in your life what would it be? What would it take for God to be the game-changer?
5. Why do some people choose fantasy above reality? What can you do this week to keep it real?
---
This article appears in the Training Department of the February/March 2017 issue of Faith & Fitness Magazine.
Pages