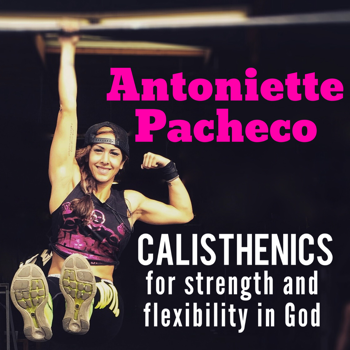 Transformation – it happens to the human body through exercise and it happens to physical fitness the more we do it. One way that fitness evolves is as people weave specific components and experiences creatively into fresh expressions. EXTREME CALISTHENICS is one such expression that combines dramatic forms of body weight training, elements of gymnastics, playground or everyday environments and even mime.
One of the best and most recognized extreme calisthenics athletes is Frank Medrano. His videos and photos inspire a rigorous, almost superhuman, level of physical performance. Often photographed with him is Antoniette Pacheco. Her physical strength, agility and physique is extremely motivational.
Yet, it's her personal story of faith – her spiritual journey, relationship with God and her commitment to share that hope with others that we believe inspires more than an ultimate transformation. Antoniette shows that deep and lasting peace, genuine and robust joy and purpose rooted in the saving grace of Jesus Christ are core strengths that create results and truly make a difference.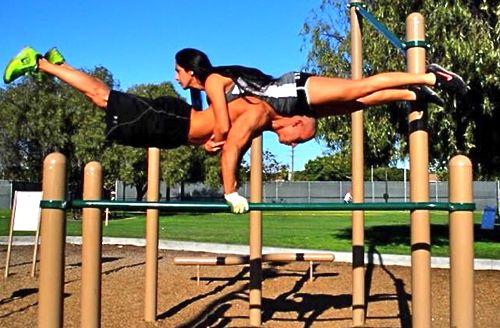 In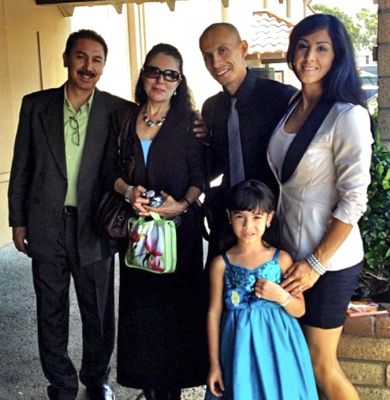 this interview which begins on the next page 2, I ask Antoniette to talk about calisthenics, fitness and her faith in God. Then on the following page 3 she shares her personal life story. It is her own testimony of how God has moved in her life. Read both and consider how you can make fitness lively with the creative zest of God.
CLICK TO CONTINUE TO PAGE 2: Read my interview with Antoniette Pacheco.
All photos on this page have been provided by Antoniette Pacheco and are Copyright by their respective owners.
Pages