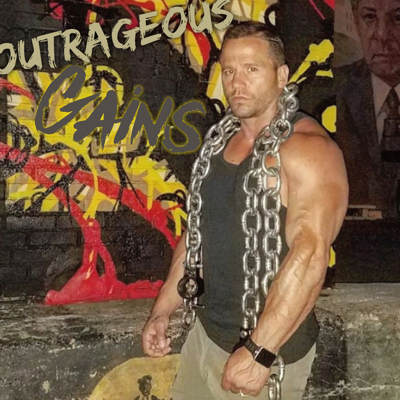 By Anthony Dispensa Jr., Owner, Body Is The Temple
I know a lot about an obsessive interest in bodybuilding. I had one for several years. I became a recluse. I became antisocial. I enclosed myself in a bodybuilding shell. I had no time for anyone who talked or wrote about realistic goals. I labeled those people as whimps and underachievers. I wanted to be huge!
- quote from Hardgainer.com at Bodybuilding.com
If you want to make some outrageous gains in strength and muscular growth then you'll need to commit to some intense training. But that training and the gains that come with it don't have to be obsessive chains that keep you bound to self-centered agendas and out-of-control desires. Even a good thing can be sin.
Instead break free and find how God can give you even greater strength. OUTRAGEOUS training is tough and aggressive yet thoughtful and balanced. Philadelphia based trainer Anthony Dispensa brings a little Italian attitude and a lot of spiritual wisdom to some intense training that will help you have:
- Outrageous Faith
- Outrageous Love
- Outrageous Sacrifice
Use the numbers below to continue reading all the pages in this article. They include videos to help you get some Philly style outrageous gains.
NEXT PAGE – Outrageous Faith + Abs Exercises
Pages