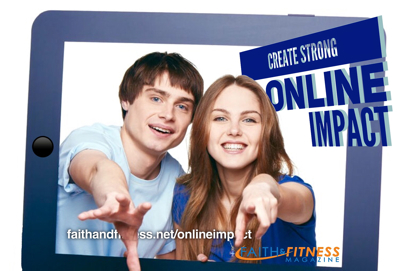 By Brienne Christopher, owner, PurposeFit
Imagine if you could reach through the screen of the tablet or phone to touch everyone that looks at your website or social media posts. Does your online presence grab your audience?
Websites and social media may not be your favorite subject to talk about...but I want to change that!
You may be thinking..."I have a website, isn't that enough? Do I really need to have an Instagram page or post on Facebook everyday?"  The answer is "YES"! If you want to expand your business and your ministry in this digital age...you need to utilize every online vehicle available to you.
Of course, nothing takes the place of personal contact & direct interaction with your local clients- but there is a whole world of potential clients just waiting for what you have to offer. By being consistent and well branded across all social media platforms, you and your business can become a valued resource to many looking for what you offer. Your reach can go further and your impact much greater than you ever considered possible – often even worldwide.
The Bible says, "Therefore go and make disciples of all nations, baptizing them in the name of the Father, and of the Son and of the Holy Spirit."
Maximizing your online impact allows your ministry to reach far more people than ever before.  With a strong online presence, you are able to keep your "doors" open 24/7 to reach potential new customers and provide ongoing benefits to your existing customers.
SOME THINGS YOU NEED TO DO TO MAXIMIZE YOUR ONLINE IMPACT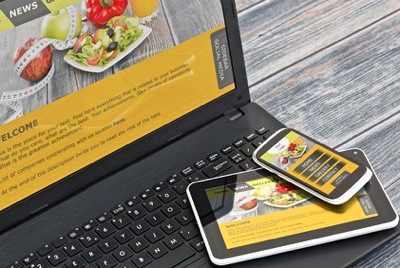 1. Teamwork - Don't do it alone.  Draw on those with specific skills like graphic design, coding, SEO and analytics, e-commerce, proof-reading/editorial, video production and more.
2. Be responsive --- twice!  Your website will be best experienced by people when it is designed to be responsive, meaning that it renders (adjusts) to a variety of devices and screen sizes. Secondly, when people like your posts or email/contact you, it's important that you respond quickly and thoughtfully.
3. Effective + Creative = Impressive. Your website needs to work well and be easy to use. Your social presence is powerful when it meets needs. Nobody wants to do the same workout everyday. Similarly they enjoy your online presence best when you switch it up, keep it fresh and like the mercies of God --- new every morning. Get people talking, "done well" instead of "oh well".
A strong online impact is important. So, make sure your site and other online presence is really working for you.
CONTACT US: For help in creating a strong online impact.
THE VISITOR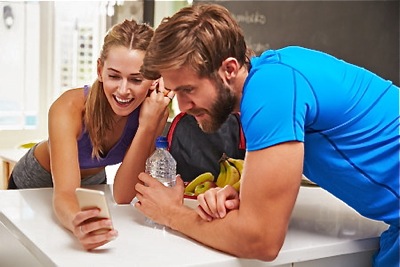 Did you know your website has less than 8 seconds to capture the attention of a new visitor before they leave?  8 seconds!
Whether you currently have a website or are planning one, you'll want to answer these questions:
Is it clear who you are and how you are different than your competitors?
From the moment someone clicks on you website, it should be clear what your business is about.  (I will use my site for an example. The first thing people see when visiting my Purposefitlive website are the words FAITH, FITNESS & PURPOSE. I want visitors to  understand what I am about right away.
Would a new visitor find it easy to get in touch with you?
Your site should be easily navigable, including clear direct ways to get in touch with you personally.
Do you have a call to action that is easy to understand and enticing?
You want to capture as many email contacts as you can in an effort to build your mailing list (your list of customers is an important asset).  Ask for their information.
Are you offering a desirable "freemium"?
You should be offering something in exchange for their email information. For example, I have a pop up screen asking for the visitor's email and offering a FREE 7-day Faith & Fitness Devotional eBook.   Other "freemiums" could be a Christian Workout Playlist or Weekly newsletters with recipes, workouts and more.
Do you have testimonials from current or previous customers?
Everyone wants to read reviews, and hearing from your current or previous customers/clients is incredibly powerful.
Is there appealing video content or imagery?
Photos are wonderful, but nothing takes the places of video content.  You know your business and you ministry best. There is no one better to explain it to others than you.  With a well-produced and short video your potential customers get to experience your personality and what your brand is really about. That same video gives your existing customers a convenient way to celebrate and share your business and ministry.
You want to be able to answer "Yes" to all of the above questions. When you do then there is a better likelihood you can pass the 8-second test.  What needs to happen next is the conversion of a "visitor" to a "customer".
THE CUSTOMER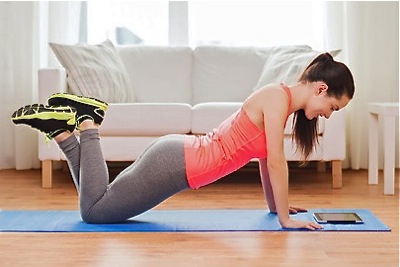 The first step to creating a new customer is recognizing who your customer is. By gaining a deeper understanding of who your target person is you can help them so much more effectively. This is why it is important to also incorporate a spiritual survey into your customer experience (CX) process. 
You should know what their internal struggles are.  What do they wish they could figure out? What solutions do they need? When you address the specific issues of your customer they'll more likely want to remain a customer for life.
When you become someone's "go-to" resource to solve problems, you create loyal customers, and loyal customers make for a successful business. That "go-to" quality is a key reason some people specifically look for and ask for a Christ-Influenced Trainer (CIT).
Certainly the ideal is for potential customers to experience YOU (face-to-face) first. That is how the conversion from visitor to customer is most successful. However, in today's Internet influenced world it's certain that many of your potential customers will first visit you through your online presence. A strong online impact happens when they don't just visit --- they get to meet you, want to know you and want to experience the impact you and God can make in their life.
---
This article appears in the Leadership Department of the October/November 2017 issue of Faith & Fitness Magazine.