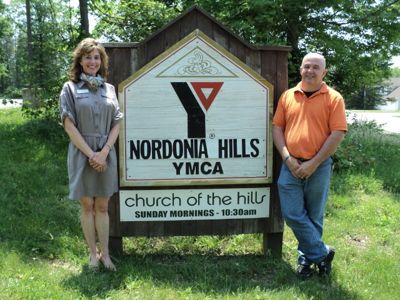 The Nordonia Hills YMCA
and
Church of the Hills
invited the public to attend a contemporary praise concert June 10, 2011 featuring the band
Souled Out
. The Raise The Roof Concert raised more than $1600 toward costs for the upper roof repair of the YMCA.
"It made perfect sense to team up with Church of the Hills," said Executive Director of the Nordonia Hills YMCA, Lisa Gillota. "Church of the Hills is a plant of the Cuyahoga Valley Church in Broadview Heights, Southern Baptist denomination, who have been serving and meeting the spiritual needs of the surrounding Nordonia Hills community and Northeastern Ohio since 2008."
Through their wonderful partnership, both the Nordonia Hills YMCA and Church of the Hills provide programs that are available to adults, kids and families — all under one roof! The Nordonia Hills YMCA is a program branch of the Akron Area YMCA that serves the community with summer day camps, early education and SilverSneakers™ programs throughout the year. Church of the Hills leases space from the Y to provide spiritual programs to members and others in the community.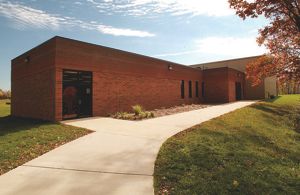 The Nordonia Hills YMCA and Church of the Hills Raise the Roof concert was a FREE event. Donations helped to supplement the costs of a minor roof repair for the facility.
At the Y, strengthening community is their cause. Every day, the Y works side-by-side with neighbors to make sure that everyone regardless of age, income or background, has the opportunity to learn, grow and thrive. The Y focuses programs around youth development, healthy living and social responsibility.
The Akron Area YMCA is a powerful association of men, women and children joined together by a shared commitment of nurturing youth potential, promoting healthy living and fostering a sense of social responsibility. They believe that lasting personal and social change can only come about when we all work together to invest in our kids, our health and our neighbors.