December 31, 2013 Brad Bloom, president of Lifestyle Media Group announced today that Atlanta based Enliven Magazine is merging with the company's flagship brand Faith & Fitness Magazine.
This merger with Enliven Magazine comes at a time when more people than ever before want to integrate the Christian faith with their active fitness lifestyle. The integration will result in a new Enliven Department within Faith & Fitness Magazine. This new department will provide an ever fresh and relevant collection of multiethnic faith and fitness resources.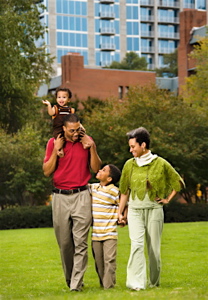 Enliven Magazine was created in 2009 as Enliven Atlanta, with a goal to inspire and motivate individuals to live healthier lifestyles in innovative and creative ways while maintaining a Christian foundation. In 2011 Enliven Atlanta transformed to Enliven Magazine reaching more broadly and producing inspiring content like feature interviews with Yolanda Adams, Dominique Dawes and Ruby Carter-Pikes, the 75 year old grandmother/bodybuilder (Look for these interviews in upcoming Faith & Fitness Magazine issues). Much of Enliven Magazine's focus has been to reach out to the African American population and more recently the Hispanic population where a number of health disparities exist.

For more than a decade Faith & Fitness Magazine has been the premier destination for quality fitness information and Christian life applications. The combination of Enliven Magazine's ability to focus on African-American and Hispanic needs with our longstanding commitment to shaping the faith and fitness cultures will give our readers, churches, fitness facilities and communities improved ways to build physical and spiritual strength.
Arian T. Moore, Enliven Magazine's founder was inspired to help others struggling with weight and health issues after her own personal weight loss and life transformation. She is a fitness nutrition coach and author of Enlivened by Faith: Losing Weight with God's Help.
"The marrying of Enliven Magazine with Faith & Fitness Magazine will create new strengths to reach so many more people", said Moore. "I look forward to seeing God change lives as we continue to help others understand and embrace the message of faith and fitness. This message is one that is needed by all communities and I believe that this partnership will allow us to further reach those who have yet to hear both the good news of Christ and the good news of fitness that is inspired by, led by and dependent upon faith in Christ. "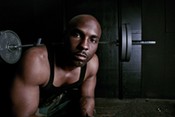 Brad Bloom, publisher of Faith & Fitness Magazine says, "God is God to everyone. From our beginning I've been committed to producing content that reflects diversity in many ways: gender, ethnic, age, socio-economic and ability. It is why the message of Faith & Fitness Magazine gives motivation to a young black male in a challenging urban environment and at the same time encourages an older white female in her rural community. Both faith and fitness are gifts from God for everyone who wants them. We've always known we can do this even better. Now with Arian as the Enliven Department Editor we'll be taking our commitment to diversity to a new level. It isn't just the right thing to do --- it is greatly needed. One of the strengths of Lifestyle Media Group is to help people network and build passionate collaboration. With this merger and the new Enliven Department both the faith and fitness communities will have better access to free multiethnic resources."

The Enliven Department is just one of the many new features that will be available without cost in the redesigned Faith & Fitness Magazine. The new look and enhanced experience will launch with the February/March 2014 issue both online and in an EcoPrint Edition.
Lifestyle Media Group is a non-profit Christian ministry producing Faith & Fitness Magazine and Shout! Outdoor Lifestyle Magazine as a way to meet the needs of people, help them grow spiritually and improve their ability to be life to others.