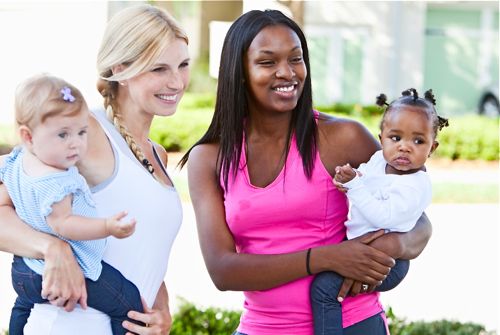 Mother's Day
SHARE YOUR STORY AND YOUR MOM COULD WIN! Between now and Saturday, May 13 (12 noon Eastern) post a 2 or 3-line Facebook Comment below about how your mother or the mother of your child inspires you. We'll randomly select a few to win a free copy of the book Love And Care For The One And Only You.
Mother's have an incredible presence in the lives of their children, husbands and those all around them. Mom's know how to Be Life and make each day better and brighter.
Here at Lifestyle Media Group we know the profound influence you make in so many lives. You're active physically and spiritually making a big difference that lasts a lifetime. Your influence is indeed a distinct influence direct from God. For that, we thank you.
On this page, we've brought together some of our favorite resources – just for mom. It is a Mother's Day collection from both Shout! Outdoor Lifestyle Magazine and Faith & Fitness Magazine.  They include examples that inspire, encouragement for your journey, resources to help you be stronger or just relax and simply words that we hope will encourage you in your role as mother.
CLICK the links below - READ the inspiring stories - SHARE them with others.
We join today with those most important in your life with a commitment to Be Life to you. We wish you a happy Mother's Day, today and everyday.

From Shout! Outdoor Lifestyle Magazine
---

From Faith & Fitness Magazine
VIBRANT LIVING – KEEPING IT SIMPLE
CREATE YOUR OWN OASIS (from our spa series)
WHAT HAPPENS WHEN PARENTS AND CHILDREN EXERCISE TOGETHER
MY CHRISTIAN MOM – BEYOND THE TRADING SPOUSES STIGMA