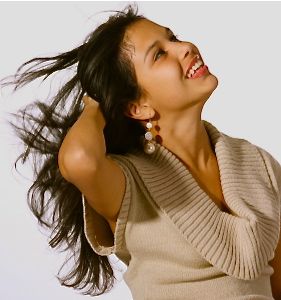 We've all heard that the better you look the better you feel. I'll take it one step further. The better you feel the more likely it is you're going to take better care of your body. You can be secure in the way you look and be positive about yourself when you stop stressing about how you look. God wants you to simply be more spiritually at peace. Have humbleness, gentleness and confidence in His purpose for you.
How does looking good get you a better body? Start at the top with your hair. If you think that your hair isn't important for overall health and wellness you should think again. Even the Bible says, that a woman's long hair is a glory to her. It is her covering. That is more than a social or cultural statement. There is some real science behind this Biblical truth. Take a look at the 4 steps to great looking and healthy hair.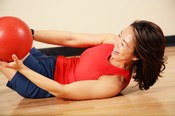 1. CLEAN - Great hair starts with a great shampoo. Look for a product that is specifically designed to meet your hair needs, whether it is color care, moisture or volume. Can't decide? Consult with your hairdresser for her or his professional picks just for you.
 
2. CUT - I can't stress this enough. Whether it is just the dead ends or a whole new look, keeping your tresses trimmed is key for a fuss free style. Depending on your rate of hair growth and your specific style you should be heading to the salon every four to six weeks. If you don't then be prepared for split ends and breakage. Remember, your hair can't handle the blow dryer and flat iron without some genuine care.
 
3. PRODUCT - You can't bake a cake without any flour or eggs, so how can you expect to achieve your style without any product? It can be hard to decide what products you really need and what order to use them in. So I would start with just one or two. Some good options are: volumizer, hairspray or smoothing balm. Also, pay close attention to your hairdresser and ask lots of questions. Application and amount are just as important to getting your finished look and maintaining a healthy scalp.
 
4. PROTECT AND PREVENT - Last, but certainly not least, you have to care for your hair. Stress hormones and the elements can leave your hair, dull, dry and in many cases thinning. Hair care is about style, positive attitude and communicating your best for God. But, cosmetology is also about protecting your hair and preventing hair loss in women. There are two basic steps to treat these issues, internally and externally.
 
INTERNAL METHODS TO ACHIEVE GOOD LOOKING HAIR AND A BETTER BODY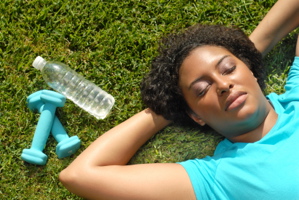 - Drink plenty of water. The amount varies per person and on environmental conditions. - Take vitamins and supplements especially those containing biotin. - Eat whole, raw and nutrient rich healthy foods.
EXTERNAL METHODS TO ACHIEVE GOOD LOOKING HAIR AND A BETTER BODY
- Deep conditioning masks should be used one to two times a week. - Use leave-in treatments containing argan oil. I like to use the one that will penetrate the cuticle layer of the hair shaft, this will provide long-lasting strength and shine. - U.V. products can protect you and your hair from the free-radicals from the sun. Heat protector creams can protect your hair from the heat of your flatiron or other heated styling tools. This equipment can dry your hair and fade your color. Look for a product that is specifically designed as a U.V. and thermal protector.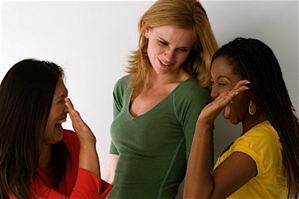 Now that we've reinvented your hair regimen, you look better and feel better too. That was easy! So, to get that better body just keep making small changes, or big ones on the inside and outside in all areas of your physique. Whatever you do it is important to have fun. Really! The fun factor is very important to real health. Rather than being a chore, turn your "changes" into a lifestyle. Every day I look forward to doing my hair and make-up. It's my time to have fun and express myself or maybe try something new. I feel that this is one way that I can let my faith shine and have a positive impact on others around me.
---
YOU'RE LEGAL: Always dry hair 100% before using hot tools. BUT YOUR LOVIN' IT: Your style will last longer and won't do as much damage.
YOU'RE LEGAL: Always detangle hair with a wide-tooth comb. BUT YOUR LOVIN' IT: By doing this you'll keep your locks intact, no pulling or breaking!
YOU'RE LEGAL: Always comb your product through completely. BUT YOUR LOVIN' IT: You'll have a more even and easier style.
---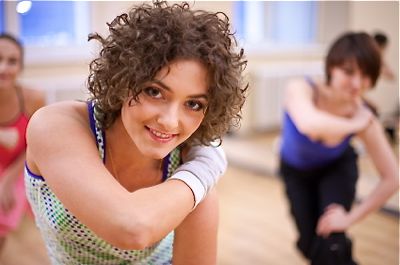 HEALTHY HAIR FITNESS TIPS
1. Your hair can get out of control when you get active. When working out use a soft scrunchie instead of a rubber hair tie to prevent breakage.
2. When exercising outside block the suns effects by spritzing on a U.V. protector spray. You may also want to wear a comfortably fitting hat.
3. Make sure to use a clarifying shampoo and moisture conditioner after your swim class or other physical activity that causes you to sweat. Clean hair and clean skin are important when you exercise regularly.
 
Hannah Cox is a licensed cosmetologist. She provides hair care solutions and cares for the physical and spiritual wellness of her clients at Victoria's Day Spa in Yorktown, Virginia.