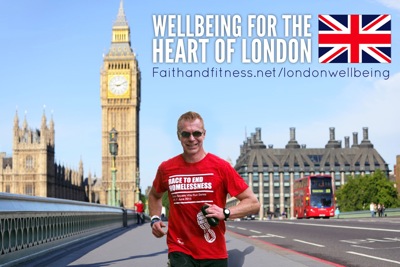 THIS IS MY BUSINESS
Why is wellbeing so important to God?
God wants our bodies to be His holy dwelling place; so let's provide Him a clean, wholesome place for His residence. Looking after our health and fitness gives us the ability to glorify God and has many values. God certainly wants us to do it, and the devil doesn't.
I provide a wide scope of services as a trainer to help people discover how easy it is to get active, lose weight, become stronger and gain a greater sense of joy and purpose --- wellbeing. Take a look at this suspension strap training video to get a flavor of how I introduce clients to equipment and movement:
What is God's plan for wellbeing?
Most of us know that we should exercise and eat healthily, but often we need help to answer questions like: how do I find the time, how can I learn better fitness and even questions like how much of my budget should I budget? For many, the thought of carving more time out of already hectic schedules to exercise is too much to ask. We're already too sleep-deprived to wake earlier and too exhausted to think about "fitness" at the end of the day.
But experience shows me that we have to prioritise, make sacrifices and not focus everything on self and material desires; we need to die to ourselves so we can live as God intends. This takes faith and is an ongoing process. In living well we can display how God would like us to live so he can use us to help others. Putting our comfort first idolizes our bodies; Jesus lived differently. Put down earthly nature and set your heart on the things of God.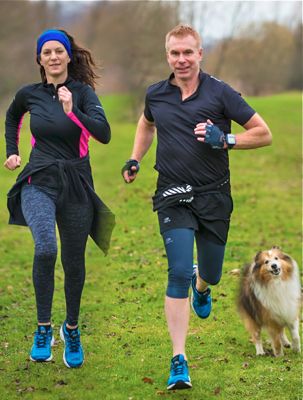 What is the basic Bible principle for healthful living? It is to live a life that glorifies God and brings honor to His name. We do that not just in what we eat and drink, but in our words, thoughts, and actions, too. Live all of life to the glory of God.
When we recognize that our body is a temple of the Holy Spirit our minds can be renewed. We live with our awareness anchored in the superior reality of powerful, productive and purposeful connection with God's plans for the world.
Neglecting exercise and focusing on nutritionally empty foods that slowly destroy our body means we won't live to our God-given potential. The Bible says He will call us to be accountable. He loves us and knows what it takes to keep us healthy. This doesn't mean I leave it to Him. Though my body's temporary and will return to dust, I'm to steward it well. That doesn't mean I'm to make exercise my spiritual endeavor, taking my focus off God himself – He must always have first place. Quite simply, our body is his gift to be maintained healthily with purpose.
Ultimately, we are to fear [respect and pursue after] God, desire to please him and believe his words, this way we push into all the goodness he has won for us through his sacrifice.
For help with your faith and fitness in London connect with Jez and Emma.
---
This article appears in the Health & Wellness Department of the April/May 2017 issue of Faith & Fitness Magazine.
Read more articles from the United Kingdom. Have a UK based story that you think should be shared with our readers? CONTACT US to submit a content proposal.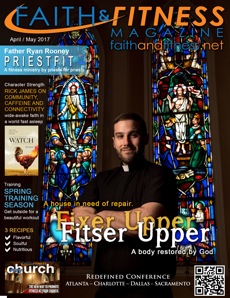 Pages