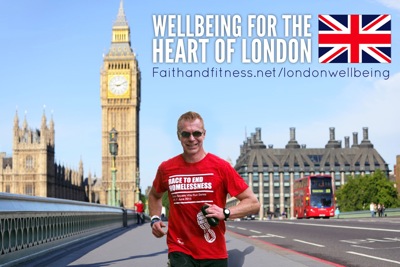 THE NEED IN LONDON
I know what it's like to have faith as a Christian in populous, multicultural London, having lived all my 50+ years on the city outskirts. Christianity is just one of many faiths and cultures shaping our incredible city. For some in the city, uncertainty and tragedy drive them to consider faith. As I write, we find ourselves in shock following the March 2017 terror attack at the Houses of Parliament. Despite being on high alert, many were injured and lives were lost.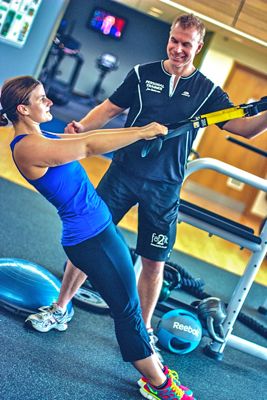 I came to faith in 1986 and started going on to the streets of London feeding homeless people with my church then. I saw many desperate situations and heard stories where your heart would just sink, like Arthur from the Caribbean, where I had the pleasure to pray for his health and watch him progress from scrounging on the streets to selling magazines and doing a course to become an accountant.
For many years now, I've walked the banks of the Thames with my therapy-dog, George, praying for others as Jesus gives me "God Opportunities" and capturing photographic moments.
The Church in London is very diverse – from St. Paul's Cathedral with all its history (royal weddings; historic figures lying at rest; mind-blowing architecture) through to black Pentecostal congregations and all those in between. Many traditional churches have found new radical ways to worship, exchanging staid hymns and pews for worship bands and modern furnishings, stirred by the Spirit, especially following the "Toronto blessing."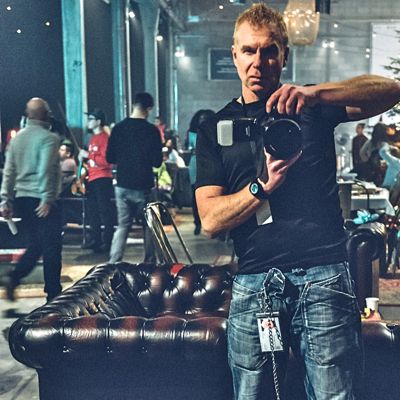 For the last ten years I've been part of Hillsong with a London campus population over 10,000. They are mainly young drawing from the many international students studying here. I serve the church as a photographer, capturing the "Hillsong spirit" of lively energy and a heart to help others and make Jesus famous.
Each April, the London Marathon sees over 33,000 people pushing their fitness levels to achieve the 26.2 miles; some are athletes after their best time, others run for charity. I ran my three dressed as Superman. Our city has a heart that pumps style and elegance, but needs Salvation!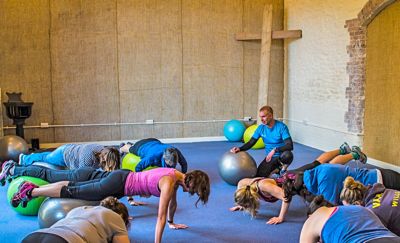 The gym culture has become mostly about looks with mirrors everywhere, ladies obsessed with skinny tummies and men putting on muscle at any cost; all aiming for the unreal images portrayed by the media.
Then there's the drinking culture; seeing city brokers' food diaries when I train them reveals excessive alcohol intake. Pressure is high when entertaining clients to look hard, get drunk and seal the deal.
I pray that visitors and Londoners see that London is more than just a city of people to the Creator. He knows and loves them beyond imagination.
This is a multi-page article. Use the numbers below to read all of the pages.
Pages