Paddle, Row & Raft
Fitness Adventure: Learn to Stand-Up Paddleboard
Where: Malibu, California
When: It's Southern Cal…. whenever!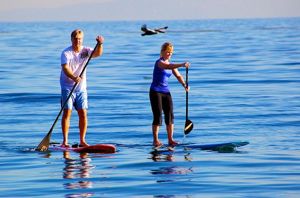 The Low-Down
Stand-Up Paddleboarding (SUP) is a relatively new and exciting paddle sport that combines a little bit of surfing and little bit of kayaking to make a fun and excellent upper body workout. Cove Paddle Fitness provides a safe and comfortable environment to learn: renting all the equipment and teaching you how to use it. Start on flat water in Marina Del Rey Harbor, or check out some wildlife while paddling around the beaches and coves of Malibu. For the experienced paddleboarder, Cove Paddle Fitness will even conduct fitness classes on your boards. It's a blend of aerobic exercise with strength training while floating on the water. It works your core and you'll get an upper and lower body work consisting of push-ups, squats, crunches-sprints; all in an hour.
While you're renting, ask the founder, owner, and ordained Pastor Tyler Lennon, about Life Connections International. He takes groups all over the world serving those most in need. Get all the information you need on his
Cove Paddle Fitness website
.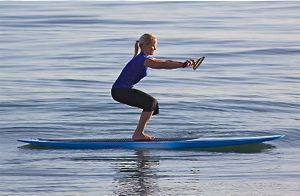 Other Stuff to Do
Los Angeles has all the main events: Disneyland, California Adventure, Universal Studios. For a great value, get the Southern California City Pass that lets you into Disneyland, Universal Studios, SeaWorld, and the San Diego Zoo. Now that you've done Stand Up Paddleboarding, try surf lessons or kayaking. There's great hiking on the beach as well as the surrounding hills, or try bike riding down the Venice boardwalk. Any outdoor activity you could want is also available.
The new
Shout! Outdoor Lifestyle Magazine
has an entire department dedicated to bringing you thrilling tales on the subject of
PADDLE, ROW AND RAFT
. Before you leave this page you can post your comments and fitness adventure experiences below.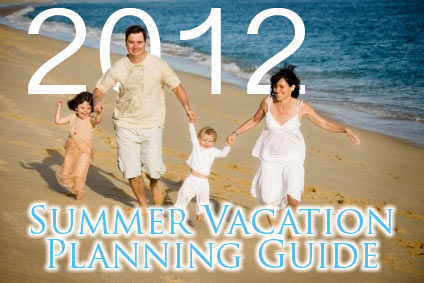 CLICK AND EXPLORE ALL 5 SUMMER FITNESS VACATIONS