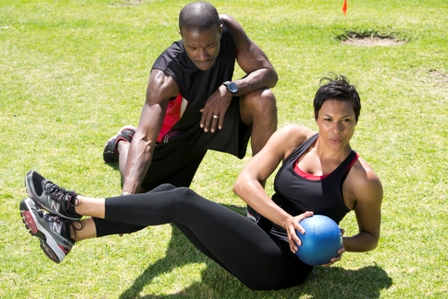 By Arian Moore, Enliven Department Editor
Quite appropriate for summer, we're focusing on pushing past limits and impossibilities. I recently interviewed a couple on their quest for life and health; pushing past obstacles and turning defeats into victories. Jay Jones is a celebrity trainer and fitness minister and his wife April is an actress with roles in Tyler Perry's If Loving You Is Wrong, and is a part of the cast of ABC's How To Get Away With Murder.
Read how they have been able to take the limits off and push themselves beyond obstacles in both life and fitness.
Proceed to the next page to read how April pushed beyond her limits and got out of her comfort zone.
PAGE BREAK
BEYOND THE COMFORT ZONE
Arian: How have you been forced to push beyond your limits in life?                           
April: I have been forced to push beyond my limits in life in countless ways. Allowing myself to push beyond those limits has helped me to grow into the person who I am today and it challenges me to continue to grow to be a better person tomorrow.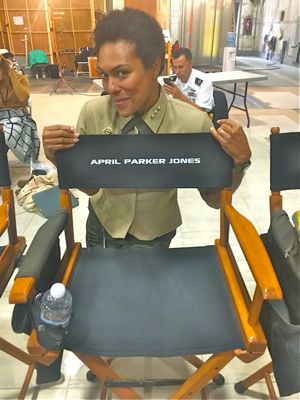 One way in particular that I have been pushed beyond my limits is making the decision to leave my comfort zone and venture out into the unknown world of Hollywood to pursue my dream as an actress. Yes I believe that had I stayed in my hometown and continued to work in corporate America, I may have had a decent and "secure" life, but taking the chance to follow my dreams without any money or a real plan; allowed me to experience the rewards of what taking a risk can bring. If I had to do it all over again you bet I would!
Jay: I broke my neck in a football game back in High school and obviously survived. The idea of living on "borrowed" time has definitely helped remove any limits that the world will try to impose on anyone.
Proceed to the next page to read how Jay defines faith.
PAGE BREAK
FAITH IS ANOTHER WAY OF SAYING 'PERSIST'
Arian: How has your faith enabled you to do so?                             
April: Without faith there is no question in my mind that I would not have pushed beyond those limits. It is my belief in the most High that propelled me to move forward even in those moments of darkness and uncertainty; I held on to my faith to get me through.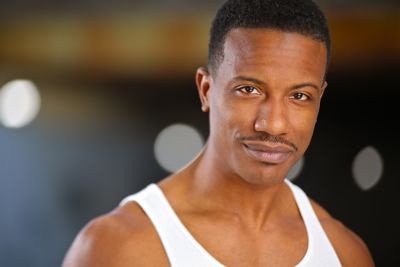 Jay: Faith is another way of saying persist. Without faith it would be difficult to be persistent. Persistence is simply believing that what you are focused on will come to pass. I try to live by "3PMe"...meaning my values are built on being Persistent (Faithful) Patient, and Positive through the process of evolution and life. 
Arian: How would you encourage others not to be limited by life's obstacles?                           
April: I encourage others to know that you are created for something great. That God has a plan and a purpose for us all and by holding on to that and applying it to your life it will equip you for those challenges in life. Know that there will be challenges but the challenges are there to make you stronger, to build your character and to ultimately help someone else. 
Jay: To live limitless is to live without paralyzing fear. We all have to negotiate with fear at times in our life but we cannot allow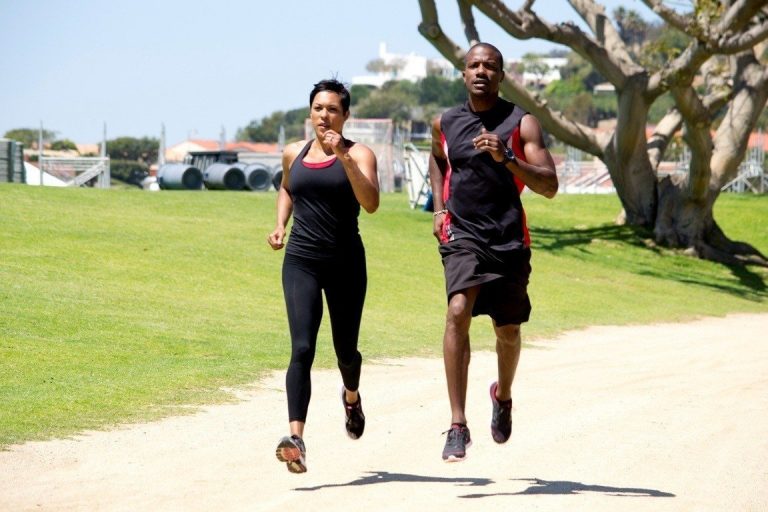 fear to paralyze our progress by overwhelming our faith! I believe we are motivated by two things primarily in life, Fear and Faith. Whatever you feed the most will become the director of your life. Feed fear by worrying about tomorrow instead of properly preparing for it or allowing the idea of lack and negative to consume your thoughts. Feed Faith by employing the 3PMe strategy by remaining Persistent, Patient, and Positive through the process 
Proceed to the next page to read about a transformation that is more than just physical.
PAGE BREAK
A MENTAL TRANSFORMATION IS ESSENTIAL
Arian: How have you applied this idea of pushing beyond your limits to your fitness training?    
April: I have been an athlete since the age of five. Having that foundation laid has given me an appreciation and a discipline for a healthy lifestyle. Naturally, the older I get and the responsibilities of life have made it challenging to sometimes choose fitness and healthy living as a priority; but that is when I turn up the idea of pushing beyond my limits in order to see the results that I desire. I know that on the other side of the challenge is the victory! 
Jay: I allow my love and appreciation for the greatest gift God has given us all, a healthy body (temple!) to be the reason why I train.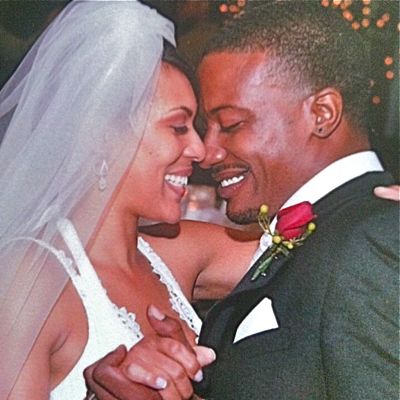 JAY AND APRILS TIPS FOR GRIT AND GRACE IN YOUR LIFE
MARRIAGE GRIT – Own it! If you recognize your apart of the problem, you'll realize your also apart of the solution.
MARRIAGE GRACE – Trust God's judgment! Your mate was ordained for you so believe God knew better than you... continue to believe God
PARENTAL GRIT – Children are loaned to us from God so simply do your best and trust God for the rest.
PARENTAL GRACE – The greatest gift is the gift of life itself. So, to have a hand in the creation of new life is the greatest form of Grace God can give us! 
CO-WORKER GRIT – Team work makes the dream work so cultivate a team environment by "being water" instead of "fire" at work.
CO-WORKER GRACE – Love thy neighbor as you would love yourself. At work your "neighbor" is your co-worker so show the grace of God to thy neighbor and watch the love and respect manifest.
PERSONAL INTEGRITY GRIT – Fight for your character as if your life depends on it, because it does. We live in a world full of programs and programming so to know who you are and your purpose is paramount in maximizing your gifts and talents.
PERSONAL INTEGRITY GRACE – Love yourself enough to know that you are designed and created by the Master of the Universe so you are perfectly in His eyes and built of GREATNESS.
RELATIONSHIP WITH GOD GRIT – All things work together for the GOOD for those who love and trust God. All things include those dark days and events that cause us to question our God and our relationship to him...stay Focused, Fearless and Faithful through the process.
RELATIONSHIP WITH GOD GRACE – The grace of God wakes us up every morning and gentle lulls us to sleep every night. The life we have is a direct reflection of the daily gift of grace we often take for granted. Thank God for the grace of a sound mind and body by using and not abusing them both! 
Arian: What part does your faith play in your fit lifestyle?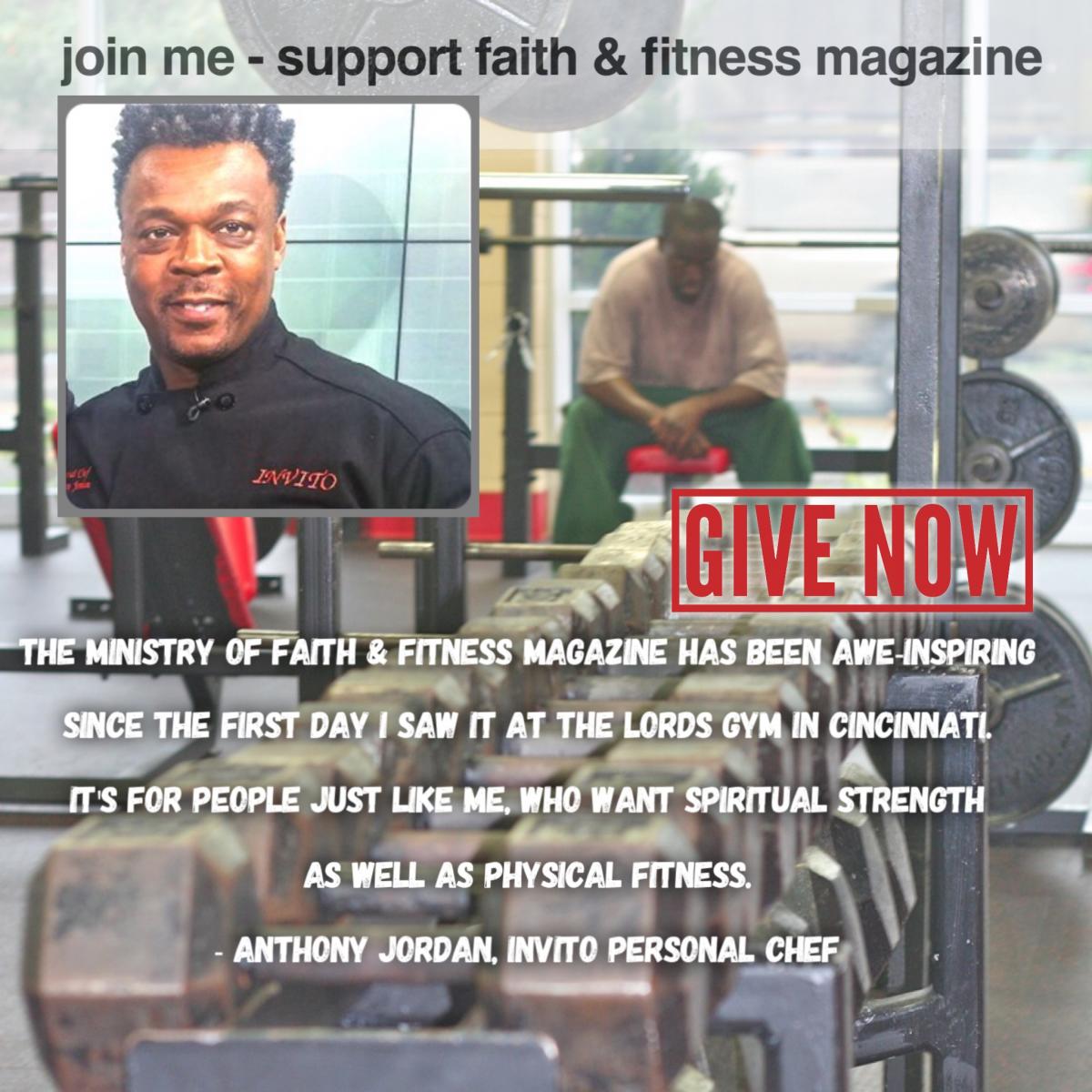 April: In having a personal relationship with my creator and knowing that God created our temples with the desire that they will function at their best when we treat it properly ....gives me the motivation to please God!
Jay: It becomes spiritual! In my book, A Little Bit of Something Beats a Whole Lot of Nothing, I talk about how a mental transformation is essential to the physical activation of your most successful self and that's what faith can create, a mental transformation. There has got to be some internal change if there will ever be external change and a belief in something greater than yourself allows faith to flourish and bud, blossom and ultimately bear fruit.
Proceed to the last page for some final words of encouragement from Jay and April.
PAGE BREAK
REMAIN MINDFUL - REMEMBER THAT!
Arian: How would you encourage others to be unlimited and push beyond what seems possible in the quest for health?    
April: I encourage each and everyone one of you who is reading this to know that when challenges arise that require you to push beyond your limits in order to obtain the health goals that you desire- just remember, your body is a temple and one of God's greatest gift to us all is our health. Without our health there is no wealth! Remember that!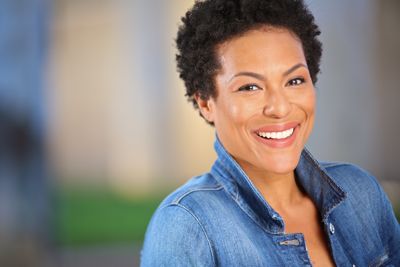 Jay: 3PMe...also remain MINDFUL! We all stay so distracted by our modern society that we don't really THINK before we do a lot of things that have simply become routine like EATING. To combat the dangers of mindless eating like choosing unhealthy food initially and then eating way to much of that unhealthy food (or beverage), ask yourself these two questions before you put anything in your mouth and mind for that matter
(1) Am I feeding or fighting disease? (2) Am I helping or hurting my health?
If you ask yourself those two questions you will instantly heighten your awareness and you may not win every food choice battle but you'll win a whole lot more which will result in you being a whole lot healthier in the long run! 
TAKING THE LIMITS OFF
Living "limitless" means to take the limits off of what God is capable of doing through each of us and to each of us if we feed our faith and starve our fears.
God doesn't work for us but He works through us to help us become who we are ordained to be as well as to inspire others to maximize their gifts and talents. If we limit the omnipotent power of God then we limit the potential power we have to "move mountains" with the faith the size of a mustard seed.
Take the limits off and watch how high God can take you.
Post your Facebook comment below and share how God has helped you take the limits off of your life and grow higher to be life to others.
---
About Jay and April Jones: Jay Jones is a Certified Peak Performance Coach; NCAA and NESTA accredited, and Fitness Minister educating others of the benefits of a healthy lifestyle, proper nutrition, fitness training, and incorporating faith to achieve your health and fitness goals. Visit www.TheFitnessMinister.com for more information.
April Parker Jones currently stars as 'Natalie,' a single mother and restaurant manager on Tyler Perry's If Loving You is Wrong. A Durham, NC native, she studied theater at N.C. Central University.
---
This article appears in the June/July 2017 issue of Faith & Fitness Magazine.