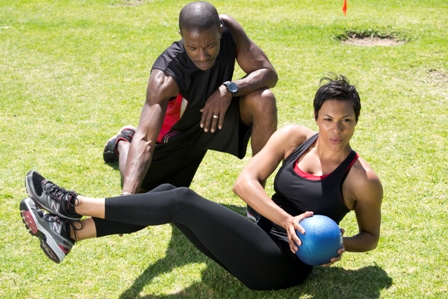 By Arian Moore, Enliven Department Editor
Quite appropriate for summer, we're focusing on pushing past limits and impossibilities. I recently interviewed a couple on their quest for life and health; pushing past obstacles and turning defeats into victories. Jay Jones is a celebrity trainer and fitness minister and his wife April is an actress with roles in Tyler Perry's If Loving You Is Wrong, and is a part of the cast of ABC's How To Get Away With Murder.
Read how they have been able to take the limits off and push themselves beyond obstacles in both life and fitness.
Proceed to the next page to read how April pushed beyond her limits and got out of her comfort zone.
Pages