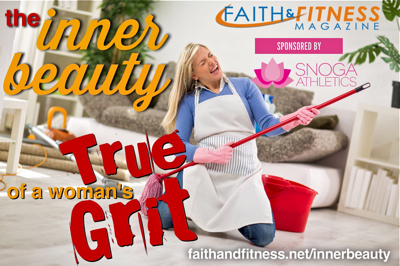 APPRECIATE THE MOMENTS OF MOTHERHOOD
3. She'd spend time appreciating the fleeting moments of motherhood. Here's the truth: No kid will remember every flawlessly-plated meal, whether or not their clothes were put away directly from the dryer, or if the carpet donned daily vacuum lines. Every one of them, however, can tell you if their mother truly sees them, or if instead, she operates on autopilot. They'll forever live with the memories of laughter and radiant hugs, and they'll never forget the way their mamas made them feel doing a workout together.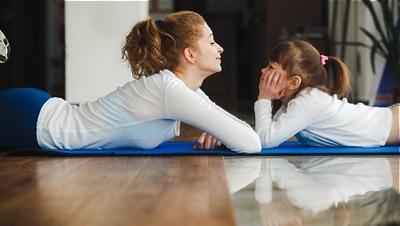 The present woman senses a child's need to be seen, accepted, and loved unconditionally. She puts down her chore list for a moment and witnesses the construction of the most breathtaking Lego castle ever built by man. She numbers her days and does her best to never take little God's gifts for granted.
GRITTY TIP: You're awesome, but you're not Wonder Woman. Here's your permission: Order the pizza (with veggies on top, of course) and engage your kids in the housework (even if they don't do it perfectly). Crank up the music and dance your way through an impromptu workout as a family. Or maybe a slow-down is in order, just to keep your sanity. A little yoga in the living room, perhaps? Let them see you working through a Bible devotion and taking some deep breaths for yourself. You never know when the kids might join you, and learn about self-care in the process.
Use the numbers below to read all the pages in this article.
Pages