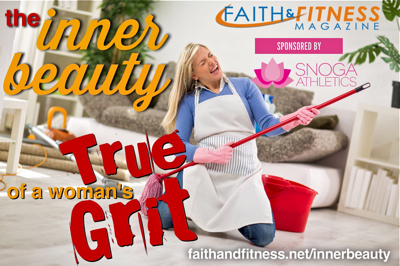 FOCUS ON OVERALL HEALTH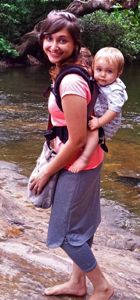 1. She'd be focusing on her overall health, strength, and energy levels, instead of solely on her appearance. While obesity is at an all-time high, amongst our average-to-thin population, many women operate on caloric and nutritional deficits. Exhausted. They're also expected to produce more in less time than any generation who's come before. Appearance trumps strength in our culture, and that's huge problem for women with a serious God-calling on their lives.
The healthy Proverbs 31 woman would fuel her body for the tasks at hand, like being able to easily lift or carry her kids (click/tap the picture), clean, do yard work, and function well in an office or a job requiring manual labor. Her diet would be fresh, consisting of God-given, earth-grown animals and produce. She'd focus more on water intake and balancing proteins, carbs, and good fats, than she ever would on the numbers on the scale. Her life would radiate an exuberant, vibrant energy that comes from cherishing the body He gave.
GRITTY TIP: Are you so tired (and ingrained in your routine) that you forget you have options? We've all been there. If so, it may be time to make a change. Have you considered a new gym? Maybe you're ready to spend time with fellow athletes who value strength over appearance. Perhaps you simply crave some rest. Whether you're in need of prayer time, a babysitter, a dietician, personal training, or a relaxing day at the spa, we encourage you to prayerfully consider reaching out for help. Don't be afraid, be proactive!
Use the numbers below to read all the pages in this article.
Pages