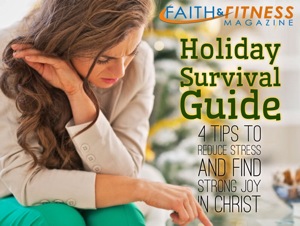 By Jana Letterman, speaker/consultant/trainer
It's a myth that more suicides happen around Christmas than other times of the year but depression can still dilute the true meaning of Christmas for many. This time of joy can quickly turn to stressed-to-the-max chaos or lonely solitude.
Instead of joyful memories, good tidings and cheer many are consumed by loneliness, stress, depression and despair at Christmas.  So if shopping lists, budgets and hours slaving in the kitchen have got you down, be encouraged, you aren't alone. Here is my Holiday Survival Guide with four tips to help you find the Christmas spirit this holiday season.
TIP #1 - SET REASONABLE EXPECTATIONS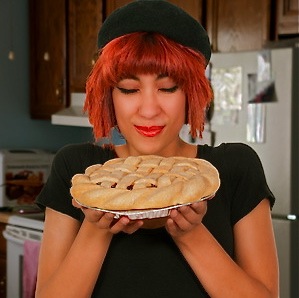 Many times we try to be everything to everyone. This can especially be true during the holidays. Setting unrealistic goals only leads to frustration and disappointment.  I was taught long ago not to fret over things which I have no control. Instead, I was told to pray about those things.
Motivational speaker Randy Marshall explains, "There is a major difference between goals and desires and we get them confused all the time…the key to productivity and peace is knowing the difference between goals and desires."
The main difference between the two is control. You should have complete control over your goals while desires are simply things you want to happen but can't really control.
During the holidays you might desire for everyone in your family to be happy and get along but it would be unrealistic to expect you have any control over that.  
Instead focus on happy things you can control. For example, if you know your Aunt loves your homemade pumpkin pie then make it but don't worry about whether she's going to be "happy" or get along with Uncle Joe!
(Use the numbers below to read all of the tips in this article.)
PAGE BREAK
TIP #2 - KNOW WHO WILL BE DEPENDABLE
Jesus had an inner circle of friends on whom he depended. No, the apostles weren't perfect and your support system won't be either. But, for the most they will be there to hold your hand, lift you up, and lend a much-needed ear.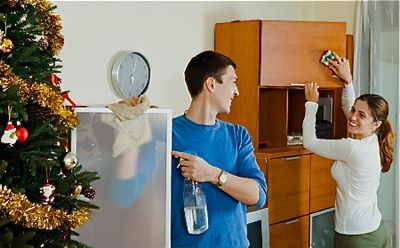 Don't be afraid to say no. When you're overwhelmed turn down an invitation or choose to focus on what's most important to you and your family.
Don't be afraid to ask for help. There's nothing belittling or bad about raising the surrender flag or asking for a lifeboat.
(Use the numbers below to read all of the tips in this article.)
PAGE BREAK
TIP #3 - TAKE CARE OF YOURSELF
If you don't take care of yourself then you can't take care of anyone else. A great analogy is that on an airplane the flight attendant instructs you in case of emergency to place your oxygen mask over your own head before helping someone else.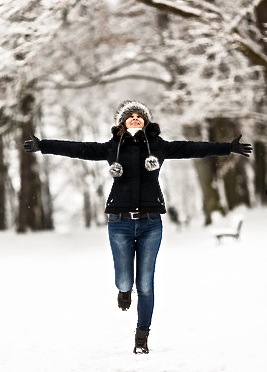 Slow down and be still.  Psalms 46:10 says, "Be still and know that I am God." It's okay to get out of the fast lane. Take a moment to breathe and just be still. Reflect on the many blessings God has given you and think about the true reason for the season.
Be still. Listen. It's amazing what God will tell you when you put all your power into hearing Him. Allow yourself this "luxury". You will regain your inner peace, gain perspective and be able to find the joy in any situation.
(Use the numbers below to read all of the tips in this article.)
PAGE BREAK
TIP #4 - STICK TO YOUR BUDGET
No matter your income or financial situation you should create a Christmas budget.  Be realistic and do not stretch yourself beyond your means. When creating your list don't forget to include those who are less fortunate. Help a needy family or give food to a local charity.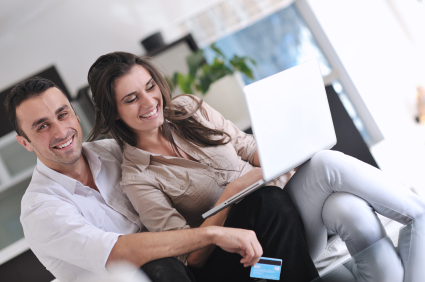 Having a plan and sticking to it relieves financial duress. It also helps you focus on all of your blessings rather than material things. Focus on family, friends, blessings, and of course the miracle birth of Christ.
Avoid the holiday blues by keeping these four tips in your Christmas survival guide and you will be on the road to a very joyous Christmas.
---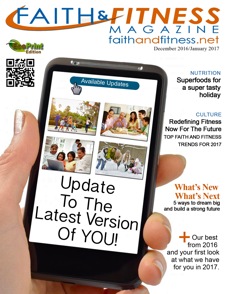 The article Holiday Survival Guide appear in the December 2016/January 2017 issue of Faith & Fitness Magazine.