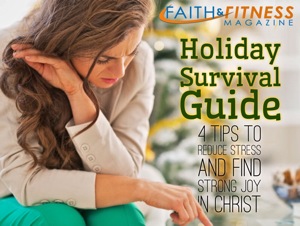 By Jana Letterman, speaker/consultant/trainer
It's a myth that more suicides happen around Christmas than other times of the year but depression can still dilute the true meaning of Christmas for many. This time of joy can quickly turn to stressed-to-the-max chaos or lonely solitude.
Instead of joyful memories, good tidings and cheer many are consumed by loneliness, stress, depression and despair at Christmas.  So if shopping lists, budgets and hours slaving in the kitchen have got you down, be encouraged, you aren't alone. Here is my Holiday Survival Guide with four tips to help you find the Christmas spirit this holiday season.
TIP #1 - SET REASONABLE EXPECTATIONS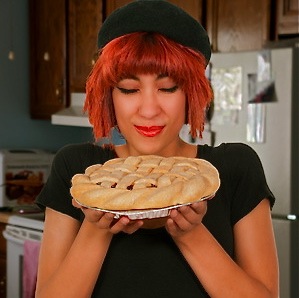 Many times we try to be everything to everyone. This can especially be true during the holidays. Setting unrealistic goals only leads to frustration and disappointment.  I was taught long ago not to fret over things which I have no control. Instead, I was told to pray about those things.
Motivational speaker Randy Marshall explains, "There is a major difference between goals and desires and we get them confused all the time…the key to productivity and peace is knowing the difference between goals and desires."
The main difference between the two is control. You should have complete control over your goals while desires are simply things you want to happen but can't really control.
During the holidays you might desire for everyone in your family to be happy and get along but it would be unrealistic to expect you have any control over that.  
Instead focus on happy things you can control. For example, if you know your Aunt loves your homemade pumpkin pie then make it but don't worry about whether she's going to be "happy" or get along with Uncle Joe!
(Use the numbers below to read all of the tips in this article.)
Pages