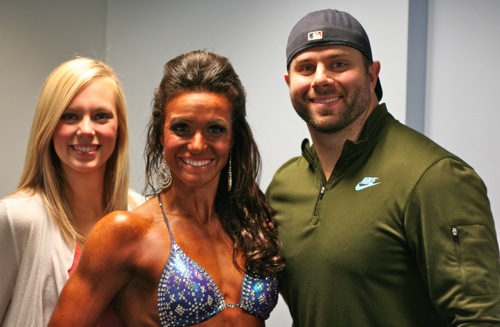 By Brad Bloom, Publisher
You'd think, since I've been publishing this magazine for over a decade, that I would have attended countless bodybuilding competitions. The truth is, I've only been to about three. If you've not been to one, you should. Sure you'll see a lot of skin and a lot of muscle. You'll also see individuals, friends and families coming together for the common cause of executing their best. You may or may not find it entertaining but you will take away a better understanding of the human and spiritual dynamics in the fitness culture. You'll be challenged to evaluate your own personal character and how you perform daily on the stage of life.
Fitness, like many things in life can be done/experienced on many levels: not at all, randomly by chance accident, exploratory, passively – on occasion when the opportunity presents itself and you are in the mood, cyclically as urgency and commitment ebbs and flows, by routine, enthusiastically, passionately, as an obsession or as a crippling and dangerous addiction.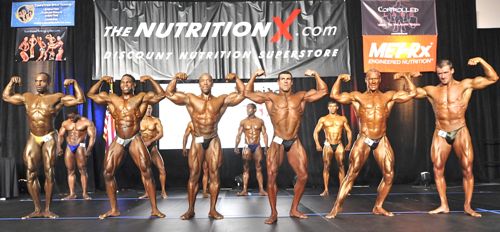 For many people, competitive bodybuilding is not something we do so we don't understand it. When was the last time you walked around in a posing suit (a scant bikini) for the purpose of people staring at you and critiquing you?  On the beach or poolside we may dare – at least briefly in our own version of Hans Christian Anderson's tale of The Emperor's New Clothes. We hope that a majority of observers willingly share in a collective ignorance of an obvious fact, despite individually recognizing the absurdity.
For Christians, concepts of modesty (ranging from Biblically based to religiously pious), add yet another layer. Several years ago my wife and I volunteered at the very first Cornerstone music festival organized by the wonderful people at Jesus People USA. There at the festival, a good number of people had tattoos, body piercings, extreme hairstyles and alternative fashions. The conversation my JPUSA friends had with me asked, "Are you, with your dress shirt and tie, conforming less to the world than they are?" They weren't arguing one way or the other as much as they were inviting me to consider how I truly find a basis for my own personal character.
The conclusion – we all need to truly and deeply seek God in prayer and then be right consistently. That might look a little different for each of us but the outcome is in the execution.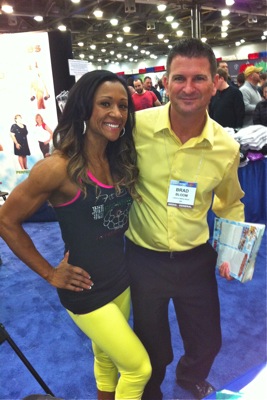 Back to competitive bodybuilding --- My friend, Tanji Johnson is a seven time IFBB Fitness Champion. She knows a thing or two about getting on stage and delivering a winning performance. She does it so well that she instructs her own posing classes for those who are going to compete. Yep that's right, she knows that even after all the dieting and all the demanding strength training that women do to prepare for a bodybuilding competition, there is still more to do.  You still have to put on the show.  She helps women execute the show.  Before you dismiss this as the "icing on the cake" for a vain lifestyle let me interject a truth that could rock your theology: Jesus executed His show (His performance) so well that we still talk about it today.
Tanji says, "We must allow our God given gifts to surface and play their role in our relationships." She asks people, "Do you tend to allow your happiness to be circumstantial? Do you tend to pray for your cup to be filled rather than allowing true joy to fill your cup? Live with your cup full!"
I believe Tanji is so much more than a coach. I know, her identity in God is far deeper than her fitness reputation. She is a minister of God's truth. She helps others understand the nature of God by executing the character of God.  Is she perfect? No, but she has reached the saturation point. She has learned how to reflect all the good in a way that others find attractive. Her execution goes beyond knowledge, discipline and even passion. It is personal character imbued with the Spirit of God.
You can do this too!
Regardless of your physique, health or personality you are on show every day, with family, friends, co-workers, contacts and even the many strangers that will (randomly to you) be placed in your presence. You "pose" an opportunity – a chance for others to encounter the presence and strong compassion of God.
Recognize that the "flesh and blood" is your physical presence. With it, through character, you can and should be the presence – the vessel that enables others to experience and embrace the higher power of God.
Can you do this?
Yes! It's all in the execution.
Train strong in Christ,
Brad Bloom, Publisher