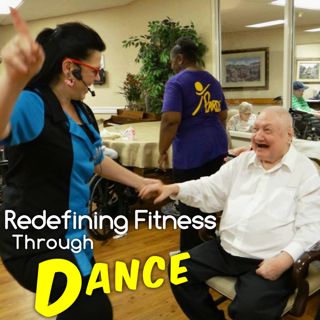 By Sandi McGrew
As she maneuvered her electric wheelchair into the Parks and Recreation of Denham Springs (PARDS) Fitness and Aquatics Center, Melia Hicks, was determined to exercise again.  She had already lost 100 pounds, now weighing 415 pounds.  She was proud of her accomplishment.  The only way for Melia to get into the pool was to be transported onto the lift and be lowered into the water.  It did not take long for her determination to dissipate as she witnessed the arm of the electric lift buckle and freeze due to the pressure of her weight.  It was then that she realized that she had gained 10 pounds putting her weight over the limit of the lift.  She was humiliated and ashamed. She left the gym defeated. She wondered if she would ever lose the weight to get her needed knee replacement; her only ticket out of her wheelchair.  If she could not get in the water, how would she exercise?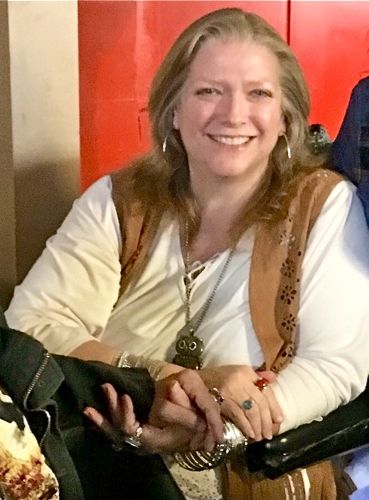 Is it possible for one form of exercise to fulfill all dimensions of wellness: physical, intellectual, emotional, social, and spiritual?
And could it be possible that anyone, no matter age, gender, or limitations can participate intensively enough to reap its benefits?  Yes, yes, and again, YES....what is this form of exercise?  It is the universal movement of dance.
After 2 years of inactivity, never leaving the house, Melia's kidneys shut down; she was in kidney failure.  Hospice was called.  Melia had succumbed to the fact that she was dying.  She told her husband that she wanted him to remarry when she was gone.  After weeks of hearing her speak this way, something rose up in her husband, James.  He was a quiet man who had never shown any anger during their 22 year marriage.  Melia had never heard him raise his voice. However, today was different.  "Enough!" He yelled.  "Do you know what it does to me when you talk like this? You are not going to leave me; I will not let you die!"  That was a changing point for Melia.  She needed to live for her husband, for her two children, for herself.
Melia remembered that the Fitness Center offered land based seated classes.  She could participate while seated in her wheelchair.  She was ready to try again.  She wanted out of her chair.
---

Sandi McGrew will be presenting at the 2016 Redefined Conference at the Athletic Business show in Orlando, November 16-19. Mark your calendar and plan to attend.
---
Proceed to the next page to continue reading about how DANCE IS PHYSICAL
PAGE BREAK
DANCE IS PHYSICAL
 
Your body is the temple of God.  Honor Him with your body.
Dancing is a great form of aerobic exercise and can help lower the risk of heart disease, decrease blood pressure, and aide in weight loss and management.  It is a weight bearing exercise, which helps increase bone density and strengthen muscles.  Improved flexibility is another benefit.  Many forms of dance require you to stretch, bend, and twist, aiding in increased range of motion.  Because of the "fun factor" participants are more likely to commit and keep coming back to class, therefore reaping its many benefits.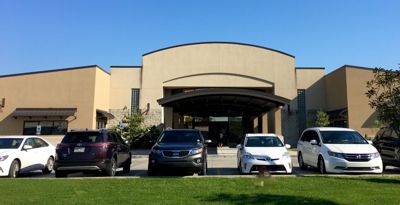 PARDS Fitness and Aquatics Center in Denham Springs, Louisiana has nine dance classes on their weekly schedule that includes Line Dancing, Zumba, and Cardio Fusion.  Participants have seen evidence of their bodies becoming healthier and fitter. Gale Vodpija, 70 years old with double knee replacements lost 40 pounds in less than a year after joining the line dance class. "I may not be able to do every step and every dance, but I do what I can."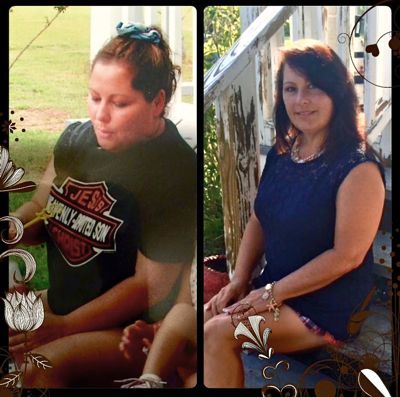 Another example is, 51 year old, Lura Mullins with high blood pressure, who after dancing for six months was able to wean off her medications and now controls her blood pressure through exercise.  Kathy Smalley started dancing after she was diagnosed with severe osteoporosis, high risk for fracture.  After less than a year of joining the dance class, along with medication, her bone density increased in her back significantly.  She is no longer at high risk for fracture. 
● Increases energy   ● Improves heart health   ● Helps Lose Weight   ● Improve flexibility and muscle tone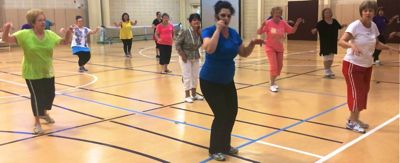 PARDS Line Dance class is so popular that it has outgrown the group exercise room and has moved into the basketball gym with as many as one-hundred participants.  Music and dancing's universal appeal is evident by the diversity seen at any given dance class.  Class participants included people with various fitness levels from recreational athletes to the active aging, youth to seniors, cancer survivors, and even those with hip and knee replacements.  Chairs are set around the perimeter of the room allowing breaks for those who are tired; but even while resting participants can be seen dancing in their chairs.
Proceed to the next page to continue reading about how DANCE IS INTELLECTUAL
PAGE BREAK
DANCE IS INTELLECTUAL
Dancing is said to ward off dementia by 70%, even higher than learning a foreign language, musical instrument, or crossword puzzle.(1)  The brain, much like any muscle group, must be engaged in order to keep its function. Through dance you hear cues, count, listen to the beat, and tell your body to move all within the same-second time frame.  You must be in the moment, thinking of nothing but what you are telling your body to do.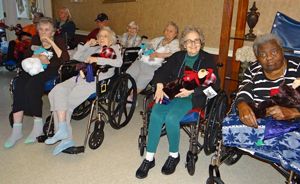 The mind/body connection is never more evident than when you are learning a new dance.  Even better, after the dance is learned the benefits move to the other dimensions of wellness, emotional, and social.
      ● Boost memory   ● Wards off dementia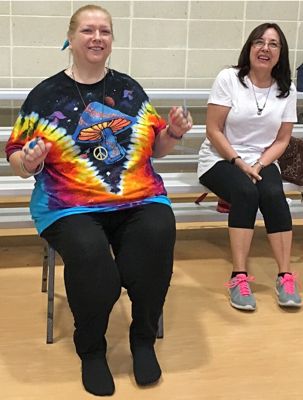 Melia parked her wheelchair in the hallway right outside the group exercise room.  She was early, anxious to participate in the seated weight class.  As the instructor walked by, she asked Melia if she was waiting for the dance class that was beginning in a few minutes.  "No, I am here for the Sit and Fit class."  "You have the days wrong.  Today is dance.  Why don't you come in and try it?"  "Oh, no, I can't dance.  I can't get out of this chair, "Melia answered apologetically. But the instructor insisted.  "You can come in listen to the music and dance in your chair.  Please come in."
As Melia entered the class the participants took turns introducing themselves.  They did not see her chair, they saw her. Melia found friends; she belonged.  The next hour the room was filled with music, dancing, laughter... Melia moved her feet to the instructor's cues.  She was dancing with the rest of the class.  For the first time in years, she forgot about her chair.
*1 New England Journal of Medicine:  Leisure Activities and the Risk of Dementia
Proceed to the next page to continue reading about how DANCE IS EMOTIONAL AND SOCIAL
PAGE BREAK
DANCE IS EMOTIONAL AND SOCIAL
The young women will dance and be glad, young men and old as well.
There is a friend that is closer than a brother.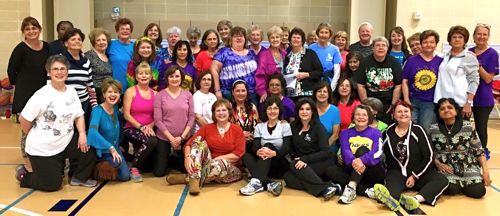 Dancing is a great way to improve your mood.  Dancing, like any exercise, will help to produce natural antidepressants like endorphins.  This is what allows us to cope and heal stress and depression, two of our immune system's biggest enemies. It helps us establish our self confidence and discipline.  Dancing brings harmony between our mind and body, giving a sense of wellbeing.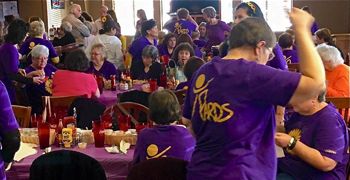 Because dance is often something you do with a partner or group of friends, it is an ideal way to develop relationships that go beyond the dance class.  The class members often go to lunch, shop, take trips together, and even pray for one another's needs.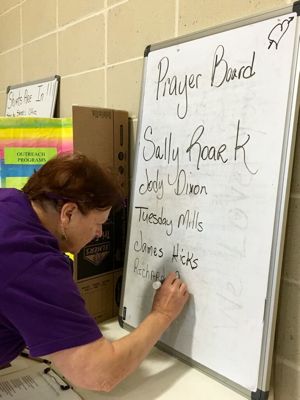 For our group there is a prayer board at the entrance of the room that is updated weekly.  The class is ready to visit those in the hospital, attend a relative's funeral, and bring food to those in need.   The common denominator….. dance. 
● Diminishes depression ● Builds friendships
Proceed to the next page to continue reading about how DANCE IS SPIRITUAL
PAGE BREAK
DANCE IS SPIRITUAL
Lord, when did we see you hungry and feed you, or thirsty and give you something to drink?
PARDS Fitness has taken dance outside the walls of the gym and into the community.  Once a week the outreach participants (They have named themselves the YaYas) will dance for residents of nursing homes, retirement communities, and group homes. The group will dance in costume to themed music such as 50's, Country/Western, Disco, Halloween, and Christmas.  Their mission statement, "To bring the joy of music and dancing to those who are not able to experience it on a daily basis" has been achieved so that they are in high demand and must be booked months in advance.
The dancing outreaches have been pivotal in experiencing spiritual and emotional wellness.  There is a synergy when you are doing good for others. The ones you are dancing for are experiencing joy; the dancers are happy seeing the residents' response, and those watching (the residents' visiting family and employees) are having a good time observing all.  It is life changing to be part of something so touching.
● Brings meaning and purpose ● Support group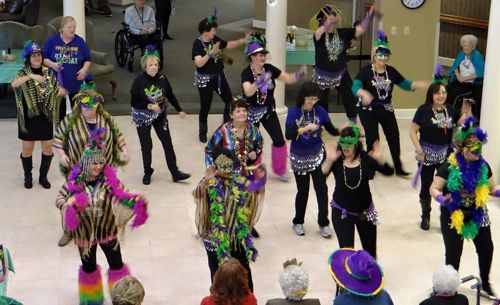 "Melia, I have a special part for you during our next outreach, said the dance instructor. "I know you like to sing.  You will be leading us in the sing along at the end our outreach performance. Here are the words.  I can't wait to hear you sing!" As the music began to fill the room, a fellow dancer is seen bringing Melia a costume that she designed especially for Melia to wear for the outreach.
Often the benefits of dancing overlap and blend so much that it is hard to separate.  An example of this is the story of 2-time cancer survivor, Sally Roark.   After moving across the country to be closer to her grandchildren; she joined the dance classes for the physical benefits.  She made good friends, attended the outreaches, and even started traveling with some of the friends that she made in the dance class.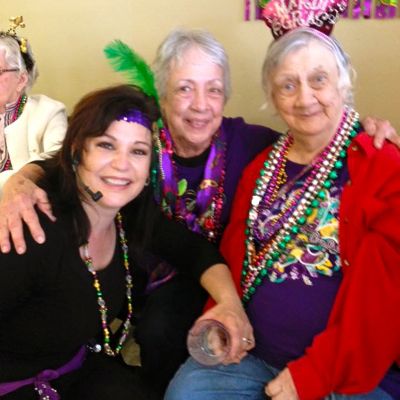 Six months ago she was diagnosed with leukemia, then recently Stage 4 cancer.  She has chosen not to get treatment, yet still comes to dance class; if just to watch others dance and listen to the Elvis Presley music that she so loves. Her support system is made largely of the friends that she made during her dance class.  When she turned 79 in March, over 100 friends from dance class hosted a birthday party to celebrate her life.  What other form of exercise can bring so much to one's life?
There is a time to weep, a time to mourn, a time to laugh, and a time to dance.
Melia has found herself again.  She is 255 pounds lighter from the day that her weight buckled the pool lift. She has 70 more pounds to lose before she can have her skin removal surgery, followed by her knee replacement.  She has at least another year in her chair…..but she is alive, she has friends.  Just this week she and fifteen of her dancing friends celebrated her wedding anniversary by dancing and singing karaoke at a local restaurant.  "I am dancing towards the life I want!" exclaimed Melia; to her friends she calls her YaYas.
"If we had a pill that contained all these benefits of exercise, it would be the most widely prescribed drug in the world." – Ronald M. Davis, MD AMA President
This pill does exist…..in the form of Dance Exercise!
---
TWO BONUS VIDEOS RELATED TO DANCE:
This article is featured in the April/May 2016 issue of Faith & Fitness Magazine.
GOD'S GREAT DANCE FLOOR:
LORD OF THE DANCE: