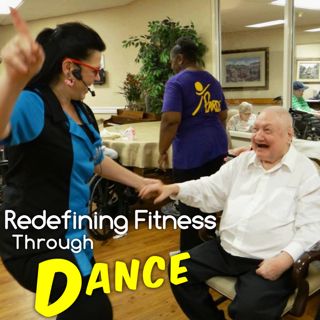 By Sandi McGrew
As she maneuvered her electric wheelchair into the Parks and Recreation of Denham Springs (PARDS) Fitness and Aquatics Center, Melia Hicks, was determined to exercise again.  She had already lost 100 pounds, now weighing 415 pounds.  She was proud of her accomplishment.  The only way for Melia to get into the pool was to be transported onto the lift and be lowered into the water.  It did not take long for her determination to dissipate as she witnessed the arm of the electric lift buckle and freeze due to the pressure of her weight.  It was then that she realized that she had gained 10 pounds putting her weight over the limit of the lift.  She was humiliated and ashamed. She left the gym defeated. She wondered if she would ever lose the weight to get her needed knee replacement; her only ticket out of her wheelchair.  If she could not get in the water, how would she exercise?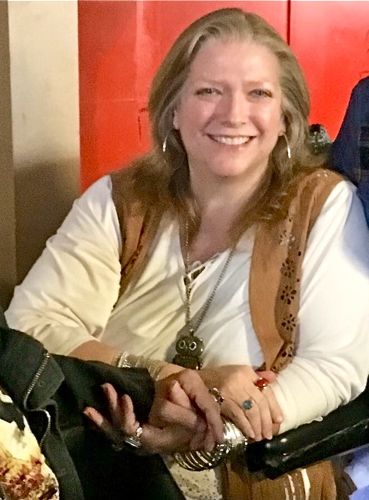 Is it possible for one form of exercise to fulfill all dimensions of wellness: physical, intellectual, emotional, social, and spiritual?
And could it be possible that anyone, no matter age, gender, or limitations can participate intensively enough to reap its benefits?  Yes, yes, and again, YES....what is this form of exercise?  It is the universal movement of dance.
After 2 years of inactivity, never leaving the house, Melia's kidneys shut down; she was in kidney failure.  Hospice was called.  Melia had succumbed to the fact that she was dying.  She told her husband that she wanted him to remarry when she was gone.  After weeks of hearing her speak this way, something rose up in her husband, James.  He was a quiet man who had never shown any anger during their 22 year marriage.  Melia had never heard him raise his voice. However, today was different.  "Enough!" He yelled.  "Do you know what it does to me when you talk like this? You are not going to leave me; I will not let you die!"  That was a changing point for Melia.  She needed to live for her husband, for her two children, for herself.
Melia remembered that the Fitness Center offered land based seated classes.  She could participate while seated in her wheelchair.  She was ready to try again.  She wanted out of her chair.
---

Sandi McGrew will be presenting at the 2016 Redefined Conference at the Athletic Business show in Orlando, November 16-19. Mark your calendar and plan to attend.
---
Proceed to the next page to continue reading about how DANCE IS PHYSICAL
Pages