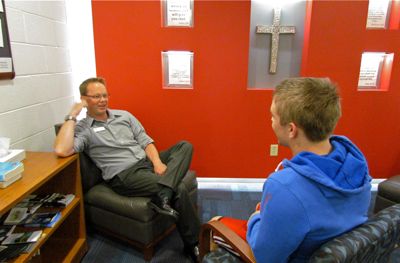 By Matt Goebel, Director Of Christian Emphasis, Kosciusko Community YMCA
Not every Y in the country has a chaplain. For those that do, there is evidence that the improved and consistent focus on the Christian mission delivers powerful benefits. Chaplain Matt Goebel from the Kosciusko Community YMCA offers this primer for Y's to get started.
Patrick's parents got divorced when he was three.  As is often the case, he lived with his mother. She drank herself to death at the age of thirty-three. Patrick was just thirteen.  He was shuffled back to his dad, who later remarried to a woman who had her own children and thus started step-siblings and a mixed household.  On the most recent mother's day, no one in his family brought up any mention of his biological mother.  Patrick is now eighteen years old graduating and, into drugs, alcohol and girls.  He claimed Christianity a few years earlier, but that was a distant thought. Now, he hangs out at the Y.  More specifically, he hangs out in my Y.
I only casually knew him at first.  I was on the job for about two weeks, when I first saw him.  We made some small talk about his future.  He told me about his recent acceptance to an armed forces pilot program and his pending physical, then his story got worse.  I looked at him with a matter of fact face and said, "Patrick you can't be a pilot, you are color blind."  The blood ran out of his face as he asked me, "How do you know that? I just found out 2 weeks ago and I have not informed my recruiter. I am not sure what I am going to do, but I just keep lying to people about it.  How do you know that?" As long as no one knew, it wasn't real to him. 
He was crushed and drowned himself in drugs the next weekend.  He came back a week later to sit down and chat.  I told him that God must have told me[1] about his eyes and that God still loved him.  We talked about grace, hope, drugs, girls and Jesus.  He recommitted his life to Jesus in my office, right there in the Y that day. 
[1] In most of life's situations I would not blurt out loud what God had spoken to me in secret.  However, I do not even recall when I knew about his eyes.  In my own mind I had always known and it was a fact that was simply stated.  I believe that when God does communicate in such a manor, it is special and an encounter with the Divine.  We need to proceed with caution and clarity when speaking about God and his communication with us.  However with Patrick, it seemed to be in the heat of the moment. A quick and finite answer was needed.  The conversation was not about God speaking, but about Patrick's life falling apart.  In fact, Patrick never brought up again how I came to knowledge of his eyes. 
COMMITMENTS FOR CHRIST IN THE Y, IS THAT APPROPRIATE?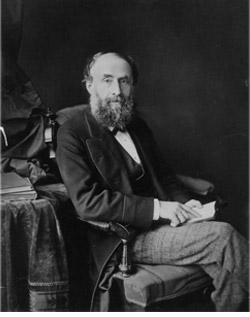 The history of the YMCA and its mission is sometimes lost in all of its programs.  The mission is, "to put Christian principles into practice through programs that build healthy spirit, mind and body for all." The YMCA has it's roots in London, in 1844, with George Williams. Williams was watching migrant workers, young men who migrated to the city from rural areas to find jobs. London offered a bleak landscape of bad housing and dangerous influences. Williams, who was twenty-two at the time, a farmer-turned-department store worker, was troubled by what he saw. He joined eleven friends to organize the first Young Men's Christian Association (YMCA), a refuge of Bible study and prayer for young men seeking escape from the hazards of life on the streets.  They started by simply reading the book of Matthew in the New Testament. 
God blessed this group of young men.  The movement grew over time and like many organizations today, this group of people needed a building to meet regularly.  Like people today, they needed a place to play, thus the groundwork for the modern day YMCA was born.
Years later, retired Boston sea captain Thomas Sullivan, working as a marine missionary, noticed a similar need to create a safe "home away from home" for sailors and merchants. Inspired by the stories of the Y in England, he led the formation of the first U.S. YMCA at the Old South Church in Boston on December 29, 1851.
The YMCA was started based on the book of Matthew.  It started small and was intimate. There were not lofty plans of hundreds of thousands members, nor was there a grand investor.  It simply met a need.  It was a need that was seen by George Williams and Thomas Sullivan.  Jesus met that need.  I am sure that my office 170 years later is not what Williams had envisioned at his first meeting.  Nonetheless, it has its similarities:  A young man, an open Bible and a God who loves and desires all.  It is almost as if it would have been inappropriate not to have such a setting 170 years later, doing the same thing. 
A COMMITMENT GREATER THAN $16 MILLION
The Kosciusko Community YMCA was founded in 1962 in response to a community survey conducted by the local Jaycees. They knew that support of the YMCA meant stronger character, stronger bodies, better minds, and better citizens for the years ahead.  The original facility was dedicated on October 10, 1965 in downtown Warsaw Indiana. On January 20, 2012 the Y secured 36 acres of property on US 30 and Mariners Drive. This site is the new home of the 70,000 square foot Parkview Warsaw YMCA opened in December of 2014. Today, the YMCA serves more than 15,000 youth, adults, families and seniors through programs for youth development, healthy living and social responsibility.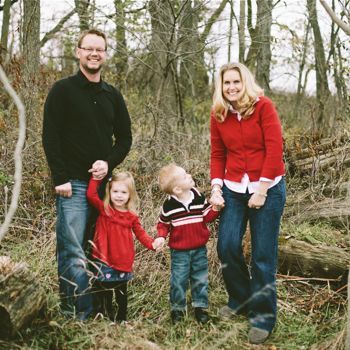 The CEO of the Kosciusko YMCA, Chad Zaucha, was eager to hire a chaplain position and made sure that the new 16 million dollar YMCA building in Warsaw, Indiana has a chapel before the entry gates at the front reception area of the YMCA.  He sees the YMCA as a community organization and wanted the chapel to be accessible to the entire community regardless of their membership status with their local YMCA.  He believes that such a position as mine, which is titled 'Director of Christian Emphasis,' is completely in line with the greater YMCA mission.  His board sees a wide variety of programming opportunities help build a healthy spirit, mind and body, and strong emphasis to Christian principles is key to that original mission.  Zaucha says, "The chaplain's job is to aid and sustain people with Christian concern, but also to have a keen ear and eyes to the programs at the Y."
For Zaucha, the position concept was first initiated by the Greater Indianapolis YMCA creating and hiring similar position 2 years earlier.  At first funding was the issue, but he secured a commitment from the Wildman Foundation based in Winona Lake, Indiana IN, late 2014. He knew the next and final hurdle to jump was his Executive YMCA Board.  A number of conversations surrounded the position, and he found this board to quickly support the idea, at least in experimental phase.  As an outside observer, Chad was able to create and fund the position the way he did based on the trust and track record he has with the community and YMCA Board of directors.
The Bible speaks about the followers of Jesus being the light of the world in a dark place.  Handing out cups of cold water, clothing the naked, and watching over the needy, fatherless and widows is an integral part of the Christian mission.  Jesus explains how by being life to others we inherit His blessing. The Bible also gives us an example of how Israel was condemned for not carrying out these fundamental laws.  The Y is to be a beacon of hope in a dark world and we need to be concerned about all aspects of a person, mind, body and spirit.
An added benefit of a chaplain position is also the community aspect and partnership it brings.  Making partnerships with local churches is a huge part of this position.  Sure, a Y can put on their own Bible study, but what happens after that?  The YMCA is not a church. It is a YMCA.  A community of churches need to buy into the idea that the Y is a tool not only to work on your physical health, but also to connect with people and those people to God.  The YMCA in Warsaw, Indiana will have more members swipe through on a cold winter Monday than any one church in the community will see on Sunday morning.  The Y has the people and our bet is the churches have some pew space.  More importantly then church attendance, the church has the great commission and life transformation it needs to be worried about. Strengthening the ties between the local churches can only benefit the community, the churches, the Y, and the Kingdom of Heaven. 
LET'S BUILD THIS
The Kosciusko YMCA's implementation is pretty straight forward, after board approval and funding was secured.  First they installed the position and recognized it is a different type of position.  The chaplain needs to be accessible and available.  This means that unlike a position like the Director of Human Resources, the chaplain needs to have down time and be visible. In the video What Is A YMCA Chaplain? you can see how Roger Button of the Clark County Family YMCA does this.
Communicating to the staff about what the duties of the chaplain are is important.  I cannot know everyone at the Y, even if I am there every time the doors are unlocked, so the more my staff trusts and knows me the better.  A week ago one of the front desk ladies pointed me out to a member.  The member and I had a long conversation that ended in prayer and hopefully some relief for her life.  I was on my laptop near the front door, just being available. I believe my role to be of a gentile pastor in those situations.  My position includes hospital visits, encouraging people spiritually, and helping people to navigate some of life's tougher moments. I also host and lead a number of different Bible studies at the Y, for members and none members.  This summer we are starting a summer devotional series for our staff.  This is my first job at my Y.
My second job of equal importance, but much more behind the scenes is the Christian Emphasis component.  It has two distinct sides: connecting with the local church community and strengthening our programming.
First I want to connect the local church to our Y, so that there is almost a seamless transition from the church front door to the Y door.  I meet with any pastor who is willing to meet.  I want to reintroduce them to the YMCA and chat about how we can partner.  Maybe that means we build a VBS for a summer program, or when we have a member who is in need and I contact that church for them to love and care for that member.  Some churches do not want to meet, and that is fine, because we have plenty other ones to talk to.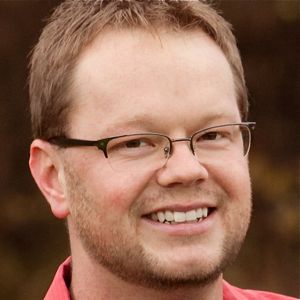 The other side of the coin for Christian Emphasis is our programs.  I am getting to know our programs, and suggest changes or ideas when I'm asked. Most of our full time staff have been in their positions for many years and have worked hard to develop our current programming. I want to be consulted about how to keep our Christian principles on the front and to foster that kind of conversation and planning with staff I can't come across as pushy or forceful.
At the end of the day, a chaplain position like mine is not only easy to justify and use in the YMCA based on its heritage it is absolutely what can make a defining difference for any Y.  It is important to remember that the YMCA's original mission was based on John 17:21. This verse is about unity of all believers and the unity with the Creator of the universe, Jesus Christ.  A position to encourage the unity of a community and point people to Jesus would seem what was going on in London, in 1844.
---

Faith & Fitness Magazine thanks Larry Whittlesey, National Director of the U.S. Mission Network for making blog content available to us for stories in our YMCA Focus Department. Learn more about their national conference.
Read more articles in the Faith & Fitness Magazine YMCA Focus Department.