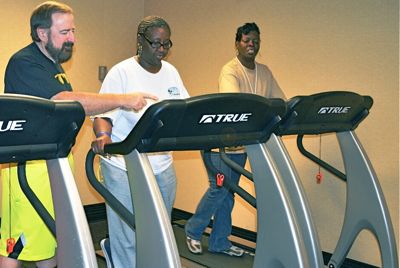 By Michael Blunk
Wayside Christian Mission is Louisville's oldest and largest rescue mission.  With over six hundred homeless persons in their nightly care, the mission serves well over two thousand meals daily.   Since 1985, Rev. Tim Moseley has been at the mission's helm helping clients walk with God.  In that time, he has battled hunger in Louisville, but Rev. Moseley has fought his own private war with food.   Throughout his adult life, he has suffered from obesity, the number two preventable cause of death in America.  The premature deaths of his father and brother were grim reminders of his own likely fate. 
A PERSONAL BATTLE AND WINNING THE WAR ON OBESITY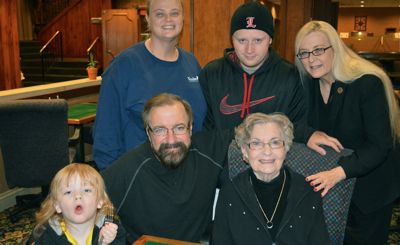 While in their mid-fifties, Rev. Moseley and his wife Nina were blessed with a healthy baby boy.   "It occurred to me that I might not live to see Jackson graduate from college."  Besides the fear of leaving his son fatherless, Rev. Moseley considered other motivating factors that demanded a radical lifestyle change:
Feelings of lethargy
Sensitivity to his appearance
A desire to be a better witness and minister of the Lord Jesus Christ
Sleeping difficulties
High blood pressure and other health risks
---
Read Christian Leader Battles Hunger While Waging War On Obesity – the full-length version of this story.    [This is a printable PDF file.]
---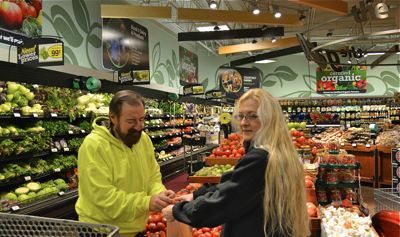 In spite of his own frustrations and the repeated warnings from well-meaning family, friends, and even the mission's board of directors, he did not embark upon a positive path to change until he came to understand that the cure was not to be found in faddish diets and personal resolve.  Rev. Moseley had fallen prey to the standard American diet of fast food, snack foods, and sweets.  Cheap and convenient, junk food is big on fat, sugar, and calories while lacking in meaningful nutrients.   He discovered that a whole food, plant-based vegan diet combined with a daily regimen of strenuous physical exercise was his path to freedom.  In ten months, Rev. Moseley dropped well over one hundred pounds through diet and exercise alone.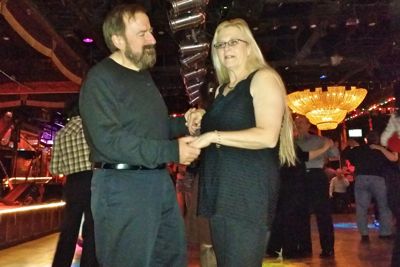 Almost immediately, he realized increased energy, sounder sleep, and gains in self-confidence.  The renewed energy made ballroom dancing, walking, and bicycling possible.  He also discovered the simple joys of playing with his toddler. 
He gave up an office chair for a treadmill desk.  Most errands were made on his bicycle.  Idle time on a sofa gave way to lifting weights.  Rev. Moseley devotes two solid hours to exercise daily.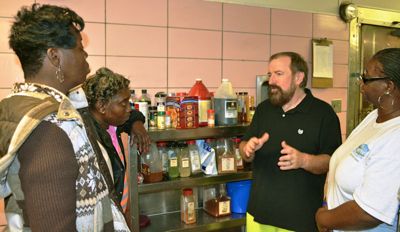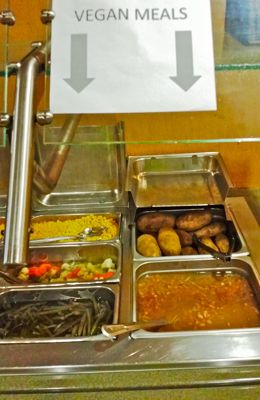 NOT JUST FOR HIM BUT FOR THEM
Much of Rev. Moseley's work is with alcoholics, addicts, and the homeless. Many of the mission's resident clients make poor dietary choices.  Fresh fruits and leafy green salads offered in the mission's dining halls are often ignored.  Physical inactivity and widespread tobacco usage further aggravate their existing health woes, but these problems have not escaped Rev. Moseley's attention, who knows what it means being used of God. "I want to share the Gospel of Jesus Christ, and the gospel of whole foods and plant-based eating."  Taking a holistic approach to recovery and restoration, he believes the Christian walk and a healthy lifestyle are complimentary. Indeed, many of the mission's clients have expressed an interest in following his lead based on healthy eating and routine exercise.
---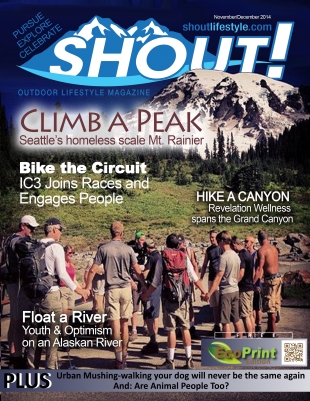 Read The Climb Out Of Homelessness in Shout! Outdoor Lifestyle Magazine.
Learn how you can combine your passion for active living and the Christian faith to impact those who are homeless in your area.
---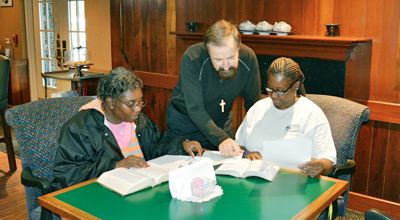 A weekly nutritional class has become an ongoing component in the women's recovery program.   Participants learn the dangers of fatty and sugary foods while discovering the benefits of whole grains, leafy greens, and fresh fruits and vegetables.
But dietary changes alone are not enough.  A local ministry serving joggers and cyclists provides running shoes and one-on-one coaching to the mission's resident clients interested in walking, jogging, and running.   Recently, a group from the Sober Living Program participated in their first 5 K run.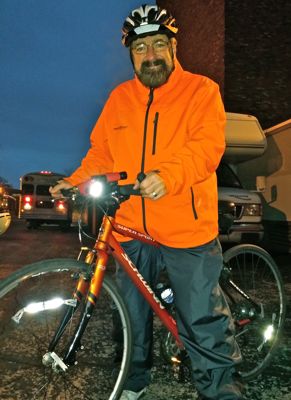 The mission's bicycle ministry has committed to providing resident clients with bicycles.  A group of local bicycling enthusiasts recondition donated and abandoned bicycles. Protective gear and riding instructions are also a part of the program.  A staff member heads up a bicycling group for those who want to burn excessive calories while peddling along downtown Louisville's "bicycle friendly" streets.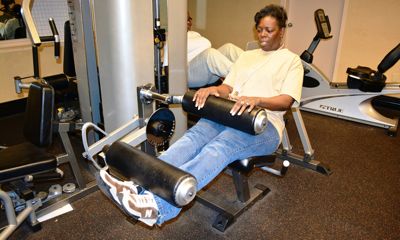 Wayside Christian Mission operates Hotel Louisville, a twelve-story hotel in downtown Louisville. It offers lodging for travelers and tourists and also provides safe and comfortable transitional housing to more than one hundred homeless women and children. Hotel Louisville's popular WayCool Café now offers healthy vegan options such as steamed vegetables and black bean patties. Additionally, the hotel's two exercise rooms are open to the mission's clients and employees without charge.
In the past lethargy, high blood pressure, personal sensitivity, and the ongoing risks of excessive weight, physical inactivity, and poor dietary choices made Rev. Moseley a prime candidate for an early grave.  Today, he is trim, energetic, and garnering a lot of attention from overweight acquaintances eager to know his secret.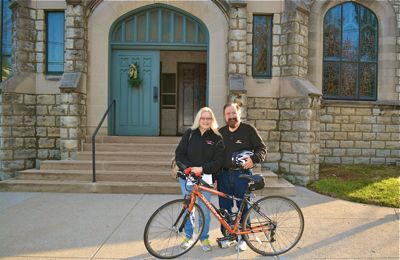 But this is no secret.  Rev. Moseley is quick in giving God the credit for his remarkable transformation. 
For the full-length version of this story read Christian Leader Battles Hunger While Waging War On Obesity. [A printable PDF file.]
For more information visit the Wayside Christian Mission website.